The Last Magician by Lisa Maxwell
Published by: Simon and Schuster
Date of Publication: July 18th 2017
Genres: YA Historical Fantasy
Pages: 512
Format: eGalley
Stop the Magician. Steal the book. Save the future.
In modern-day New York, magic is all but extinct. The remaining few who have an affinity for magic—the Mageus—live in the shadows, hiding who they are. Any Mageus who enters Manhattan becomes trapped by the Brink, a dark energy barrier that confines them to the island. Crossing it means losing their power—and often their lives.
Esta is a talented thief, and she's been raised to steal magical artifacts from the sinister Order that created the Brink. With her innate ability to manipulate time, Esta can pilfer from the past, collecting these artifacts before the Order even realizes she's there. And all of Esta's training has been for one final job: traveling back to 1902 to steal an ancient book containing the secrets of the Order—and the Brink—before the Magician can destroy it and doom the Mageus to a hopeless future.
But Old New York is a dangerous world ruled by ruthless gangs and secret societies, a world where the very air crackles with magic. Nothing is as it seems, including the Magician himself. And for Esta to save her future, she may have to betray everyone in the past.
Some of you may have already noticed my header but for those that haven't, this will be for all intents and purposes be a Gush Review!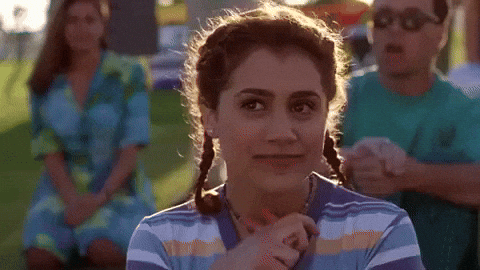 The Last Magician was after my heart with its magic infused Gangs of New York/Six of Crows vibes *heart eyes emoji* 
We get introduced to our main protagonist Esta who is a Mageus with the ability to time travel. As an orphan Esta was taken in and trained by Professor Lachlan to steal magical artifacts. The purpose of each task is to prepare her for her toughest and take her back the furthest in time…going back to New York City 1902. Esta has studied many different languages, fashions, ways of life but nothing will prove as challenging as the early 1900's. So much depends on her succeeding in stealing the Ars Arcana aka the oldest book of magic out of 1902 & getting it back to professor Lachlan. The Ars Arcana contains many of the oldest secrets of magic & is protected by The Order, an elite society created to protect the city against magic by way of the Ars Arcana and The Brink. At the very edge of the city is The Brink which serves as a barrier to contain those with magical abilities inside NYC. Those who have dared to cross it have either died or been left as empty vessels of their former selves unable to live life stripped from their magic. Esta travels back to 1902 to steal the Ars Arcana before The Magician can get away with it altering Present time for the worse.
Much of the book is spent in 1902 due to unforeseen circumstances & since this was a time where Old magic was alive & vibrant, the city is crawling with hidden Mageus. For Esta this comes as a surprise since in present time NYC where she comes from, much of the Old magic no longer exists having been weakened through the passage of time & generations. Esta finds her way into one of the gangs roaming the streets of NYC who happen to all be Mageus by using her abilities to prove her worth. I LOVED EVERYTHING about this plot line! Maxwell covered everything so well from gang rivalry, politics, and the slums of the Lower East side Manhattan to the Mageus and each of their individual abilities. I was sucked in from the very 1st page!
Esta- Our main protagonist is a Feminist Mageus with the ability to time travel & manipulate time…need I say more? HAHA! On a serious note, seeing her in 1902 NYC surrounded by men who viewed women as the inferior sex gave readers a realistic view of the times. Misogyny wasn't a word being thrown around, it was the norm. Esta at times found herself scoffing at comments made at her more risqué choice of clothing only to remind herself that these people are a product of their time. Esta is also very loyal, smart and plays her cards close to her chest which made her an instant fave of mine.
Harte Darrigan- Not a part of anyones gang really, he's a loner with a dark past & an even more messed up childhood. Harte is also a Mageus (won't spoil his affinity since its spoilery) & is completely taken aback by Esta, a woman so ahead of her times that he can't spend more than 5 minutes around her w/out turning 50 shades of red & yea I enjoyed their interactions a ton! Harte also has his own agenda that may or may not be an issue for Esta…
Dolph Saunders- The leader of the gang Esta joins & this character has that Kaz Brekker feel but he's def way more cold hearted when need be. Dolph is a man carrying around his regrets & on a mission for vengeance by way of freeing all Mageus from the constraints of The Brink & The Order. He's only interested interested in your loyalty & your affinity otherwise you have no seat at his table.
Nibs- The right hand young man Dolph keeps around handling the finances at the bar where he conducts all matters of business. Dolph trusts Nibs more than he does anyone else & often will look to him for their next move 😉
Viola- LOVE HER! described as Italian with dark hair & lavender colored eyes, Viola is sick with blades & her affinity is very valuable. She also happens to be the sister of another major gang boss. Dolph offered her a home & safety once her family turned against her. Viola is a lesbian & these times were no where near as accepting as Present time. I really wanted to see this character get her happy ending but understood that it wouldn't be true to the time.
Jianyu- A man more comfortable hidden within the shadows he is VERY valuable as well. Jianyu is the equivalent of Varys The Spider on Game of Thrones only not as manipulative lol. He is observant & similarly to Viola, has a family head who is the head of a gang in Chinatown. Jianyu however, opted for the lesser of two evils with Dolph 😉
I've always been a fan of time pieces & seeing YA books dipping into Historical Fiction has been so much fun! this YA Historical Fiction/Fantasy was EVERYTHING I never knew I needed! Seeing my city back in the 1900's was a real treat sans the misogyny of course lol. The inclusivity of such diverse characters did not go unnoticed, the author had bits and pieces of other languages giving the characters that fleshed out feel I LOVE! It was interesting reading a diverse Fantasy that also shed light on the inequalities that existed during the 1900's. Maxwell calls The Last Magician a "behemoth" of a book in the Authors Afterward & that it is but I enjoyed every minute I spent in this world. I can see this heist playing out on the big screen with flashes of old NYC & present day modern NYC, I'd buy that ticket ASAP! This was my 1st Lisa Maxwell book & I've fallen in love with her writing! I've heard mention that this is a standalone & yet THAT ENDING! bookworms…dare I grasp on to hope for more? I really hope we get at least a Duology *fingers crossed*
*Huge thanks to Simon & Schuster, Netgalley, & Lisa Maxwell for the eGalley copy of The Last Magician in exchange for an honest review
Lovely Bookworms! who has already read The Last Magician? Thoughts? Who was your fave Mageus? & if you had to choose, would you live in 1902 NYC or Present Day NYC?
---
FOLLOW LAIR OF BOOKS ON…
Instagram: @LairOfBooks
Twitter: @LairOfBooks
Goodreads: LairOfBooks