Top Ten Tuesday was created by The Broke and the Bookish in June of 2010 and was moved to That Artsy Reader Girl in January of 2018. It was born of a love of lists, a love of books, and a desire to bring bookish friends together. This weeks topic spotlights the top 10 unread books by your favorite authors. I typically like to read my faves as they are released but this year saw me collecting them & not reading them? yea It's this new thing where I find myself avoiding book hangovers by not reading my faves 🤦🏻‍♀️ this will be changing in 2019 though that's for sure. Watch me play catch up 😉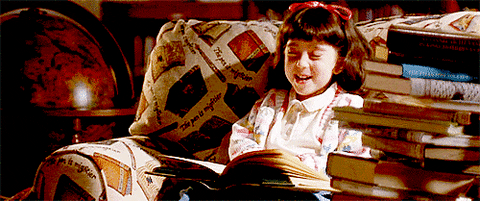 *These are in no particular order*
September 25th: Books By My Favorite Authors That I Still Haven't Read
Strange The Dreamer by Laini Taylor– Strange made an appearance in my TTT last week as will others because I will be reading them this Fall/Winter season. Laini is my #1 favorite YA author of all time, this book is going to break me with its beauty & I'm finally ready to embrace all of it!
Wonder Woman by Leigh Bardugo– My Dark Queen has written two books that I haven't read but know that I'm going to LOVE! I actually learned about this book from Leigh Bardugo while listening to her speak at a signing at NYC Strand. It wasn't news in the bookish community so it was a real treat to get the 411 straight from Leigh Bardugo. Definitely reading WW this season.
The Language Of Thorns by Leigh Bardugo– This book is STUNNING both inside & out with eye popping illustrations. I meant to read this last Winter just cause it has cold season vibes but that didn't happen. This Winter season I will be reading this collection.
Nevernight by Jay Kristoff– Jay Kristoff won me over with The Illuminae Files & since then I've just wanted to read all of his books. I also own The Lotus War trilogy that I'd really like to get to but Nevernight has 100% of my interest for next Kristoff read.
Lady Midnight by Cassandra Clare– It's been a while since I've been in the Shadowhunter world & returning to it this Fall will probably be a bit nostalgic. I have a ton of good memories buddy reading TMI & TID with my hubby. Since he's already read Lady Midnight, I will have someone at home to bounce my thoughts off of 😂
Norse Mythology by Neil Gaiman– Uncle Gaiman as I affectionally have dubbed him here on the blog, wrote a book and I haven't read it 🙈 what's worse is that I love anything Greek or Norse Mythology so I really don't have any excuse. I'm a big fan of Gaiman's audiobooks, he has one of my favorite narrating voices & it always feels like I'm getting a bedtime story. This is a collection of short stories so I may just read it along with another book.
Wire and Nerve by Marissa Meyer– This Illustrated Graphic Novel has been sitting on my shelves for far too long! I loved The Lunar Chronicles & Iko was my fave character along with Captain Thorne of course. Iko as a lead though is all my heart could've hoped for so it's time I give this one a go.
Until It Fades by K.A. Tucker– K.A. Tucker holds a special place in my heart as the first New Adult author I ever read. I'm so happy it was Tucker cause since then I've been OBSESSED with anything she writes. Until It Fades gave me darker vibes though but that might just be my perception. Either way, having just recently finished The Simple Wild by Tucker, I want nothing more than to read those books I have yet to get to by this author.
Vicious by V.E. Schwab – I actually received my Owlcrate exclusive edition box for the sequel Vengeful earlier today & it was EVERYTHING I could've hoped for 🙌🏽 I LOVED The Monsters of Verity Duology so much last year that I just simply couldn't resist! Most bookworms love the Darker Shades Of Magic books & although I didn't become obsessed after reading the 1st book, I haven't quite given up on them either 😂 I will be reading Vicious sometime in October.
The Winds Of Winter by George R.R. Martin – Sort of cheating here since this isn't out in the world for me to read but I feel putting it out in the Universe may make it actually happen in my lifetime #jussayin 🤷🏻‍♀️ We keep getting other books in this EPIC world & I welcome them all but I just really need book 6 like yesterday 😂
---
FOLLOW LAIR OF BOOKS ON…
Instagram: @LairOfBooks
Twitter: @LairOfBooks
Goodreads: LairOfBook