Top Ten Tuesday was created by The Broke and the Bookish in June of 2010 and was moved to That Artsy Reader Girl in January of 2018. It was born of a love of lists, a love of books, and a desire to bring bookish friends together. This weeks topic spotlights the top 10 Most Anticipated Releases of the Second Half of 2019!!! I thought I'd have trouble with this topic since It's been a very slow bookish year for me however, it turns out I have closer to 20 smh. For this list I'll keep it to 10 but Yikes! my Goodreads is Poppin' now 😂 …yeaaaaa I lied! 🤷🏻‍♀️ there are 12 & I would've felt bad leaving any of these out! 🖤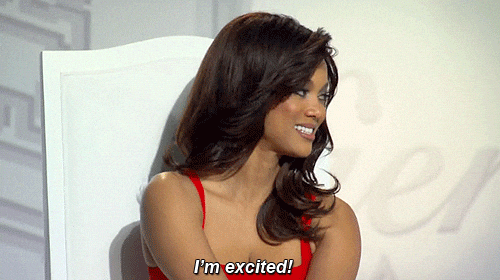 June 17th: Most Anticipated Releases of the Second Half of 2019
The Good Luck Girls (The Good Luck Girls #1) by Charlotte Nicole Davis – Described as Westworld meets The Handmaid's Tale 😱 who wouldn't stop dead in their tracks & with a STUNNING cover to match?!?! 😍 Historical Fiction/Fantasy, this one is about children who're sold to a "welcome house" where one is accused of murder. they escape & are on the run from both human & inhuman forces.
The Bone Houses by Emily Lloyd-Jones -YA Fantasy/Horror, honestly the synopsis mentioned a few things that made me go OOooO! ahhh!: Fae, Mapmaker, Corpses coming back to life & a decades old curse. Fascinating!
Kingdom Of Souls by Rena Barron– STUNNING cover! 😍 this is one I've been following closely on Twitter. As soon as I heard Witch Doctors my soul did a little shimmy 🤗 this one features a MC who is having difficulty calling on their powers. Pretty soon, she may just have to go to her last resort & exchange years of her life for magical powers. INTRIGUED!
The Starless Sea by Erin Morgenstern– Full transparency here, Erin Morgenstern could write up a grocery list & I'd soak it in! ever since reading The Night Circus years ago, I have searched the internet for any morsel of info on when if ever we'd get a new book by this author. Whelp! not only are we getting it but it has PIRATES in it! 🤗 "a timeless love story set in a secret underground world–a place of pirates, painters, lovers, liars, and ships that sail upon a starless sea."
Serpent & Dove (Serpent & Dove #1) by Shelby Mahurin– YA Fantasy "Bound as one to love, honor, or burn." I am MOST intrigued by this one, with lines in the synopsis like "The war between witches and Church is an ancient one" we get the story of a witch who crosses path with one who has taken an oath to the church to kill all witches. They are somehow wed & I'm just wondering how that happened and what the repercussions will be…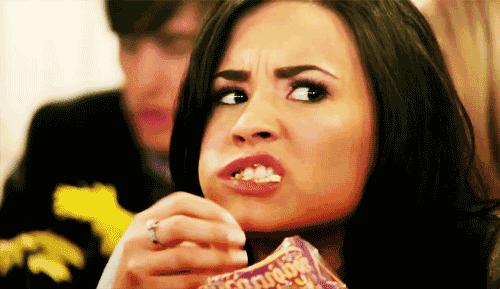 The Revolution Of Birdie Randolph by Brandy Colbert– "Perfect for fans of Nina LaCour and Nicola Yoon comes a novel about first love and family secrets  from Stonewall Book Award winner Brandy Colbert." I've been meaning to get to Brandy Colbert (have Little & Lion hauled) & then I see for fans of Nina LaCour…YASSS PLEASE! 😍 YA Contemporary/Realistic Fiction; this one features a MC who is trying to please her parents by sticking to studying at all times until she meets a boy who is sweet but has a troubled past. We also meet her aunt who moves in after leaving a treatment facility for addiction. I can already tell this one is right up my alley & I will most likely love! also…it's set above a hair salon & I'm here for that! 🤗
Steel Tide (Seafire #2) by Natalie C. Parker–"The second book in a heart-stopping trilogy that follows the captain of an all-female ship intent on taking down a vicious warlord's powerful fleet." This is one of the sequels I am HIGHLY anticipating! after reading Seafire last year & LOVING it! I'm due for a dose of Caledonia & crew. I can't really go into detail this being a sequel & all however, If you love pirates & are looking for a feminist take then I'd say this one is def worth a shot! 🖤
Tarnished Are The Stars by Rosiee Thor– "The Lunar Chronicles meets Rook in this queer #OwnVoices science-fantasy novel, perfect for fans of Marissa Meyer and Sharon Cameron." I mean it's like they know exactly what to say to hook me in! 😩"A secret beats inside Anna Thatcher's chest: an illegal clockwork heart. Anna works cog by cog — donning the moniker Technician — to supply black market medical technology to the sick and injured, against the Commissioner's tyrannical laws…I'm long overdue for a f/f romance 😍
Ninth House by Leigh Bardugo– Ha! when my Dark Queen writes ANYTHING! all else fades 😌 this is a boarding school Fantasy & I was blessed enough to have a friend lend me her copy sooOo this ism next read & I legit can't contain my excitement 🤗
Children Of Virtue and Vengeance (Legacy Of Orïsha #2) by Tomi Adeyemi– Last year I read Children Of Blood and Bone which left me with quite the book hangover. This is the sequel & so in the spirit of staying spoiler free, I'll just say that COBAB ending was EPIC! 🔥 the world building is A+ and if you're a fan of sibling relationships, well written magic systems, and a MC who rides a giant Tiger then I'd say def give this one a go 😉
The Never Tilting World (The Never Tilting World #1) by Rin Chupeco– I fell in love with The Bone Witch trilogy & now we get a Duology by my new fave author?!?! 💓 "Frozen meets Mad Max in this epic teen fantasy duology bursting with star-crossed romance, immortal heroines, and elemental magic, perfect for fans of Furyborn." …Two things here that had me nodding yes! Frozen & Furyborn 🤗 Unlike Ana & Elsa though, the sisters (Twins) in this story are torn apart by a betrayal. Their worlds are literally split in half & they're set to rule apart. Each sister is raising a daughter & circumstances make it so they must come together and save their world. This is one of the arcs I wasn't able to get at BEA & so my wait begins…worth the wait! 🖤
Gideon The Ninth (The Ninth House #1) by Tamsyn Muir– I need all the Necromancy books to line right up & proceed to making themselves comfy on my nightstand 😌 This one leading the pack, LGBTQIAP+ Sci-Fi Fantasy…Lesbian Necromancers…sitting here wondering if it's too soon to count down to September *taps fingers*
The Emperor needs necromancers.
The Ninth Necromancer needs a swordswoman.
Gideon has a sword, some dirty magazines, and no more time for undead bullshit.
I need nothing more than this ^^^
---
🖤FOLLOW LAIR OF BOOKS🖤
Instagram: @LairOfBooks
Twitter: @LairOfBooks
Goodreads: LairOfBook