Hello Bookworms! a smidge late here…Ok very late here but tis' the season amiright? haha! November was FULL of family happenings but I'm happy to report that I still managed to read on the go. These wrap-ups are where I share a bit of everything bookish & life related to give you all a glimpse at the gal behind this blog. This month was a bit eventful, the boyfriend & I met each others families…it was just a little nerve-racking but also VERY different and better than I could have ever expected. Both families were friendly & welcoming which of course made us breathe a HUGE sigh of relief!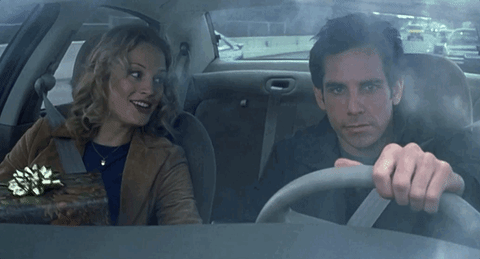 In between attending family birthdays, baby showers, Thanksgiving & my first Sunday Football game there were some new fave reads. I also learned my lesson with library holds during the holiday season after having them ALL come through in one shot…not the way to go Lol! I was also left feeling unsure about one of my highly anticipated reads but here goes my wrap-up (my reviews linked down below)…
The Last True Poets of the Sea (4 STARS) A friendship story at its core, this one is set off the coast of Maine. There are definitely some triggers for suicide and drug/alcohol abuse as well as talk of panic attacks & anxiety to look out for. The MC can be seen as unlikeable but the bonds formed here make this one worth the read
The Bromance Book Club (4.5 STARS) The more I think about it, this can easily be a 5 star read cause I still think of the characters here & there. Also, I haven't read anything like this or had this much fun reading PERIODT! haha! I enjoyed it enough to request the sequel coming out Spring 2020 & the Book Gods delivered with an ARC 🙂
The Wall of Winnipeg and Me (5 STARS) The one audiobook I listened to in November that had me gripped to the very end. I loved listening to this SUPER slow burn romance, nodding my head whenever the two MC's had scenes together. Both have very different love languages but the chemistry is A+!
The Starless Sea Ok..SOoo I was REALLY looking forward to this one having LOVED The Night Circus so much. Also, my boyfriend knew how much I wanted this book & went out of his way to surprise me with a signed copy *eeeK* that being said, I'm still unsure where I stand with it. I opted out of giving it a rating or writing a review. This was such a strange whimsical read that I truly enjoyed & yet it left me hella confused. It may have gone over my head but ummm…no regrets here *shoulder shrug*
Song of the Crimson Flower | Ninth House | Get A Life, Chloe Brown | Harry Potter And The Goblet Of Fire (illustrated edition) | Call Down the Hawk | The Starless Sea
The Shadowglass (The Bone Witch #3) | Dirty Letters | A Girl Like Her: A Small Town Romance (Ravenswood #1) |Undercover Bromance (Bromance Book Club #2) (ARC)
This Netflix series about a Cuban American family has become my go-to for mood lifting & comfort. Set in Los Angeles we meet a Veteran single mother with PTSD, her two kids and mom as they manage day to day life. Bonus: Her mom is played by none other than RITA MORENO! *clutches pearls* an ICON to say the least. This show has flown under the radar yet it's the MOST relatable. Not to mention it's LGBTQIAP+ friendly & socially aware making it a top favorite of mine.
---
Wishing you all the happiest of holidays Luvs!
---
🖤FOLLOW LAIR OF BOOKS🖤
Instagram: @LairOfBooks
Twitter: @LairOfBooks
Goodreads: LairOfBook