Title: The City We Became
Author:N.K. Jemisin
Pub. Date: March 24th. 2020
Genre: Sc-Fi/Urban Fantasy
Format: Physical
Publisher: Orion
Pages: 464 Pages
GOODREADS | BARNES & NOBLE | AMAZON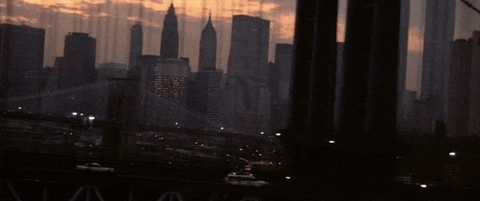 I'm just going to preface this review by saying I can 100% understand now why so many are deeply awed and at the same time intimidated by N.K. Jemisin's writing. This author doesn't pull any punches & completely trusts you as a reader to keep up & decipher whatever she's throwing at you which is a WHOLE lot! this story takes off running with the introduction of New York as an avatar which is essentially a soul. There are five boroughs in NYC: Manhattan, Queens, Brooklyn, Bronx and Staten Island. They are all repped in this book by an avatar for the city of New York that is in danger of never being born…yea I know, try wrapping your head around that one!
All five boroughs must find their way to each other & save the main Avatar which is NYC himself. At the very start they aren't all aware that they've been chosen as avatars but as their paths cross, things start to connect. One thing is clear! they love their city & won't let anyone/thing threaten its birth. This was my first N.K. Jemisin read but I had heard from other bookish friends that the real treat is the social commentary embedded which I can now attest to. We have a villain who is referred to as The Woman in White who I came to understand, represents a threat to all that which makes the city of New York culturally diverse. The five avatars that are each a personification of the boroughs, range in ages & cultural backgrounds. This alone makes this one hell of a unique story because of its inclusivity & diversity which is exactly what I'd like to see more of in the Fantasy genre. The Bronx is repped by a woman in her 70's who is a Native-American Lesbian & art administrator, Brooklyn is a middle aged black politician woman who was once a Hip Hop artist, Manhattan is a black male who is in Grad school & arrives in the city to meet his Trans roommate. Queens is repped by a young female Mathematician/Immigrant & Staten Island is the daughter of a homophobic, racist, Xenophobic cop. She's never left the Island & lives in fear of Manhattan since it represents all the evil her father has warned her about.
These characters are complex & multi-faceted, they come bearing the weight of many of the stereotypes placed upon them. This isn't your average Fantasy/World-building either, we don't see any specific magic being used. Instead, a lot of their power comes from within and from the positive & negative life experiences they've each had. We see them learn to manipulate their powers once they notice the city react & come to life to help them in their battle against the woman in white. I am still thinking about these characters & all of the possibilities of where this story could unravel. NYC is just one of the cities being birthed, we also met Sao Paulo and Hong Kong personified. It is the duty of the last city birthed to help along the next & on the very first page there's a map with some other possible cities. I'm very intrigued to see this series grow & while I wait, can now finally pick up The Broken Earth trilogy which is also by this author & very well loved.
---
🖤FOLLOW LAIR OF BOOKS🖤
Instagram: @LairOfBooks
Twitter: @LairOfBooks
Goodreads: LairOfBook