Title: FABLE
Author: Adrienne Young
Pub. Date: September 1st 2020
Genre: YA Fantasy
Format: eGalley + audiobook
Publisher: Wednesday Books
Pages: 357 pages
GOODREADS | BARNES & NOBLE | LIBRO.FM
🖤ALC provided by author in exchange for an honest review🖤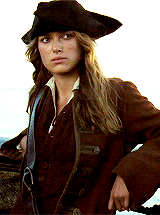 There are five rules. Only five.
🏴‍☠️Keep your knife where you can reach it.
🏴‍☠️Never, ever owe anyone anything.
🏴‍☠️Nothing is free.
🏴‍☠️Always construct a lie from a truth
🏴‍☠️Never, under any circumstances, reveal what or who matters to you
---
These are the five rules Fable lives by, the ones her father had her memorize at a very young age. The same rules she thinks about whenever she thinks of making her way back to him. Saint, a well known Pirate with a fleet abandoned Fable on her fourteenth birthday. After experiencing the death of Fable's mother, he believed Fable would do best away from the world of Pirates. He sailed away leaving her to fend for herself on an island that is pretty tough to survive as it is filled with sketchy cutthroat pirates. He did make her this one promise…
"Get yourself off this island and the next time I see you, I'll give you what is yours" 
Fable is a Dredger, she hunts for underwater treasure and turns a profit from local merchants. She also has the unique inherited gift passed down to her from her mother of deciphering gems. She manages to hustle a Pirate named West to allow her passage on his crew ship as a Dredger. He begrudgingly grants her passage without first taking a vote with his crew. Fable then has the task of gaining the crews trust and earn the spot she was given without their say. The Marigold sets sail to The Narrows where Fable hopes to find her father Saint. All the while, never revealing that the well known Pirate is her father. It is the one secret he asked her to keep but one thing is clear to Fable…she isn't the only one keeping secrets on The Marigold!
One thing I feel Adrienne Young does so well is familial bonds, fleshing them out so that the reader really understands the connection. After reading Sky in the Deep I knew I'd want to read more from this author and Fable once again delivered, this time with Fable's found family. We see her throughout this entire journey revisiting the memories she has of when she had her father & mother together on their ship The Lark. She hasn't given up on her father despite his abandonment, it just motivates her to prove her worth as a Pirate in his eyes. While on the ship she starts building these connections with the crew members that fill the hole she has for her family. Then there's the relationship she forms with West which personally had me wondering if there was more to it than them just being crew mates. Their relationship doesn't take center stage in the story nor is it really a slow burn. Instead we see West having to trust in Fable's abilities and learn to respect her need to not be restricted. Voice notes with my good friend Taylor over at Nerd Narration helped me see the father/daughter relationship from a different angle. Yes I absolutely ended the night in tears & said to myself yet again, Adrienne Young is an author to keep an eye out for.
P.S. The audiobook only further enhanced the already SUPER atmospheric world building. The narrator really brought Fable to life on the ship, brave & daring!
---
🖤FOLLOW LAIR OF BOOKS🖤
Instagram: @LairOfBooks
Twitter: @LairOfBooks
Goodreads: LairOfBook