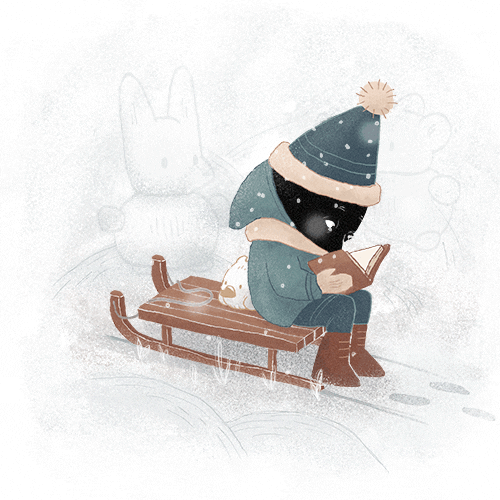 Who thought February was going to be a slow publication month? THIS Gal right here! It took me by surprise when I looked at my Notes app and realized I had 22 titles listed for this month and that's not including any of the BIG hyped up releases (lookin' at you SJM) but I wanted to spotlight those many may have not heard about. As always, I scout out as many of the BIPOC books hitting the shelves in hopes you too will be as stoked as I am to read these new stories. Yesterday I actually finished reading one of the books on this list (The Project by Courtney Summers) and your girl is still shooketh! I also just received my copy of Honey Girl by Morgan Rogers in the mail from Book of the Month & will be squeezing it into my February "Possible Reads" If you make it to the end of this post, drop some love in the comment box. What new releases are you MOST excited for? any that aren't listed here? Curious Bookworm here 😉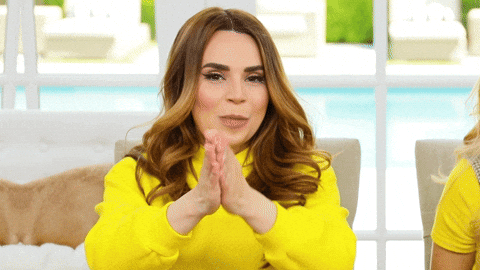 ---
YA & SCI-FI
MUSE BY BRITTANY CAVALLARO (2/2) – YA Historical set in 1893 during the World's Fair, we follow Claire who is the daughter of a famous genius inventor. Her father believes that her touch is what has granted him this gift and plans to use her as St. Cloud prepares for war however, Claire plans to claim her life for herself.
WHAT BIG TEETH BY  ROSE SZABO (2/2) – YA Horror/Paranormal pitched as perfect for fans of Wilder Girls this follows Eleanor who has been estranged from her wild family for some years. When an incident takes place at her boarding school she is forced to return home where she struggles to fit in with her monstrous family.
DARK AND HOLLOW STAR BY ASHLEY SHUTTLEWORTH (2/23) – YA Fantasy pitched as The Cruel Prince meets City of Bones, an Urban Fantasy set in the magical world of Toronto. We follow a queer cast of characters racing to stop a serial killer whose crimes threaten to expose the Faerie world to humans. THAT COVER!!! I'm glad this is one I know for sure will be in one of the book boxes I subscribe to *books shimmy*
ALL THE TIDES OF FATE (ALL THE STARS AND TEETH #2) BY ADALYN GRACE (2/2) – This is the sequel to All the Stars and Teeth (My Review) which was one of my favorite YA Fantasy books in 2020 & had I been able to come up with 20 faves in 2020, it would've certainly made the cut! Mermaids, Pirates, curses and a bad a** female heroin who trying to protect her Queendom. Amora is the unlikeable character I absolutely wanted more of, STOKED to pick this one up!
THE GILDED ONES (DEATHLESS #1) BY NAMINA FORNA (2/9) – West African inspired YA Fantasy, we follow a 16 year old MC who prays her blood will run red on the day of her ceremony. When it runs gold (the color of impurity) she must decide whether to stay in her village & live through the consequences or leave and join the emperors army of girls just like her. Near immortals with rare gifts who are the only ones able to stop the threat to the empire.
YESTERDAY IS HISTORY BY KOSOKO JACKSON (2/2) – I heard time travel featuring a m/m romance and decided that was all I needed to know! we have a MC who receives a liver transplant and before he knows it, is time traveling between present day Boston and 1969 where he meets his love interest. The family of the donor explains that time travel is a gift attached to the liver! Can anyone say ORIGINAL?!?! Hella intrigued!
REAPER OF SOULS (KINGDOM OF SOULS #2) BY RENA BARRON (2/18) – I have a non-spoilery review coming later this week but gahhH! if like me you loved Kingdom of Souls then this is an absolute MUST! it's beautifully written with even more in depth unraveling of the Gods. This was an emotional rollercoaster with many twists and turns, slow to start but when it takes off there's no getting off the ride!
---
YA CONTEMPORARY
LOVE IS A REVOLUTION BY RENÉE WATSON (2/2) – STOKED! a story where our female plus size black MC finds self love! Yes she does so while sorting out some lies she told her love interest who is an activist but STILL, we do NOT have enough or any self-love stories in YA. I'm READY!
FAT CHANCE, CHARLIE VEGA BY CRYSTAL MALDONADO (2/2) – Keeping on with the self-love reads, this a Latinx coming of age story where we follow a brown skinned fat MC who is done having to fit into the image everyone else has for her. Her BFF is the only one who fully accepts her for who she is but things get complicated when Charlie gets asked out by cutie in class Brian. The problem being that Brian asked Charlie's BFF out first which now brings forth so many questions.
THE INITIAL INSULT BY MINDY MCGINIS (2/23) – First, let it be known I'll read anything by Mindy Mcginnis! but to be blessed with a Duology is a real treat and to have it be inspired by Edgar Allen Poe? are we even worthy?!? Set in Ohio this one follows Tress & Felicity whose paths are bound to cross and it all is linked back to the disappearance of Tress Montor's parents. Told in alternating POV's this dark thriller sets the stage for an unraveling of a friendship that I'm sure I'll be left reeling from.
THE PROJECT BY COURTNEY SUMMERS (2/2) – I was very lucky to have received a eGalley of this highly anticipated new book by the author of Sadie. HAUNTING AF Bookworms! SMH I have a full review coming over the next few days with a massive amount of content warnings. I haven't read Sadie yet but after reading this book, I will absolutely read anything by Summers. If you're interested in Cults & their inner workings as well as the emotional toll many people experience while being indoctrinated then this is a solid read. I gave it 5 stars but will save my thoughts for my review 😉
A PHO LOVE STORY BY LOAN LE (2/9) – The minute I saw this cover I thought about Tweet Cute which I adored! and then I read the synopsis & it was a no brainer, I NEED this book in my life! Really just pass along any baking/Foodie books because they offer up so much comfort. Here we have two MC's who are complete opposites as they both work in their families respective Pho restaurants. "For years, the Mais and the Nguyens have been at odds, having owned competing, neighboring pho restaurants. Bao and Linh, who've avoided each other for most of their lives, both suspect that the feud stems from feelings much deeper than friendly competition." THIS!
---
CONTEMPORARY ROMANCE & FICTION
IT'S BEEN A PLEASURE, NONI BLAKE (2/23) – "Of all the women and men Noni Blake has pleased in her life, there's one she's often overlooked–herself. After the end of a decade-long relationship, Noni decides it's time for that to change. She's finally going to prioritize her wants and desires and only do things (and people) that feel good in the moment." – This bit right here had me stop dead in my tracks! Having personally seen myself embark on a similar journey, this is one I had to add to my TBR. A 30 something year old woman who sees herself starting over while traveling around the world. This promises to be hilarious and relatable, sign me up!
FIRST COMES LIKE (MODERN LOVE #3) BY ALISHA RAI – This is here solely because I've just started reading The Right Swipe and can already tell I'll definitely be binge reading this series in 2021. This one promises a Catfishing story between our love interests & I'm a sucker for a good love story over the interwebZ haha! Beauty Influencer meets Bollywood Soap Opera Star…BUT WAIT! he doesn't know who she is or rather who would use his name to woo her over the net!
MAKE UP BREAK UP BY LILY MENON (2/2) – Second chance romance trope?!?! YES PLEASE! a Las Vegas fling between two dating app developers that ends up turning into a competitive race to win a contest that if won can keep their apps afloat. "Love, romance, second chances, fairy-tale endings…these are the things Annika Dev believes in. Her app, Make Up, has been called the "Google Translate for failing relationships."High efficiency break-ups, flashy start-ups, penthouses, fast cars…these are the things Hudson Craft believes in. His app, Break Up, is known as the "Uber for break-ups."
SERENA SINGH FLIPS THE SCRIPT BY SONYA LALLI (2/16) – A story about an independent strong woman who is trying to prove to her family and many aunties that domestic bliss is not needed in order to have a happy life. We follow Serena who works at a firm in DC as she navigates friendships and reconnecting with family & even her ex-boyfriend while also trying to hold onto her own self-reliance.
HONEY GIRL BY MORGAN ROGERS (2/23) – I'm MOST Stoked for this new release and have since adjusted my expectations to understand that this is NOT a Romance. It's more of a late coming-of age story set in NYC after our MC impulsively marries another girl while on a girls trip to Vegas. I will MOST likely be reading this book this month cause the anticipation is KILLIN me!
---
ADULT FANTASY & SCI-FI
WINTER'S ORBIT BY EVERINA MAXWELL (2/2) – A SCI-FI Romance featuring A M/M romance between Royals marketed for fans of Red White and Royal Blue. Early reviews have this one described as more of a Romance set against a Sci-Fi back drop which is something to keep in mind if you're looking at this as more of a Sci-Fi focused book cause that it is not. I just got my copy from Illumicrate & can't wait to dive in!
THE WITCH'S HEART BY GENEVIEVE GORNICHEC (2/9) – Norse Mythology I HAVE MISSED YOU! this one is pitched for fans of Madeline Miller's Circe which I've shamefully NOT yet read. We follow a Giantess who falls in love with the legendary trickster Loki and conceives three "unusual children" each with a. secret destiny. Since I scored a eGalley for this one I will be powering through this one later this week with a full RTC 😉
FIREHEART TIGER BY ALIETTE DE BODARD (2/9) – A Sapphic Novella (by Tor!) pitched as "The Goblin Emperor meets Howl's Moving Castle" Mhmm! need I say more?!? I'm READY!
THE BLACK COAST (THE GOD-KING CHRONICLES #1)  BY MIKE BROOKS (2/18) – A new EPIC Fantasy series that promises War Dragons! This is a story about two different cultures who have to come together to maintain peace. This is a multiple POV Fantasy featuring queer characters and conversation on gender roles and sexuality. This is one I have high on my TBR.
THE ECHO WIFE BY SARAH GAILEY (2/16) – Pitched for fans of Big Little Lies? why, yes! Yes I am said fan *arms extended* "Martine is a genetically cloned replica made from Evelyn Caldwell's award-winning research. She's patient and gentle and obedient. She's everything Evelyn swore she'd never be. And she's having an affair with Evelyn's husband. Now, the cheating bastard is dead, and the Caldwell wives have a mess to clean up. Good thing Evelyn Caldwell is used to getting her hands dirty. " This honestly sounds like it would also make for a dope book to movie adaptation.
---
🖤FOLLOW LAIR OF BOOKS🖤
Instagram: @LairOfBooks
Twitter: @LairOfBooks
Goodreads: LairOfBooks
The Story Graph: LairOfBooks