If the Book Gods are listening…I hope 2022 is a much better quality reading year than 2021 *fingers crossed* Not being able to come up with at least ten stand-out reads for 2021 has me in the mood to set some intentions out into the Universe. When this post goes live I'll probably be tossing and turning trying to figure out what my first read in the New Year will be. I am hella superstitious and 100% believe that the first read pretty much sets the tone for the rest of my reading year. In an effort to scout out potential six star reads, I'll be posting a monthly Anticipated New Releases. There are sequels out there that I may leave out because they're by favorite authors but I have yet to read the first book in that particular new series (Katee Roberts Neon Gods/Electric Idol), still they're on my radar. Hopefully we all can find some new favorites and share in the comments down below any books I have left out. Also, if you already know what your FIRST read in 2022…also leave it down below cause I could use some inspiration 😉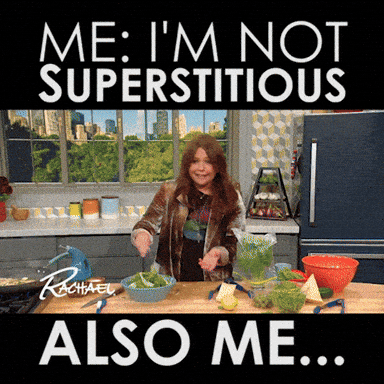 *•.♡FANTASY & SCI-FI♡.•*
The Starless Crown by James Rollins (Jan 4th)- an adult Sci-fi featuring a cast of outcasts as they journey to uncover secrets and save their world. There's the gifted student who foretells the apocalypse and is sentenced to death, a broken soldier who takes up his weapons again, a drunken prince who tries to make his own path out from the shadows of his brother, and an imprisoned thief who escapes & discovers an artifact that will be the source of power struggles across the globe.
Goliath by Tochi Onyebuchi (Jan 25th) –  Sci-fi/speculative fiction that takes place in the 2050's where the privileged have begun to depart from Earth for the more comfortable accommodations made in space colonies. Those that are less privileged are left behind to try and rebuild from the destruction and a collapsing infrastructure. Onyebuchi touches on themes of race, class, gentrification and "who is allowed to be the hero of any history"
Daughter of The Moon Goddess by Sue Lynn Tan (Jan 11th) – "Daughter of the Moon Goddess begins an enchanting, romantic duology which weaves ancient Chinese mythology into a sweeping adventure of immortals and magic—where love vies with honor, dreams are fraught with betrayal, and hope emerges triumphant." Xingyin is unaware that she is being hidden from the same emperor who sent her mother into exile fro stealing his elixir of immortality. When her magic starts to flare and she is discovered, she must go on the run and disguise her identity. Arriving at the Celestial Kingdom she seizes the opportunity to train archery & magic with the Emperors son. When trachery & danger looms, she must challenge the Emperor and is forced to choose between what she loves and the fate of the realm.
Servant Mage by Kate Elliott (Jan 18th)- a Fantasy Noevella (176 pgs) featuring a lowly fire mage who is able to provide illumination through magic. When Fellion gets freed from her indentured servitude, she also gets caught up in bringing down the Monarchist movement who plan on killing the latest royal child. 
*•.♡Fiction & Thrillers♡.•*
Real Easy by Marie Rutkoski (Jan 18th)– A compulsive, tenacious, and unexpectedly hopeful thriller set in a midwestern strip club, told by New York Times bestselling author Marie Rutkoski in the spirit of Gillian Flynn and Tana French – Set in 1999 at the Lovely Lady trip club we meet Samantha who has been dancing for years when she decides to help out the newest dancer learn the ropes. This despite having her plate full with a jealous boyfriend and his young daughter. A night turns deadly when she gives the new dancer a ride home. Holly the detective on the case gets help from another dancer to try & solve the case. We get a story then told in multi POV's as the investigation makes its rounds between dancers, detectives, children, club patrons AND the killer. 
Anatomy: A Love Story by Dana Schwartz (Jan 18th) – "A gothic tale full of mystery and romance about a willful female surgeon, a resurrection man who sells bodies for a living, and the buried secrets they must uncover together." I'm not quite sure if this is YA or not but i don't believe it to even though shelved as such in Goodreads. This is a gothic story with Historical Fiction/Romance vibes. A reviewer mentioned it reminded them of Down Comes The Night & I was SOLD! In 1817 Edinburgh Hazel Sinnett is a lady who wants to become a surgeon more than a wife. She is kicked out of a renowned lecturers class for being the wrong gender & decides to team up with Jack, a resurrection man. Dr. Beechan has struck a deal with her, if she can pass the medical exam on her own he will allow her to enroll in his classes. For that she will need corpses to study and Jack is the man who digs them up. When men start lingering around cemeteries & friends are disappearing off the streets they find themselves with a mystery to solve.
The School For Good Mothers by Jessamine Chan (Jan 4th) – SCARY AF concept for all the mothers out there like myself! but i'm intrigued nonetheless. Frida Liu is struggling with life, trying to live up to the expectations of her Chinese immigrant parents and also a cheating husband. All that really brings her joy is her daughter Harriett but in this fictionalized world, there exists a government program who keeps an eye out for moms like Frida. Those that may be a bit distracted & look at their phone while at the playground or allow their kid to walk home alone. A Big Brother type institution determines if Frida is a candidate and will measure her motherly devotion to see if she can keep her child. "This propulsive, witty page-turner explores the perils of "perfect" upper-middle-class parenting, the violence enacted upon women by the state and each other, and the boundless love a mother has for her daughter"
The Maid by Nita Prose (Jan 4th) – Described as a Clue-like locked room mystery! SOLD! I was obsessed with playing Clue as a child LOL. Molly Gray is a 25 year old who struggles with social skills and oftentimes misreads others intentions. Her grandmother helped her navigate the world until her death, now Molly throws herself into her job as a maid at the Regency Grand Hotel. Her unique character and obsessive need to clean make her a perfect fit until wealthy Mr. Black ends up dead in his bed. Friends she didn't even know she had rally to try and help clear name as she is deemed suspect #1. 
Wahala by Nikki May (Jan 11th) – An incisive and exhilarating debut novel of female friendship following three Anglo-Nigerian best friends and the lethally glamorous fourth woman who infiltrates their group—the most unforgettable girls since Carrie, Samantha, Charlotte, and Miranda (Goodreads). I couldn't have added Wahala faster to my MUST read in 2022 list. 
Olga Dies Dreaming by Xóchitl González (Jan 4th) – a Latinx debut featuring two siblings living successful career lives in New York City. It's 2017, Olga is a tony wedding planner for Manhattan's powerbrokers. She orchestrates beautiful story book weddings for the rich but is unable to find love until she meets the one who has her confront the effects of long held family secrets. Her brother Pedro "Prieto" Acevedo is a popular congressman in a gentrifying Latinx neighborhood. Behind closed doors, they deal with their mothers abandonment. Blanca left them to their grandmother in order to join the Young Lord 27 years ago and re-enters their life at the same time as hurricane Maria makes landfall in Puerto-Rico.
*•.♡Romance♡.•*
D'Vaughn and Kris Plan a Wedding. by Chencia C. Higgins (Jan 25th) – an LGBTQIA+ romance based on the fake dating trope. We meet Kris Zavala who is looking for her big break as an influencer & joining the reality tv show could help and also win her $100,000. D'Vaughn Miller is trying to break out of her shell and alo hasn't come out to her mother, joining the show can be her chance to do so. They have to convince all of their friends & family of this romance and get married in 6 weeks. If anyone guesses it's all fake, they're off the show. The great thing is their chemistry is actually very real. The downside is that the show puts those real feelings in jeopardy. 
Weather Girl by Rachel Lynn Solomon (Jan 11th) – "A TV meteorologist and a sports reporter scheme to reunite their divorced bosses with unforecasted results in this charming romantic comedy from the author of The Ex Talk." AND it's set in Seattle! My dream city…say no more! 
Running Wild (The Simple Wild #3) by K.A. Tucker (Jan 25th) – I won't go into too much detail since this is now the third book in a running series. Here we follow Veterinarian Marie who we've met as an ex of our main character's love interest. Marie was in love with her best friend for many years but it was unrequited, now she is worried time is running out on finding her love & possibly having children. Things get interesting when she meets someone while volunteering at a dog sled race. I will read ANYTHING & EVERYTHING K.A Tucker writes.
*•.♡Young Adult♡.•*
African Town by Irene Latham
(Jan 4th)
– A YA Historical Fiction told in verse and set in 1860 long after importation of enslaved laborers was outlawed. 110 men, women, and children from Nigeria were captured & brought to Alabama. There they were sent to various different plantations where they tried to hold onto a sense of self and their culture while in captivity. Post civil War the survivors created a community called African Town which still exists to this day. The story is told by 14 distinct voices as well as that of the ship that brought them to American shores.
This will be an auto buy for my shelves. 
The Red Palace by June Hur (Jan 25th)
– Historical Fiction/Mystery set in 1758 Korea, where illegitimate daughters are given very few options. 18 year old Hyeon has studied & worked her way up to Palace Nurse in hopes of one day getting the approval she wants from her estranged father. When four women are murdered in a single night & her mentor is framed for their murder, she must team up with a young police inspector to find answers. Goodreads quotes this as being perfect for fans of Courtney Summers & Kerri Maniscalco. 
Echoes and Empires (#1) by Morgan Rhodes
(Jan 4th)
–
A snarky seventeen-year-old must team up with an enigmatic criminal to cure herself of dangerous forbidden magic in the first book of a new fantasy duology from Morgan Rhodes, the New York Times bestselling author of the Falling Kingdoms series. 
Having missed out on this authors Falling Kingdom series when it first was all the hype years ago, I may just start with this new series. Hopefully the forbidden magic trope has a fresher take than what is already on shelves that I continue on with this series. 
The Ivory Key (Duology) by Akshaya Raman

(Jan 4th) – 
a queer Indian-inspired fantasy that is set to be a duology. In this world, magic is a pized resource and four estranged siblings must find a new source before their country is taken over by invading forces. I hear there's also a slow burn romance. This may just be me but the paperback cover is so much more beautiful than the hardcover which is why I went with it for this post. 
---
Wow I did NOT expect this post to be this long but the sleuths of the interwebz were hard at work the last days of 2021 and my list kept growing. Sound off in the comments Book Lovers, what are some of the titles you're looking forward to?
---
FOLLOW LAIR OF BOOKS
Instagram: @LairOfBooks
Twitter: @LairOfBooks
Goodreads: LairOfBooks
The Story Graph: LairOfBooks