This New Yorker is prepared to be snowed in and to be honest I'm excited for it! The snow estimates have been all over the place with some as low as 7 inches to  10+ inches *GASP*  It is so rare that I ever get to slow down and just wind down any day of the week or weekend that I don't know what to do with myself LOL! I'm really looking forward to my resistance and strength training workouts this weekend since I'll have a blanket of snow for a view which we haven't seen in a really long time. Of course I have my reading plans in place and also some things I'd like to watch on Apple TV and HBO. On the healthy/self-love end of things, I've been weaning myself off of Starbucks Cold Brews cause as much as I love this drink, it absolutely drives up my anxiety. Instead i've been alternating between juicing (spinach, mangos, apples, pine apples and chia seeds in 8 oz of water), smoothies (strawberries, 1 banana, blueberries in 80z of water with 1 tbsp of flax seeds), and teas (Ginger or Peach Green Tea) which have made a HUGE difference in my mood and metabolism. I had planned for this post to go live early this morning but back to back meetings threw a wrench in that. So, let's get into the books cause ya girl still has 3 miles to run *sobs* for cardio.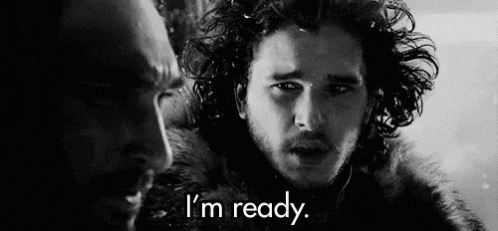 I've been on a thriller kick this week which I attribute mostly to me just not being in the mood for Fantasy and the escapism it offers. Instead I opted for serial killers and a group of vengeful women getting justice for the murders of their children…don't know what that says about me these past 7 days but I went with it. Look out for my Three Thriller Mini Review post going up next week featuring yet another thriller that I'm currently listening to.
In My Dreams I Hold A Knife by Ashley Winstead (RTC)
The Collective by Alison Gaylin (RTC)
Finlay Donovan Is Killing It by Elle Cosimano (My Review)
This morning Libby delivered the audiobook for A Flicker in the Dark by Stacy Willingham and before I knew it…I had attended 3 meetings, meal prepped for this weekend and cleaned out my bathrooms while powering through this book. IT'S SO GOOOOOD Book Lovers! Our MC is a psychologist in a small Louisiana town where 20 years prior, her father had been imprisoned for the murder of 6 young girls. I'm about 60% in and hope to finish the rest tonight in the gym but all I can say is that this story is engrossing. Once I'm done with Flicker, I'm jumping right back into the island of Kekon with my favorite gangster family in Jade War. Having recently read and loved Jade City (My review), I really don't want too much time to pass where I forget key details.
Euphoria was recommended to me by both friends & family to the point I just couldn't escape it anymore. It's INTENSE and I have had to take breaks in between episodes to process certain scenes but it's excellently written. Anyone who is interested in watching the show should know that it focuses heavily on addiction. I'm starting season 2 this weekend and a part of me is not ready but I'm going in regardless.
Ted Lasso! this show caught me by surprise BIG time and I'm not even sure why I was resistant to starting it. My BFF kept asking me every week if I'd watched it so I figured it was time and I LOVE it so much that i'm savoring each episode so as to not finish the first season.
---
*•.♡FOLLOW LAIR OF BOOKS♡.•*
Instagram: @LairOfBooks
Twitter: @LairOfBooks
Goodreads: LairOfBooks
The Story Graph: LairOfBooks