Title: Ace of Shades (The Shadow Game #1)
Author: Amanda Foody
Pub. Date: April 10th 2018
Genre: YA Fantasy
Publisher: Harlequin Teen
Pages: 416
Format: Physical ARC & Galley
Content warning: pedophilia, addiction, drug use, gambling, death, loss of a loved one, torture, and violence (Huge thanks to Melanie for these)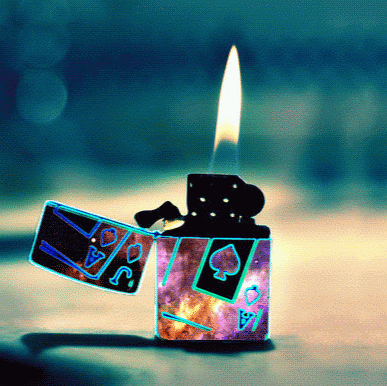 *HUGE thanks to Harlequin Teen, Edelweiss, and Amanda Foody for the ARC copy in exchange for my honest opinion. 
Welcome to the City of Sin, where casino families reign, gangs infest the streets…
and secrets hide in every shadow.
Fast paced with many reveals along the way, Ace of Shades takes off running from the first page when we meet Enna Salta as she arrives in the city of Sin, New Reynes. She's the perfect picture of propriety and the education to back it but all that won't help her in a city where street smarts are the only creds of value. Enna Abacus Salta is searching for answers that will lead her to her mother Lourdes who's been missing for the past two months. She never imagined that a name on a card left behind by Lourdes would lead her straight into the heart of gang territory. Even less, that it would be the start to uncovering many lies & truths about herself and the woman who raised her as if she were her own daughter.
Enna finds her way to Levi Glaisyer who is leader of the Irons, and at the moment quite busy trying to scrounge up $$$ for an investment scam gone wrong. Levi is not trying to take on Enna's mission to find Lourdes even though the name does strike a chord in a way that spells trouble. Enna is determined to find out what Levi knows but isn't prepared for the consequences that come with being associated with him and his gang.
We follow Enna & Levi through alternating POV chapters as they realize helping each other is beneficial & in both their best interest. What ensues is a race against the clock that takes us through casinos, cabarets, dark alleys, meetings with mob bosses, and one sick twisted game from which only one player in history has ever won.
"New Reynes: red lights that flashed without flame, women of loose morals dancing on street corners in sparkling, skin-tight corsets, gambling dens beckoning passersby with seedy smiles and the allure of fast fortune."
Pictures for aesthetic are from Pinterest, not my own
Enne Abacus Salta is already proving to be one of those characters you either love or hate. Personally I found Enna to be entertaining & full of hope. For starters, everyone in this world is born with an inherited talent from each of their parents. Their last names typically tell which talent their family carries. Enne has both Arithmetic and dance talent, with dance being her blood talent making it the strongest of the two. These talents haven't really helped Enne much in her school of dance where she is considered low rank. The Salta's aren't one of the more prestigious families however Lourdes has made sure Enna attends the best of the best schools. Feeling like she's always had to prove her worth, life in New Reynes sees her fortune take a turn. I LOVE well developed characters & authors who aren't afraid to take their faves and turn their lives upside down. Enna is completely out of her element when she arrives in the city of Sin, within minutes of arrival she's had to ditch all of her personal belongings. Walking away with just a welcome guide to New Reynes that she treats like a bible. Some may call her annoyingly naive, I found her evolution to be realistic. Also, the fact that she didn't break decorum even when feeling the charm of Levi was hella impressive! Cause I think even I would've given in #jussayin 😂😳
Levi Glaisyer so much to say about this gift of a character! Levi is our black bi-sexual MC who also happens to be the leader of the gang known as the Irons. I've seen rumblings of this character being compared to Kaz Brekker from Six of Crows which I find to be a unfair comparison. These two guys could not be more polar opposites, nor do I think he was intended to mimic our beloved Kaz. Levi isn't the don who everyone fears, he is simply a guy who dreams of building an empire. He's gained the respect of a few and as a boss that means many have sworn an oath to him. These oaths are more than spoken word & are actually binding in this world. His specific gang is known for their expertise in the casinos, gamblings and swindling. If he's not busy casino hopping stacking chips, he's politicking with other influential players in the game. Perhaps what I loved MOST about this character was the fact that he wasn't made to be this hardened criminal unable to show a more vulnerable side. Levi is heavily flawed, not only can't he say no to the possibility of winning another hand at the tables but he also can't resist a pretty face. With a wardrobe filled with the clothes of his romantic flings…
"Levi had a long romantic history of scattered affairs-a few girls and many boys-that had become the subject of teasing from his friends. They claimed he had a hopeless habit of kissing and telling"
It's interesting how you're led to believe at first that Levi is made for this lifestyle…yet it's Enne who seems to have a natural hack for it 😉
There are a few supporting characters to get invested in & some nefarious ones to keep an eye on. Interestingly enough, Enna's mother Lourdes plays a major role in the progression of the story even though we don't actually see her as she is M.I.A. We learn so much about Lourdes who is gender fluid with a passion for journalism & social justice.
A solid start to a new Fantasy, Ace of Shades offers up a new setting sure to entice those who with a love for mobster stories & casino settings. I'm a fan of Cabaret, Moulin Rouge, Chicago, Gangs of New York, Goodfellas, Six of Crows..I LOVE them all! which made this book a MUST read & I'm very thankful to the publisher for sending a copy my way. Foody brought New Reynes to life with vivid descriptions of the gaudy clothing worn on Sweetie Street & the different territories run by either the Irons, Scarhands, or Doves. Dropping a character like Enne into this setting with nothing but a guide of the Do's & Don'ts of New Reynes was brilliant! experience alone is now molding Enne into a completely different person & I can't wait to see who she is in the next book. Same goes for Levi who we see walk away a completely different man than when we first met him. There are a ton of other players in the game & some hella intriguing supporting characters like Jac & Lola that were really fleshed out. The only reason I gave it 4 stars (still HIGHLY enjoyable) was because the magic system paired up with the history of the Revolution and a Great Street War that took place in New Reynes felt overwhelming when first trying to settle into this new world. The allure in Ace of Shades is STRONG! & once I got into the story, I found it hard to put down for long. I can only see this story getting better & I'm excited to see what the future holds for Enne, Levi, and the Irons ♠️
---
Happy Monday Bookworms! hope you all had a wonderful weekend & read all the good books 💜 are you planning on picking up a copy of Ace of Shades? if you've already read Ace of Shades, I'd love to hear your thoughts in the comments down below 💜 
---
FOLLOW LAIR OF BOOKS ON…
Instagram: @LairOfBooks
Twitter: @LairOfBooks
Goodreads: LairOfBook