Title: Sky In The Deep
Author: Adrienne Young
Pub. Date: April 24th, 2018
Genre: YA Fantasy
Publisher: Wednesday Books/St. Martin's Press
Pages: 352
Format: eGalley
Buddy Read: Melanie @Meltotheany, Amy @ACourtOfCrownsandQuills , Jules @JAIronside Always a good time with these bookworms! ❤
*HUGE thanks to Wednesday Books/St. Martin's Press, Netgalley, and Adrienne Young for the early review copy in exchange for my honest opinion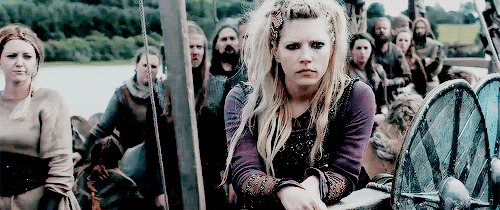 Sky In The Deep is one of those books you definitely shouldn't judge by the cover. As a avid fan of the History channel series Vikings & anything Norse Mythology really, I had this book on my radar for quite some time. However, although this book has battle & blood shed…It was & wasn't the focal point in this story. We have two Viking clans with different sets of beliefs & each has their own God they worship. Every year these two clans face off in a bloody battle to appease what they believe is the will of their Gods. We are given history as to why the Gods feud originally started & all year round those of fighting age prepare for battle & the gathering of supplies to heal their wounded. Our MC Eelyn from the Aska Clan lost her brother Iri on the battlefield five years before the start of the story. Eelyn lives with her father who is a great Viking warrior & Myra her friend/adopted sister of sorts. The story takes off with Eelyn preparing for the yearly battle against the Riki Clan alongside her father & Myra. Whilst  on the battlefield, Eelyn comes close to death and face to face with the brother she believed to be dead. Eelyn is in shock & desperate for answers when she makes the decision to follow Iri and his Riki friend Fiske against their wishes. Her decision to follow Iri into Riki territory sets off a series of events that will make every character question their beliefs.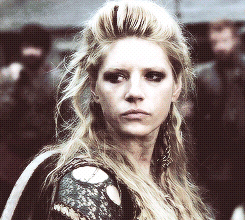 Sky In The Deep is a VERY character driven book, which means it was my type of book but it may not be for everyone. The plot is pretty straight forward, it isn't deeply layered or complex with promises of plot twists. Instead, Young delivered a story about family ties & my all time favorite…those people we CHOOSE to be our family. There's a sense of betrayal underneath it all and sorting through those feelings to see the bigger picture. This is also a slower paced story with attention to detail, each & every time I opened this book I felt transported to their time & place. I LIVE for this style of writing because it wakens my imagination and senses with descriptions of nature, climate, and YES battle! With the being said, I did end up feeling like the pacing was a bit off since this to my knowledge is a stand-alone. My love for the characters is what really carried the story for me & ultimately my attachment is the reason for which I rated this read 4 stars.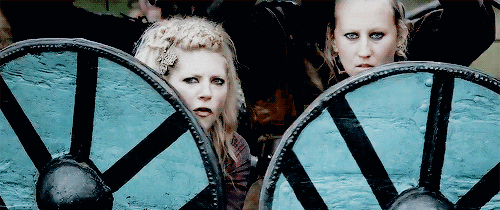 Eelyn Our MC has lived the life of a shield maiden ever since she was a little girl, training side by side with her brother Iri. Eelyn is loyal to her loved ones & the Aska clan. She isn't the YA female heroine you're perhaps used to seeing. There were times I wished she fought a bit harder against those who wished to do her harm considering she was a trained fighter/killer. Overall I enjoyed seeing her road to self discovery, she had the most growth in this book. Most of all, I loved that Eelyn never abandoned her beliefs while understanding she was evolving into someone new.
Myra Eelyn's best friend who is more like a sister. Myra is a side character I have to mention because her scenes were some of the most passion filled to read. She is someone who has lost everyone she loves to these yearly clan wars. She only has Aghi (Eelyn's father) & Eelyn who have taken her in as family. Which means she will fight tooth & nail to protect them. I LOVED reading the scenes where they readied their armor & checked with each other for weakness/injuries. Eelyn & Myra are the definition of ride or die BFF's!
Iri Not my favorite of the characters if I'm being honest. I can see how thinking you were left for dead in battle can mess with your head. I can see why he found a home with the Riki after one of them saved his life. However, I wanted more dialogue from Iri specifically between him & Eelyn. She's both elated to see him alive & furious to see him willingly living as a Riki.
Fiske The Riki who saved Iri's life & is basically like a brother to Iri. Fiske is honestly that guy who is all tough on the outside but mush for the people he loves. He's also one of the MOST open minded characters I've ever come across in YA Fantasy. He is someone who follows his heart no matter what others may think. Fiske is a new found favorite of mine.
Inge The Riki who took in Iri wounded and helped bring him back to life. She is a healer and a motherly figure to those in her household & a healer to those in the village. Inge LOVES her boys & most importantly she knows their hearts.
Halvard Can't forget to mention this little guy who is Fiske's little brother who is not of fighting age. Halvard dreams of one day joining his "brothers" but until that day he helps around in the house. Halvard immediately takes a liking to Eelyn and her religious beliefs. I loved this characters innocence against the back drop of so much violence.
If you're looking for a slower paced book with an emphasis on family ties and relationships, Sky In The Deep is a solid choice. We do get the battles we all know the Viking culture thrived in but it isn't the core focus of the story. There were some pacing issues I personally feel if ironed out, would've enhanced this read for me. Mainly because I enjoyed the time I was spending with each of these characters. It's rare when you find MC's & side characters you truly get attached to & so I greatly enjoy and appreciate these types of books. I also enjoyed learning about both the Aska & Riki culture and religious beliefs. When I was reading this book I was easily transported to the Fjord by Eelyn's home. It was very easy to silence my surrounding & get absorbed into this world. The romance (cause there is one lol) is hate-to-love & slow burn to another level HAHA! part of me got a bit impatient with this ship #jussayin smh. Overall, Sky In The Deep was a very enjoyable read for me & I'm going to miss these characters.
---
Sky In The Deep hits shelves April 24th!!! are you ready to take a trip into Viking territory?!?! ❤ ❤ ❤
Also, Adri from Little Fox and Reads blessed me with some news on my WWW Wednesday post…it appears the author was on IG yesterday with news of a companion novel! *GASP* Thank you Adri for making my DAY! 🙂
---
FOLLOW LAIR OF BOOKS ON…
Instagram: @LairOfBooks
Twitter: @LairOfBooks
Goodreads: LairOfBook