Hello Bookworms & happy Friday!!! here in NYC we've decided to skip Spring & go straight to Summer and although when I'm outside I truly dislike it…when I'm inside, I get to blast that A.C. & no sleep is better than one right next to that powerful ice machine 😂 anyways, I pulled up Goodreads to see how many books I'd read in April & had to do a Britney…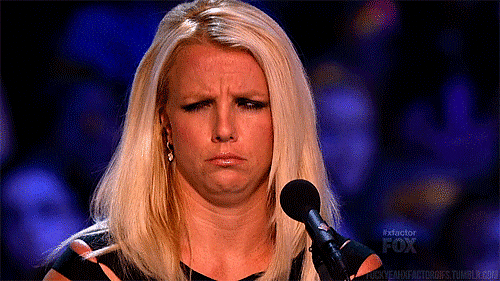 I cannot remember the last time I read 8 BOOKS!!! *GASP* it was a great quality reading month, no complaints here (except for maybe Professed haha!) I was able to get ahead in my TBR 💜 I participated in 2 Buddy Reads and had so much fun talking to the Bookworms in our group chats. I also borrowed for the very first time from another blogger buddy who is simply an amazing human being! Thank you Sarah @TheYaBookTraveler I appreciate your kindness 💜 Out of the 8 books that I read, 4 were 5 star reads which means I had a lot of fun reading in April. I'm hoping for an equally as good May & so far I think I'm getting my wish thanks to Harper & some new arc approvals that came through. Now without further ado I present to you my April Wrap-Up…
Professed by Nicola Rendell ★★ STARS: Not what I expected but I read along since this was a book club pick for Julie & Chelsea's Book Hangover Book Club. The characters just felt over the top & the "steamy scenes" were terrible 😞
Birthday Girl by Penelope Douglas ★★★★ 4 STARS: This being the first book I p/u as a reintroduction to the NA genre (not that I've read all that very many 😂) was UNPUTDOWNABLE! 😳 I seriously couldn't stop reading & now I'm on a Penelope Douglas binge
Ace Of Shades by Amanda Foody (Review) ★★★★ 4 STARS: Falls into the younger side of YA but still very enjoyable with its Sin City/Moulin Rouge vibes. Book 2 was just announced today, titled King of Fools for 2019 & I'm REALLY looking forward to It 💜💜💜
Sky In The Deep by Adrienne Young (Review) ★★★★ 4 STARS: Character driven, less focused on the bloody history of Vikings we've all come to know. This one is for those bookworms who love stories about family bonds and loyalty and choosing who your family is when you've lost it all.
My Plain Jane (The Lady Janies #2) by Cynthia Hand, Brodi Ashton, and Jodi Meadows (RTC closer to publication date) ★★★★★ 5 STARS: I mean C'mon! I LOVED My Lady Jane to pieces when I first read it & waited ever so patiently for this sequel. When a bookworm friend offered to loan me her copy I was STUNNED & Happy & grateful! I devoured it & all I can say is THANK YOU My Lady Janies for the ode to my childhood faves The Ghostbusters 😂😂😂
Undead Girl Gang by Lily Anderson (RTC) ★★★★★ 5 STARS: a witchy read with a plus sized POC MC who's a bit of a curmudgeon dishing out the sarcasm when she sees fit. Practicing witchcraft was never supposed to yield any real results until she needed it to & then…👀
Dread Nation by Justina Ireland (Review) ★★★★★ 5 STARS: This is perhaps my fave read of the month! a black MC who kicks a** & doesn't back down whether it's racist white men or the walking dead trying to make a snack out of her. This book has so much more going on underneath the surface, #Blacklivesmatter, Colorism, and racism are all weaved into this tale. I have a giveaway currently running until Sunday 5/6, open to international Bookworms as well 💜 Click on the link to take you to my review post to enter 💜
The Wicked Deep by Shea Ernshaw (Review) ★★★★★ 5 STARS: Take me back to this little town & island PLEASE! so atmospheric & haunting, I cannot stop singing this books praises! Please pick this one up before the Netflix series airs, it's a short read but sooooo good that it's guaranteed to stick around even after you've read that last line 😉
Avengers: Infinity War
Date Day this month with the hubby was a ton of fun & led us to visit some of our favorite haunts. Starting off with breakfast at our fave diner by the theatre & a quick trip to The Strand where I picked up Leah On the Offbeat (Creekwood #2)by Becky Albertalli & the Graphic Novel Moonstruck: Magic To Brew. I spent a little too much time in the stacks & we ended up having to cab it to the other side of Manhattan to the theatre for a 1:30pm show. IMAX 3D…why do I always forget to wear contacts? instead I watch movies through 4 lenses 🤷🏻‍♀️😂
The movie was about 2.5 hours long & it just exceeded expectations! Thanos our villain is one complex character with depth to him, he wasn't just trying to kill everything in sight for power or control. I found this villain really interesting but that ending still had me giving him major side eye 😂 It was awesome seeing some faves back on the screen & after watching Black Panther just last month, I was super stoked to return to Wakanda. This being part I of II, I expected to walk away with unresolved story line and I felt the ending sets up for the next movie rather nicely. The after credit scene led to a really cool development & now I spend my time on Screen Rant looking for any bread crumbs being released for the next set of Marvel movies. Overall I gave this movie 5 BUTTERFLIES!!!
---
I hope you're all having a wonderful start of the month 💜 what was your favorite read in April? feel free to link those wrap-ups down below & I'll make my way over to your corner of the interwebz 💜's! Don't forget to throw your 🎩 in the ring for a chance to win a copy of Dread nation (see here)! 🤞🏼🤞🏼🤞🏼
---
FOLLOW LAIR OF BOOKS ON…