Title: A Curse in Ash
Author: Julie Zantopoulos
Pub. Date: October 5th 2021
Genre: Contemporary Fantasy/Romance
Format: eGalley
Publisher: Atmosphere Press
Pages: 392 pages
GOODREADS | BARNES & NOBLE | BOOK DEPOSITORY | AMAZON | BOOKSHOP.ORG
ARC received from author in exchange for an honest review
Aisling Quinn has created a semi-normal life alongside humans, she's a half Fae Witch who has learned how to make a living from her witchy abilities. The Veil exists to keep Fae from crossing over however those keeping tabs on her can't really be stopped by the Veil. Aisling is a consultant to the Supernatural Police Department and a Tarot Reader on the side, she has her friend group cheering her on in life when said life gets turned upside down. When a sexy tattooed Irish stranger comes to town unintentionally activating their bond and her Fae Fiancé refuses to leave her side while she's under attack….things get hot and interesting! Aisling is the epitome of an independent sexy resourceful bad a** who sets boundaries while also having two men willing to throw down for her! and even accept each others role in her life…mhmmm this gave me major Polyamory vibeZ and I for one was there for it. Aisling knows what both these men need emotionally and cares for them both deeply. How she managed to get them to coexist is still beyond me but it was super enjoyable seeing their interactions play out when fiercely protecting her.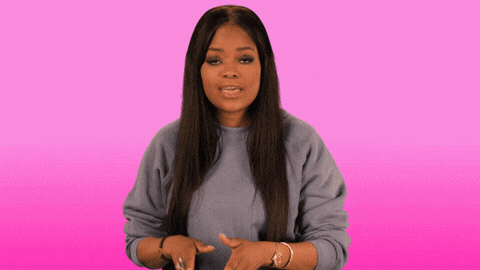 Riordan is bonded to Aisling which intensifies their connection and the sexual attraction that was already there before their bonding. Riordan never wanted a bond, he has serious opposition to it because of the the role it has played in robbing him of his loved ones. That all changes when the inevitable happens and he begins to live and breathe Aisling.
"sex between bonded pairs had been the cause of power outages, freak storms, and changing tides. It was powerful magic, and she was curious as hell about it" – On sex with a Ravdi aka the person bonded to a witch
Brynach is the Dark Prince of the Unseelie Court and as Aisling's betrothed, he must ensure her safety at all costs. Brynach has grown up with Aisling which means there's history and tenderness there. Although they've never kissed and at one point it was thought to be a case of unrequited love, all cards are on the table now and he is out to earn her love before they wed.
"He knew her favorite foods, knew her preferences without having to ask. That's what a shared history could do. Again, she was reminded that life would be so much easier if she could love him the way everyone wanted her to. All she had to do was give herself permission to fall. She just had to dive in, no looking back." – Brynach
This book had me from the minute Riordan rode into town…I figured I was going to lose an afternoon but a whole day?!?! compulsively UNPUTDOWNABLE! These characters suck you in and before you know it, you're invested in their whole backstory and what it is they deeply desire. When reading Fantasy/Romance, I tend to either really love the female main character or her love interest(s), but never both or in this case all three. I absolutely LOVE Aisling with her potion making skills, Tarot reading side job and loyal supportive BFF ways. She was well fleshed out which makes it hard not to root for her getting BOTH fellas, jussayin! haha! Brynach and Riordan are the both sweet and swag rolled into one and the way they love left me at times nodding my head in approval. Especially Riordan who knows how to self love and therefore is unwilling to do anything that compromises that, truly a dream! The sex scenes were off the meter, I was at times sitting at my desk very aware of this being A+ quality content haha! The world building was *Chefs Kiss* on both sides of the veil. I was living my best life Readers. Visually descriptive scenes of Aisling collecting herbs for her potions and the gates to the Unseelie Court opening only once they've tasted the blood from your finger prick and identified you, leave you engrossed in this world. This book is beautifully diverse and filled with loving connections.The friendships that make up Aisling's circle are some of the best I've seen on paper. They check on each other and at times check each other if they step out of line, they're healthy and exactly what we all look for in our friend groups. I'm ready for the next installment and even have a few theories I'd like to see come to fruition 😉 
Content Warning: Homophobia, death of a parent/loved one, Panic attacks, mention of drug addiction, fire/burning, Cancer, PTSD, anxiety
---
A Curse In Ash hits the shelves October 5th 2021! ❤ ❤ ❤
---
FOLLOW LAIR OF BOOKS
Instagram: @LairOfBooks
Twitter: @LairOfBooks
Goodreads: LairOfBooks
The Story Graph: LairOfBooks