Hello Bookworms! It's the start of the weekend for me & on the agenda is getting some reviews posted here on the blog. I had one of the MOST fun reading months in July & pretty much picked up one book after another with no brakes. I also participated in  #Smutathon & read some awesome Contemporary titles, special thanks goes to Melanie for keeping us on track with them buddy reads haha! ❤ I also found myself reading books that I'd typically pick up in the Fall & I think that's just my subconscious prepping for the season of warm sweaters, colorful leaves, and hot tea *bring it* In the month of July I truly tried to read whatever my heart desired seeing as the rest of the year is pretty booked with new ARCS & releases I have on deck to review. Looking down at my collage of book covers I'm smiling seeing the variety so this is one happily satisfied bookworm!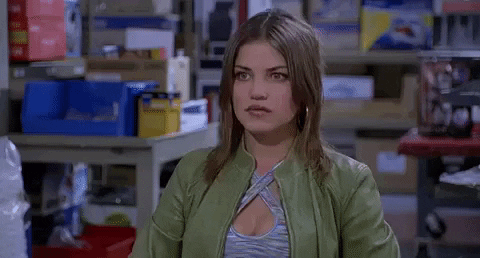 Grace & Fury by Tracy Banghart ✨3 STARS✨ I really enjoyed this tale of two sisters switching places however I ended up being interested & invested in one sister more than the other. There were some pacing issues however, the ending is soOo promising of what's to come & I am definitely going to p/u the sequel to this duology.
The King Of Bourbon Street by Thea De Salle– ✨4.5 STARS✨ (RTC) This is the first Naughty read on Lair Of Books & I could NOT be more happier with it! well…I could have been hype as all hell had it been a plus sized gal up on the cover but more to come on that in my review. This was steamy & all around AMAZING with body positivity (except for the cover) & LGBTQIAP+ Rep. I look forward to continuing on with the rest of this series 😉
The Wedding Date by Jasmine Guillory ✨4 STARS✨A Contemporary with important topics woven into the story. I LOVE the female MC however I wasn't fond of the male interest, his attitude towards women left much to be desired. 
Check Please! by Ngozi Ukazu ✨5 STARS✨ (Mini RTC) This has to be the cutest web comic turned Graphic Novel EVER! well it's the first I've read & has me officially HOOKED! I debated on whether to give this 4 stars cause I really wanted more of the romance but then again the friendships REALLY are AMAZING! Bitty stole my heart with his pie baking skills & I just need more of his college experience & Vlogs 💓
Strange Grace by Tessa Gratton ✨5 STARS✨ (RTC) A Pleasant & unexpected surprise this was! I thought I'd be creeped the heck out by Strange Grace but instead I ended up being entranced by this dark and beautifully written Polyamorous read. More thoughts to come in my review next week 🖤
Scream All Night by Derek Milman ✨4 STARS✨ Quirky, odd, sad, and a times very funny all rolled into one is what I described this one as in my review. Scream All Night feature a MC who has had to emancipate himself at the age of 12 in order to get away from an abusive father. Now 17, Dario returns to the castle/studio where the worse of his memories still reside in order to be present for his father's last wishes. This one read very different that anything I've ever read & it worked, I was engaged all throughout & enamored by Moldavia studios and its inhabitants 🖤
Josh and Hazel's Guide To Not Dating by Christina Lauren ✨4 STARS✨ (RTC)  There's so much to love in this story! from the Korean culture we get from Josh to the fierce independence we see in Hazel. I had SO MUCH fun reading this & found myself falling in love with their love story, easily one of the best I've read!  More thoughts to come next week 🖤
The Black God's Drum by P. Djèlí Clark ✨5 STARS✨ (RTC) I just need this to be made into a full length novel cause it absolutely left me wanting more from this world. Most intriguing is how I managed to get so interested & invested in these characters in such a short period of time since this is a novella but I did! If you enjoyed Children of Blood and Bone for its Orisha aspects then this is a MUST read 😉
I think it's safe to say now that you'll be seeing quite a few reviews start to trickle out here on Lair Of Books 😂 they are for the most part ARCS that are set to be published in September. Since I was on a roll with my reading, everything else pretty much took a back seat & that includes TV & Netflix. I did however go on a date with hubby & we watched…
ANT-MAN AND THE WASP
Paul Rudd & Evangeline Lilly were the PERFECT duo on the screen! Where Scott/Ant-Man fell short, Hope/The Wasp more than made up. Action packed scenes infused with the ol' Wasp humor, enhanced suits, and old friends = a VERY good time!  I rated this one 5 STARS!
---
Hope you're all having a FAB August! It's setting up to be an exciting month for me with my first vacation in over 10 years! LOOOOOONG overdue but oh how sweet it will feel taking that ride on the Hogwarts Express?!?! 😱😱😱 I know I'm a bit late with this wrap-up so instead I'll end this by asking, what books are on your night stand? 💓
---
FOLLOW LAIR OF BOOKS ON…
Instagram: @LairOfBooks
Twitter: @LairOfBooks
Goodreads: LairOfBook