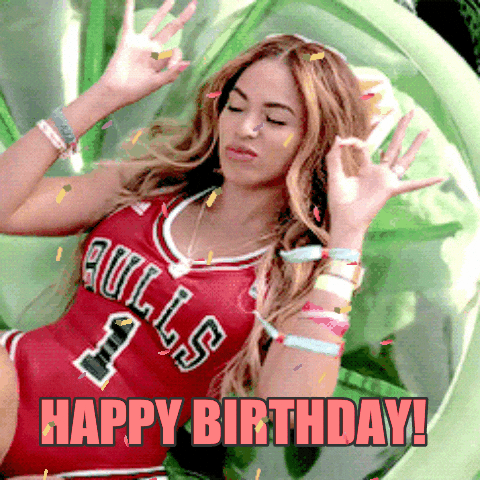 It may be January but your girl is still sorta…kinda…celebrating my birthday! It took many years for me to love celebrating this day (December 31st) but life should be celebrated & I'm very blessed with an awesome little family and friends. December was an odd month, I felt like I was watching everyone try and reach their Goodreads goals while I accepted quietly (of course smh) that it just wasn't going to happen. I don't have a post going up with 2020 stats cause honestly that year is dead and gone and I have no desire to go dig it back up. However, I'm happy with the 67 books I read because of the grade A quality stories I discovered (Top 10 of 2020) and the new authors I fell in love with (I'm looking at you Silvia Moreno-Garcia & Fredrik Backman.) In the month of December I read 6 books, some of which ended up being my top faves of 2020! Now, onto some non-bookish December happenings…
I very bravely decided to made my very first Pavochon which is a Puerto-Rican style cooked Turkey!!! It was very important for me to make everything from scratch like my dad used to do and I have ZERO regrets on the turnout even if…it was a 3 day process (flashbacks oh no!) but it was also very therapeutic and FUN!!! my loved ones who are some of the TOUGHEST food critics were floored and that honestly made my birthday week. I've fallen in love with cooking these past 2 years and can't wait to try out new recipes in the new year.
Promise to keep these brief since I have reviews for most of the books I read…
SUCH A FUN AGE BY KILEY REID – (Review) ✨5 STARS✨ A more timely book I could NOT have read in 2020, we follow a black young woman who is accused of kidnapping while baby-sitting for a white family in a. predominantly white neighborhood. I listened to the audiobook which had a awesome narrator! this was a rollercoaster ride for me, feeling everything from anger to hopelessness. Although this does cover some very heavy themes of racism, the author managed to weave in some humor and truly captured what it feels like to be a twenty something year old trying to figure out what to do with your life.
BLAZEWRATH GAMES BY AMPARO ORTIZ – (Review) ✨3.5 STARS✨ This was a fast paced YA Fantasy featuring a Puerto-Rican MC who is feeling displaced from the island after her parents go through a separation. There are dragons and a sort of magical olympics where the dragons and their riders compete. There's also a villain who was formerly a dragon and is on the brink of starting a rebellion for his own gain. I enjoyed the Puerto-Rican rep I just wished there was more character development done on our MC Lana.
MERRY INKMAS BY TALIA HIBBERT✨4 STARS✨I was looking for some romance/smutty reads around mid-month after reading Fantasy & this novella hit the spot. Yes we can probably all agree that we're tired of seeing the body boy/dark past trope however, I hadn't read it in quite some time so it felt new! haha! Here we have Cash Evans who very much love at first sight, falls for Bailey a curvy black woman who he hires to work at his tattoo parlor. Cash invites Bailey over to his family's home for the holidays and their romance pretty much takes off. Steamy in all the right ways!
FOREVER WILD (THE SIMPLE WILD #2.5) BY K.A. TUCKER – ✨5 STARS✨ I almost feel like this should've been a part of Wild at Heart which would've then made that a 6 star read. K.A. Tucker novellas really pack in a ton and this was no exception. My fave characters did Christmas and the in-laws in Alaska…PERFECTION! more Calla & Jonah is always a good thing but this time we get backstory on Roy! yea I know, our fave curmudgeon has a past & here we get to see more of him and his happy ending *smiles*
ANXIOUS PEOPLE BY FREDRIK BACKMAN -(REVIEW) ✨5 STARS✨ Simply BEAUTIFUL! I adored this cast of characters & seeing them offer each other sage advice while they remain hostages in a botched bank robbery. The less you know, the better with this book! just bring a box of Kleenex 😉
THE INVISIBLE LIFE OF ADDIE LARUE – (REVIEW) ✨5 STARS✨ FINALLY! a V.E. Schwab book I ADORED start to finish. This book was heartbreaking and yet (hate to use this word again but…) BEAUTIFUL! I lost count of the times I teared up seeing Addie grow hopeful at the possibility of finding love and having that person remember her. Addie has made a deal with good ol' Lucifer, in exchange for a somewhat immortal life she will surrender her soul when she tires of living. Of course, a deal with Luc doesn't come without stipulations. Gahhhh! I LOVE THIS BOOK SO MUCH!
---
Blessed with SUPER AMAZING thoughtful friends! these are the books I received for my birthday and Christmas from Taylor @NerdNarration & Lourdes @Chapterswelove *heart eyes* safe to say I'm set for some good reads for the next couple of months *shimmy shimmy* 
---
🖤FOLLOW LAIR OF BOOKS🖤
Instagram: @LairOfBooks
Twitter: @LairOfBooks
Goodreads: LairOfBooks
The Story Graph: LairOfBooks