Top Ten Tuesday was created by The Broke and the Bookish in June of 2010 and was moved to That Artsy Reader Girl in January of 2018. It was born of a love of lists, a love of books, and a desire to bring bookish friends together. This weeks topic is all about the showing love to your favorite Book Blogs/Webistes & I just LOVE this with all my 🖤!!! I have so many book blogs & book tubers as well that I go to for my daily fix. Lately its been a lot of Booktube cause life has been so unbelievably hectic but Book Blogs are my 1st true love! This past week I've been easing my way back into blog hopping & realize how much I've missed it all so this is the PERFECT time to show some love & also maybe interest you in following some (or all 😂) of these wonderful bookworm/content creators 💓
*These are in no particular order & it pained me to keep it to 10 cause I LOVE YOU ALL!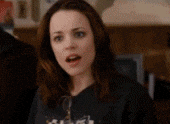 August 14th: Favorite Book Blogs/Bookish Websites
Melanie is one of my FAVORITE people I've met through Book Blogging & hilarious Voice Notes! I really enjoy buddy reads with Mel & seeing her Fantasy recommendations, chances are if they have her seal of approval…I'm most likely going to love it hence why she's my Book Twin, we don't come across many of those in a lifetime so when we find one, we show them love! also, Mel has a keen eye for trigger content so you can always count on her to list them in her amazing reviews before venturing into something you're feeling a bit hesitant about💓
This post couldn't possibly go up without Danielle who is one of the sweetest & first Book Bloggers I came across when first joining this community. Danielle reviews a variety of genres & I can always count on her blog to find something new that may have possibly missed my radar.I LOVE her reviews of Tor Novellas and Sunday Wrap-Up's. Most of all, Danielle is just one of those people you meet & just know THIS is a good human being 💓 Danny is on a break at the moment,sending her all the love & positivity💓
Larkin, I have to meet this human one day! 💓 Not only does she get my humor but she reads all the books I stare at on my shelves (including Book of the Month 🙈) for no good reason other than my book buying addiction 😂 Larkin is probably one of the few book bloggers I know who really keeps up with Fantasy series and finishes them giving you well rounded reviews individually & as a whole. She also has AMAZING audiobook recommendations, I will NEVER tire of thanking her for getting me to pick up The Serpent King by Jeff Zetner 💔 Larkin also shares my love for all things Sci-Fi is overall just a pleasure to interact with 💓
Beth 💓 my Book Twin in the U.K. who I trust whole heartedly & just know she would never steer me wrong with her wonderfully insightful reviews 🙌🏼 Beth like Danielle (see above) is also one of the first Bookworms I met in the Book Blogging community & the MOST welcoming! She is SUPER interactive with her subscribers and leaves such thoughtful comments that always bring a smile to face no matter when/where I'm reading them. Beth reviews YA books across all genres & also has some of the most beautiful travel posts/photos which she pairs with books! Beth can also bake & I'm just here waiting for those posts to come through 🤞🏼😂💓
Ok Y'all! Guaranteed you all have that 1 blog you follow cause everything they post is just SOOOOO damn BEAUTIFUL!💓 Flavia's Book Reviews, Beauty Hauls, #ARCstravaganza posts are LEGIT *Hearts in your eyes*  swoon worthy content!There's honestly a little something for everyone & I just love visiting her blog cause it's always a good time!Flavia is a sweetheart & is the friend to fangirl with you over books & movies any time!
Amy! The Book Gods made our paths cross & ever since then I've been blessed with some amazing Buddy Reads 💓 Amy also reviews YA Fantasy & a variety of other genres. We tend to have similar opinions on books & she also runs one of my FAVORITE Instagram accounts! which I personally go to for unboxings 🤗😍
Heather 💓 I've always wanted to know a Heather & then this wonderful human came across my blogging journey 😆 haha! I mostly read ARCS & that keeps me in the know of what's coming to shelves in the near future. It's not often I come across someone with a TBR that makes me sweat a little but heather's does cause it often looks like mine & is a reminder that I NEED to get to reading STAT! Heather also reads across genres, has amazing reviews, and pulls no punches which I always appreciate when looking for recommendations💓
Taylor 💓 all it took was for me to find her Nyxia by Scott Reintgen review & I just knew I had to befriend this beautiful Bookworm! They say I write some enthusiastic reviews for books that I love but Taylor got me beat! 😂 I love reading anything she posts because her personality bursts right through in her words, humor, and GIPHS! Taylor recently won my ARC Giveaway for Dear Evan Hansen over on Instagram & made my day getting her excitement through DM's 🙌🏼😂🙌🏼 Nothing but positive vibes from Taylor's corner 💓
Ashley 💓 Besides being a real sweetheart & having the most AMAZING cats with tons of personality & a dog I can't get enough of! Ashley keeps me humble 🙈😂 She always has a set TBR with attainable goals & finds EPIC book deals on Kindle! LEGIT she is my #GOALS 💓 Ashley also loves photography & I love seeing the photos she takes, always vibrant & make me want to be better at my IG game 😂
Kelly 💓 I LOVE Kelly's blog & the fact that when I'm on the go, I can always count on her mini-reviews, Bookish event re-caps, & let's face it…I'm always curious about her TBR cause not only does she read good books but at times they're ones I haven't heard of & she's in the UK so the cover always pulls me in…I can go on & on but really don't take my word for it & see for yourselves 😉
---
I'm currently working from home & this post has been a labor of love but I am SOOOO glad to have participated in this week's topic! I even got on Instagram & posted a story on my appreciation for this community of Bookworms that have always been here for me when I really needed it 💜 10 is not enough to thank all those who faithfully like & comment my posts & just generally brighten my day! I love you all & hope to continue on this blogging journey for years to come 💓
---
FOLLOW LAIR OF BOOKS ON…
Instagram: @LairOfBooks
Twitter: @LairOfBooks
Goodreads: LairOfBook