Title: Blazewrath Games (Blazewrath Games #1)
Author: Amparo Ortiz
Pub. Date: October 6th 2020
Genre: YA Fantasy/Latinx
Format: eGalley
Publisher: Page Street Kids
Pages: 368 pages
GOODREADS | BARNES & NOBLE | AMAZON 
🖤eGalley provided by Publisher in exchange for an honest review🖤
"𝑇ℎ𝑒 𝑡ℎ𝑖𝑛𝑔 𝑎𝑏𝑜𝑢𝑡 𝑝𝑒𝑜𝑝𝑙𝑒 𝑖𝑠 𝑡ℎ𝑒𝑦 𝑡𝑒𝑛𝑑 𝑡𝑜 𝑙𝑜𝑣𝑒 𝑢𝑠 𝑡ℎ𝑒𝑖𝑟 𝑤𝑎𝑦, 𝑛𝑜𝑡 𝑡ℎ𝑒 𝑤𝑎𝑦 𝑤𝑒'𝑑 𝑤𝑎𝑛𝑡 𝑡ℎ𝑒𝑚 𝑡𝑜 𝑙𝑜𝑣𝑒 𝑢𝑠. 𝑊𝑒 𝑐𝑎𝑛 𝑡𝑒𝑙𝑙 𝑡ℎ𝑒𝑚 𝑙𝑜𝑎𝑑𝑠 𝑜𝑓 𝑡𝑖𝑚𝑒𝑠. 𝑊𝑒 𝑐𝑎𝑛 𝑑𝑟𝑎𝑤 𝑡ℎ𝑒𝑚 𝑎 𝑏𝑙𝑜𝑜𝑑𝑦 𝑚𝑎𝑝. 𝑆𝑜𝑚𝑒𝑡𝑖𝑚𝑒𝑠 𝑡ℎ𝑒𝑖𝑟 𝑤𝑎𝑦 𝑖𝑠 𝑡ℎ𝑒 𝑜𝑛𝑙𝑦 𝑤𝑎𝑦 𝑡ℎ𝑎𝑡 𝑚𝑎𝑘𝑒𝑠 𝑠𝑒𝑛𝑠𝑒 𝑡𝑜 𝑡ℎ𝑒𝑚. 𝑂𝑢𝑟 𝑣𝑜𝑖𝑐𝑒𝑠 𝑎𝑟𝑒 𝑗𝑢𝑠𝑡 𝑤ℎ𝑖𝑡𝑒 𝑛𝑜𝑖𝑠𝑒"
Blazewrath Games is described as "How to Train Your Dragons" meets "Quidditch through the Ages" and I'd say that's about right with the exception that this book actually brings forth a ton of representation. It is the first Young Adult Fantasy I've seen hit the shelves with Latinx characters straight from the island of Puerto-Rico. The Spanish language is used all throughout, bringing the terms of endearment we use for one another as well as the pride we have for our Island to the page. The Blazewrath Games themselves are sort of like the Olympics with representation from all countries. One of the countries introduced has a team made up of ALL members of the LGBTQIA+ community. Within team Puerto-Rico we also have Queer rep which made my little heart very happy to see! Our MC Lana faces some challenges getting chosen as a Runner for the team since she has spent many years away from the island. She feels displaced & is met with some opposition along the way.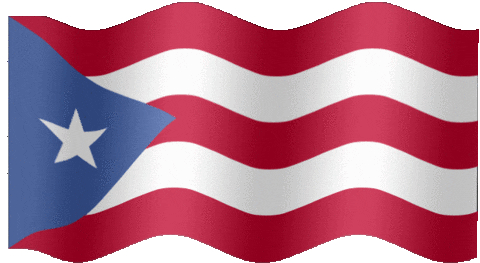 Lana is passionate about Blazewrath & Puerto Rico, she sets out to prove she's worthy of her place on the team. In this world dragons bond with the humans they choose to participate in the Blazewrath Games. The Dragons are full of personality & love for their Riders but there are also Unbonded Dragons. These dragons are deemed volatile to civilians and our villain who was a former dragon cursed into human form sees an opportunity to gain control. Dragon sanctuaries are being burned down in protest of the Blazewrath Games. Lana and her teammates are thrust into solving a complex conspiracy while also trying to win the Cup for their Island of Puerto Rico. If you're looking to discover new diverse YA Fantasy with dragons, wizards, witches and adventure this is one worth giving a shot.
Content Warning: Mention of domestic violence, Cancer, death of a parent
Blazewrath Games is Amparo Ortiz debut YA Fantasy, one that I was heavily looking forward to since seeing Ortiz speak on a panel earlier this year for Diversity in YA. Our MC Lana who was born in Puerto-Rico but has since relocated with her mother after their parents separation is experiencing a sense of displacement. She yearns to reconnect with her roots and also with her father who she maintains a close long distance relationship with. I've always had a soft spot for father/daughter stories since they take me back to my own and so I was hoping to see Lana's more fleshed out. Her dad seems to be someone she has a deep bond with but for the majority of the story he's M.I.A. Although his absence is explained on the page, I wished we'd seen more of him and less of what seemed to be a very tense relationship with her mom. Blazewrath is a fast paced adventure with a conspiracy at its core, if you're a fan of dragons and magical settings this is a solid read. Team Puerto-Rico is a tight knit crew we get to know as Lana interacts with them in her training. More focus however is placed on the dragons, their abilities which are developing and their personalities. I LOVED all of the dragons with a special place in my heart for Daga the youngest and easily excited of them all. I'm very curious to see where Ortiz takes this story next in Bloodbath Ring (Blazewrath Games #2) which doesn't have a release date yet but I've already added to my TBR.
---
🖤FOLLOW LAIR OF BOOKS🖤
Instagram: @LairOfBooks
Twitter: @LairOfBooks
Goodreads: LairOfBook