Diana Prince, my favorite Superhero of all time has a tag! I gave a silent YASSSSS & fist pump when I got the notification from the WONDERFUL Sarah over at The Clever Reader! Thank you Sarah, this warrior is ready! ❤ ❤ ❤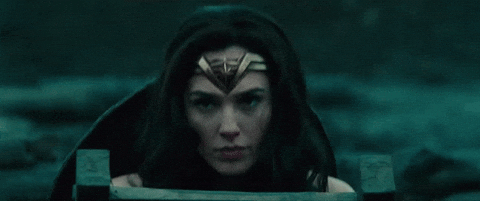 Wonder Woman: Your favorite badass female book character…
Vasya from The Bear and The Nightingale (my review) is the definition of a free spirit! she won't let anyone dictate her path in life & she knows exactly what she doesn't want. Vasya reminds me most of Brave's Merida…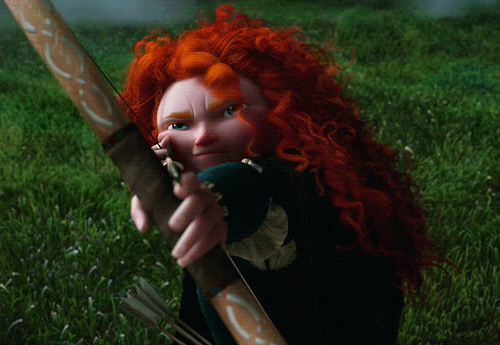 Fantasy Island: A book setting you want to escape to…
This may seem odd to some but for those who have read The Bone Witch (my review) & LOVED it…you probably fell for the LUSH beautiful world building Chupeco brought to life through the eyes of young Tea. The Bone Witch gives off Memoirs of a Geisha vibes & I'm SUPER stoked to escape to this world again with The Heart Forger...
London: A hyped book that let you down…
The Hazel Wood by Melissa Albert…this book had all the ingredients to be one of the books I'd end up loving but ultimately it just didn't work out that way. I am however hoping that the follow up Tales of the Hinterland is more up my alley since I'm guessing it will focus more on the dark fairy tales.
Steve Trevor: A book that has a beautiful cover and a great story (i.e. good personality)…
The Last Magician by Lisa Maxwell (my GUSH review). Not only is the cover STUNNING with its embossed coiled dragon, but the story takes place in NYC during the 20's which is my favorite time period in NYC History…think Gangs Of New York! The follow-up to The Last Magician will hit shelves this October, The Devil's Thief looks like it will be just as AMAZING as TLM 🙂
Lasso of Truth: A book you hated…
Hate is such a strong work & I try not to use it on the regular but I will say that I highly disliked Water for Elephants by Sara Gruen. Its been YEARS since I read this book but it still maintains the spot on my Goodreads shelves as the only 1 star read. It all came down to plain boredom cause circus stories are actually some of my FAVES! (heart eyes at The Night Circus)..
Wonder Woman's Shield: A book so sad that you need a shield…
Hands down They Both Die at the End by Adam Silvera (my review)…CONFESSION: I actually struggled to pick one of the 3 Adam Silvera books cause they all broke my heart into millions of little pieces. However, TBDATE was the only book I actually needed emotional support from my fellow blogging buddies via Twitter DM's (thanks again Krysti @ YA & Wine & yawednesdays lol)…
Ares: a villain that is scary, but you can't seem to hate them…
This was perhaps the toughest prompt for me because I tend to really dislike my villains (not counting anti-heroes) but after recently reading & becoming OBSESSED with To Kill a Kingdom (RTC), I'd have to say Lira the MC. TKAK is basically Ursula's story w/out saying as much. Deliciously dark, this book introduced me to Lira who now holds a special place in my <3! Yes she's a villain. Yes I love her. No I don't feel bad about this HAHA!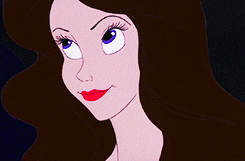 The Amazons: A book that you wish had more/better LGBT+ representation…
The Dangerous Art of Blending In by Angelo Surmelis (my review) means so much to me for personal reasons but it isn't without its flaws. The relationship between Evan & another guy on the surface seems Ok but in reality it felt like a ton of pressure being placed on the MC coming out as Gay before he was ready. There's a lot going on in this book & 13 year old Lilly would've found strength in Evan's story. Still I am thankful to have read this book if only to reflect on how far I've come in my personal journey. Evan's story is based on the authors real life experiences & so that would be something to keep in mind when thinking about picking up this read…not everyone's journey is filled with supportive people.
Justice League: What superhero book friends do you tag…
Ashley@Sociallyawkwardbookworm
I decided to tag some of my closest book blogging buddies that I know enjoy tags along with some new to me book bloggers I've discovered over the past couple of days. Friendly reminder if you're tagging other WordPress bloggers, please choose any of their posts to link back to otherwise they sadly won't get the notification telling them you've tagged them (took me a minute to figure that one out haha!) but most of all, I hope you have fun with this one <3's!