Hello Bookworms! I decided to try something new (to me) here on the blog since I always have a running list going on my phone of anticipated new releases. It helps me be more aware of what's coming out in the publishing world even though I don't particularly like or stick to TBR's. I debated this past weekend on whether this post should be quarterly or monthly and with the help of a friend decided monthly would be best. The reason being that I read across many different genres and a quarterly list would look Nanas & would probably end up missing a few titles that slip through the cracks. I'm a little late this month since I was unsure on the format but in the future these posts will go up the last week of the month in anticipation of the following months titles. January is typically a slow month in books seeing as we're gearing up to be overwhelmed with ALL the books come February and I do mean ALL the books haha! So without further ado…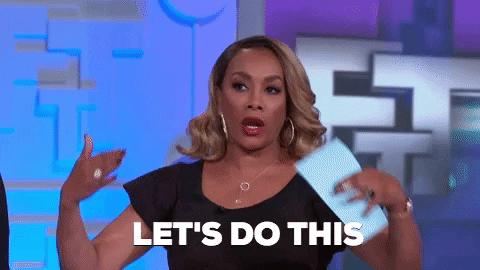 ---
YA & MIDDLE GRADE
LORE BY ALEXANDRA BRACKEN
(1/5/2021)-Putting aside the fact that this cover is STUNNING & will make anyone do a double take…this book features Athena the Goddess of wisdom, war and crafts aka my favorite of them all! as punishment for a past rebellion, nine greek Gods are forced to walk the mortal earth while being hunted by ancient bloodlines. Our MC has turned their back on said world until a wounded Athena crosses her path. This one is coming in one of my book boxes & will MOST def be a book I read in February.
ANGEL OF GREENWOOD BY RANDI PINK (1/12/2021)- Historical YA inspired by the Greenwood Massacre of 1921 in Tulsa aka Black Wall Street. We follow two teens with opposing views on how black people should handle conflict & racism. Isaiah is a follower of WEB Du Bois & believes black people should rise up and claim their place as equals. Angel is a follower of Book T Washington and believes black people should take a slow peaceful approach w/out forced conflict. Things change when a white mob storms their community destroying the town and leaving its residents displaced.
CONCRETE ROSE (THE HATE U GIVE #0) BY ANGIE THOMAS (1/12/2021)- The prequel to the The U Give, here we get the story of Maverick Carter (Starr Carter's Dad) and how he came to be a young father. For Mav, life hasn't been easy but he tries to juggle school and becoming a young dad while also making money on the streets as apart of a gang. Son of a former gang legend, Mav is left to care for his family while his mother works two jobs and his dad is in prison. He's offered a chance to leave street life behind and go straight but it proves to be much easier said than done. This is Mavericks story of becoming the man we later see in The Hate U Give. STOKED! black men as a whole are under represented in books, Mav is a fictional father I absolutely loved when I first met him on the page!
BE DAZZLED BY RYAN LA SALA (1/5/2021)- After reading and really enjoying Reverie by this author, I knew to keep an eye out for future works. Dubbed as Project Runway goes to Comic con! this a queer m/m YA Contemporary with a MC who loves creating, bedazzling, sewing, stitching, pattern making etc. when he enters a Cosplay competition in hopes of winning a sponsorship. The problem is that his ex boyfriend has also entered the competition and unresolved feelings still linger when they're partnered to work together! SIGN ME UP!
WINGS OF EBONY BY J. ELLE (1/26/2021)-A debut fantasy about a black teen from Houston Texas who witnesses the murder of her mother on her doorstep. She's then separated from her sister by her father and whisked away to an island of magic wielders, Rue is half God/half human. On the anniversary of her mom's death she wants only to return to Houston and see her sister. When she does, she finds that Evil has taken a hold of the black kids in her community and forced them into crime and violence. Rue must tap into her ancestral magic to try and save her neighborhood before the Gods burn it to the ground.
ROMAN + JEWEL BY DANA L. DAVIS (1/5/2021)-What if Romeo & Juliet got the Hamilton treatment? Yea that's about all I needed to read to know I want to to read this tbh. Our MC Jerzie wants so badly to land the lead role in what is Broadway's hottest new show featuring a diverse cast of characters and "modern twists" on the play. She ends up however, being cast as the understudy and also falling for the male lead. The problem is, the mega star who has been cast as the star lead has also set her eyes on him. DRAMA! haha!
AMARI AND THE NIGHT BROTHERS BY B.B. ALSTON (1/19/2021)- Quinton Peters who is living in low-income housing has received two full scholarship offers to Ivy League schools when he mysteriously goes missing. His 13 year old sister Amari wonders why it's not made a bigger deal. When she discovers a suitcase in Quinton's closet with an invitation for her to go to a summer tryout at the secretive Bureau of Supernatural Affairs she decides to answer. In search of answers on Quinton's disappearance, Amari discovers a world of mermaids, dwarves, yetis, magicians and a weredragon as a roommate. Mari must compete against some of the nation's wealthiest kids who've known about the supernatural world all their lives. This just sounds like it's going to a be a fun time!
---
SCI-FI & FANTASY
REMOTE CONTROL BY NNEDI OKORAFOR
(1/19/2021) –
"She's the adopted daughter of the Angel of Death. Beware of her. Mind her. Death guards her like one of its own."
An African Futurism Novella that features a MC named Fatima who has a fox companion she walks alone searching for answers on the object that fell from the sky changing her forever. STOKED to have a eGalley I'll be reading tonight!
PERSEPHONE STATION BY STINA LEICHT (1/5/2021)-Dubbed as being for fans of The Mandalorian and Cowboy Bebop will pretty much get anyones attention! a Queer Sci-Fi space opera that takes place in a backwater planet called Persephone station where a bartender named Rosie serves two types of people: Those of the criminal class and those who seek to employ them. When Angel an ex marine and head of a semi-organized crew of criminal bent on doing the honorable thing gets hired by Rosie, she sees herself up against an army. The Serrao-Orlov Corporation is a corporation set on exploiting Persephone Station until met with Angel & crew. THAT COVER & PREMISE!!! ❤
---
fiction & romance
THE PROPHETS BY ROBERT JONES JR.
(1/5/2021)- "
A singular and stunning debut novel about the forbidden union between two enslaved young men on a Deep South plantation, the refuge they find in each other, and a betrayal that threatens their existence."
I received an ALC copy from Libro.fm that I'm pretty stoked to get to just from listening to the sample audio.
THE EX TALK BY RACHEL LYNN SOLOMON (1/26/2021)- hate to love romance? seems so. Shay, a producer for her Seattle public radio realizes things have gotten pretty stale on the air and the show needs a new concept. Her newest colleague Dominic who has just attained a masters program in journalism thinks he knows all there is to know about radio. The idea is born to have exes come on the show and deliver relationship advice. Their boss decides they're PERFECT to host the show since they already despise each other. This sounds innnnneresting haha!
---
What are some of the january titles you're most looking forward to hitting the shelves? drop a comment down below & as always, happy reading <3's!
---
🖤FOLLOW LAIR OF BOOKS🖤
Instagram: @LairOfBooks
Twitter: @LairOfBooks
Goodreads: LairOfBook