It really isn't October if my favorite Halloween movie of all time isn't on TV, Hocus Pocus will forever be THE movie I associate with this month. Thank you Flavia The Bibliophile for tagging me to participate in this very witchy tag…now I know what you meant when you said this brought out the bad witch in you 😂😂😂
THE RULES 📝
There are no rules. It's YOUR blog. But it would be nice if you linked back to Never Not Reading (tag creator), and maybe the person who tagged you too. Share the love folks.
Feel free to use the GIFs used by Never Not Reading, the graphics made by Flavia the Bibliophile if you would like, both, or make and use your own visuals!
I have started a TON of new trilogies & series this past year alone, not all have I completed though lol. One trilogy I can credit with getting me into YA Fantasy is Laini Taylor's Daughter of Smoke & Bone trilogy. Laini's writing is easily some of my favorite in this genre. Book 2 in the trilogy is a bit on the slower side but the pay off is worth it all! This trilogy also includes The Night of Cake and Puppets novella which Laini Taylor & her husband Jim Di Bartolo re-released recently with illustrations. I recommend this trilogy to those who love strange & beautifully written worlds/characters.
Truly written without a chance for redemption, Levana takes the cake in my book as the most vile of all villains. Once I read Fairest: Levana's Story, I knew this character didn't have an ounce of good in her. Fairest is a novella published after the Lunar Chronicles trilogy ended however this is very much Levana's story before the events of the trilogy took place. Meyer gives us a look at the villain & how she came to be but never once did I feel sympathy for Levana. Not sure if it's just me but she is DARRRRK! 🙈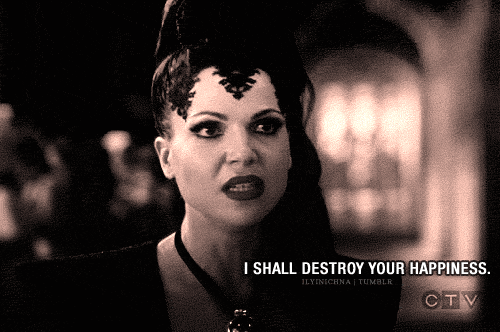 Two series came to mind for this prompt since I've found that many bookworms I've come across have either read one or the other. The first for me will always be Harry Potter by JK Rowling & the other is Percy Jackson and the Olympians by Rick Riordan. Both filled with their own kind of magic that whisks you away into lands unknown. Although I'm a die hard fan of Harry Potter, Rick Riordan continues to give his young readers more adventures in this world making sure kids keep going back 😉
Flavia & I share the same opinion for silly books, My Lady Jane & The Gentleman's Guide to Vice and Virtue immediately came to mind. However, My Lady Jane definitely takes the cake for silliest in my book. I have not laughed as hard as I did reading My Lady Jane & because of that suffered many long stares on the crowded New York City trains. The mix of humor & twist on historical fiction is so effortlessly done, I couldn't tell you which one of the 3 awesome authors wrote which parts. I am so ready for the sequel! have you seen the cover to My Plain Jane (The Lady Janies #2)?!?! isn't it STUNNING?!?!? 😍😍😍
I hate to put this book here because I REALLY enjoyed it! but I'm very much aware that I fall in the minority with this one 😂 The Love Interest by Cale Dietrich (my review) is a satire on all the well known YA tropes we all have a love/hate relationship with. It reminded me a ton of one of my fave modern rom-coms This Means War with Reese Witherspoon. Many bookworms felt that there was no depth to the characters which I thought was purposefully done by the author. This book didn't take itself seriously & provided me with many bursts of laughter 😂😂😂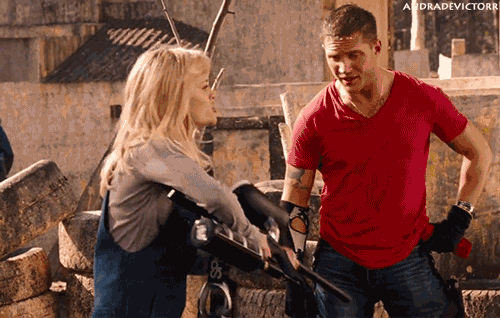 Julia in You're Welcome, Universe by Whitney Gardner  is unapologetically honest & for this alone has secured a safe place in my ❤️ This character is confident even when she may not feel that way on the inside. Most of the time she is speaking her mind through sign language & won't shy away from giving her two cents when asked. I appreciated Julia's raw & straight forward personality because we don't see a lot of that in YA contemporaries.
I didn't think I had a series for this prompt but a quick trip to Goodreads brought back all of the memories I had with The House of Night series by P.C. Cast 😩I had to DNF the series 5 books in because of the writing. I read 5 books which says I enjoyed it enough to continue but I struggled with the massive amount of grammatical errors. I am no member of the grammar police, I'm far from perfect but when it becomes a task to get through a sentence I'd say that it's a problem. I believe the series currently has 12 books out & I just hope the editing improved for the sake of the loyal fanbase.
I've got NOTHING folks! 😂 So I cheated a bit…since I couldn't think of a bookish character I'm going with one from the Marvel Netflix series Iron Fist…Danny Rand really worked my last nerve with his role as a dumb naive superhero. Not sure if this was intentional but it persisted throughout the rest of the show with ZERO character growth. I've heard from friends who've read the comics that this is just how he's always been portrayed & that sucks cuz I loved all of the other characters in this show.
It may be too soon to wish for this but a part of me just doesn't want to accept that this is over 😩 but as a fan of this du-ology, how could I not? Specifically for the group of hackers introduced that serve as kind of "Over watch" for Kate & who go by the name of The Wardens. I NEED more of these characters, I still think of them & what crime they've been fighting since last I saw them 💭
I almost went with The Love Interest by Cale Dietrich again but another more recent read came to mind & it HURTS my soul to put it in here! 😩I recently had the opportunity to read & review Beasts Made of Night by Tochi Onyebuchi which I really enjoyed. That being said, early reviews put me once again in the minority but this time I'm not sure why. My review will go live later this week in time for its October 31st release date & so I'll save my thoughts for that post. All I will say is that this was a 4 star read for me & I'm very interested in seeing more from this author 😄
Another prompt that had me scratching my head (these questions weren't easy bookworms! 😂) but similar to Flavia, Mr. Kristoff came through. For me however it's The Illuminae Files by Jay Kristoff since I have not yet read Nevernight. Illuminae as many of you have probably heard or seen, isn't written in the traditional style. Told via chatroom scripts & Files, this book feels very much ahead of its time which I guess is the point since it takes place in the future aboard a space ship 😂 Now that I know Nevernight also has a similar feel I am even more eager to get to it 🙌🏼
Although I haven't read Simon Vs. the Homo Sapiens Agenda, I did get to meet Simon briefly when he walked right into the middle of The Upside of Unrequited by Becky Albertalli  & it most definitely accomplished what it set out to do, I am still thinking Who is this Simon guy? no worries, I will be reading Simon Vs. the Homo sapiens Agenda before the movie release March 2018 😉
---
I had a ton of fun with this tag, those who've been around my blog for a while know by now that I'm not the type of bookworm to hate on a book harshly but rather give it a fair trial 😂 I'm a very honest reviewer & can also be very selective with the books I request to read so I don't have too many disappointments. That being said, it's always good to go back & see why certain books/authors didn't work for you💜
If I didn't tag you down below but you'd like to take a go at it, please do & share your links down below. If I did tag you but you're not up for it that's ok too 😉
I Tag 🙋🏻
Shanah @Bionic Book Worm
Beth @ ReadingEveryNight
Gretchen @ChicNerdReads
Kristin @KristinKravesBooks
Avalinah @AvalinahsBooks
---
FOLLOW LAIR OF BOOKS ON…
Instagram: @LairOfBooks
Twitter: @LairOfBooks
Goodreads: LairOfBook