Top Ten Tuesday was created by The Broke and the Bookish in June of 2010 and was moved to That Artsy Reader Girl in January of 2018. It was born of a love of lists, a love of books, and a desire to bring bookish friends together. This weeks topic is the top 10 books on your Fall 2018 TBR. I'm actually happy this is the topic because it made me put pen to paper and outline the books I've been meaning to get to but for one reason or another, haven't. These also happen to be books I ABSOLUTELY feel in my core, will be 5 star reads. I may be wrong but given how some of my blogging buddies have spoken about these books, I have a feeling I'm in for a treat so let's do this!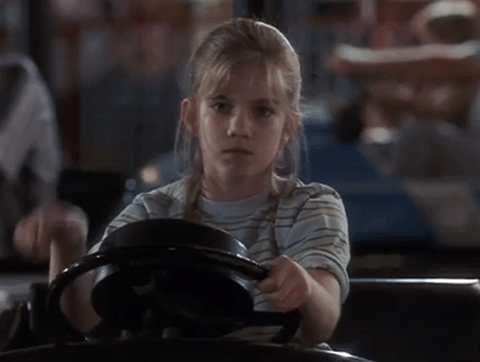 *These are in no particular order*
September 18th: Books On My Fall 2018 TBR
The Long Way to a Small Angry Planet by Becky Chambers – This book has shamefully been sitting on my shelf collecting dust for far too long! Having discovered it on Booktube YEARS ago & hearing all of the GUSH reviews, I just knew the Sci-Fi lover in me would appreciate this title. Diverse Character driven books will always be a MUST read for me
Strange the Dreamer by Laini Taylor– Why do I feel like I already know the characters in this book on a personal level? I can't wait to meet Lazlo on the page though haha! Laini is one of my top 3 fave authors of all time, she holds the #1 spot. This means that I get excited when book news makes its rounds but I also strangely cannot bring myself to read the book. Laini's books are the only books to give me hangovers and everything else that follows it typically suffers a bit SMH. I own a copy of Muse of Nightmares though so a binge session is coming later this month 😉
Sleeping Giants (Themis Files #1) by Sylvain Neuvel – Hi! Hello! My name is Lilly & I cannot resist Sci-fi books written in mixed media format ever since the Illuminae Files. This is another book I've owned for too long but now that the other books in this series are out I really have no excuse not to get to. Also, I hear the audiobooks are A+ in performance
The Poppy War by R.F. Kuang – Now this one has quite the buzz behind it & from what I've heard it's well deserved. An Asian inspired Fantasy, magic, and a military school?!? why I haven't read this is BEYOND me since it seems to check off all my boxes for a MUST read
CIRCE by Madeline Miller – Greek Mythology has always managed to reign in my attention for as long as I can remember. I was that kid reading The Iliad and the Odyssey in 7th grade who had to read ahead of the required reading chapters in class smh. Prioritizing this one above all others for October.
City Of Brass (The Daevabad Trilogy #1) by S.A. Chakraborty – This book just spews magic right from the very cover. I feel it in my core that this will be a 5 star read. "an imaginative alchemy of The Golem and the Jinni, The Grace of Kings, and One Thousand and One Nights, in which the future of a magical Middle Eastern kingdom rests in the hands of a clever and defiant young con artist with miraculous healing gifts" —Yea hard to pass up with this blurb
Fruits Basket (Volume 1) by Natsuki Takaya – I actually read the first 40 pages to Fruits Basket while waiting in B&N for a appointment. Engrossed in what I read, I'm not sure why I never returned to buy a copy but that has since been remedied & I'm ready to dive back in. Basically this one is about a girl who is orphaned & she decides to set up a tent to live in but it's on a wealthy clans family. This family has a bit of a secret, when embraced by the opposite sex, they turn into the animals of the Chinese Zodiac. HELLA intrigued!
Vicious (Villains #1) by V.E. Schwab – Ok, so this one is about college buddies turned arch-nemeses with Supernatural abilities in the mix as well. This is another book where I feel as If I know the characters, Victor & Eli! I'll see you in the pages! also it's Schwab so I couldn't help myself and totes ordered myself the exclusive Owlcrate edition for Vengeful *yupppp I never said I don't have a problem* 
The Diviners by Libba Bray – I've been counting down the days till October to read this book. Not only is it hella diverse but it takes place in the 20's which is my favorite time period in history. I have both the physical and audiobook copy & will most likely read them in both formats at the same time. It's a chunker of a book so it'll be nice to listen to when I cant read at work, also I've heard Libba Bray narrates & SLAYYYYYS the performance for each character
Lady Midnight (The Dark Artifices #1) by Cassandra Clare- Last but NEVER least is this beauty of a book! Last time I was in this world was probably last year when I read Tales of the Shadowhunter Academy & miss it something bad! I will be buddy reading LM with Melanie from Meltotheany who is currently reading all of the TMI & TID books, giving me all of the feels reliving my reading experience with some of my favorite fictional characters of all time!
---
Hello Bookworms! this week I went with books from my backlist cause they're the ones that haunt me the MOST! Which books on your Fall TBR are you looking forward to? If you've read any of the books I've mentioned, feel free to offer up some words of encouragement for your favorites 😉
---
FOLLOW LAIR OF BOOKS ON…
Instagram: @LairOfBooks
Twitter: @LairOfBooks
Goodreads: LairOfBook