I was tagged to do the 20 Questions Book Tag by the amazing Melanie over at Meltotheany *whispers* follow Mel she really is amazing <3's
I thought I was going to bust out this tag real quick earlier today while working & then I realized these ummm questions…required some thinking on my behalf. If you follow me on Instagram, you may have seen my IG story where I'm an emotional mess after finishing Obisido & couldn't process a single thought other than what now Jay & Amy? but on to the…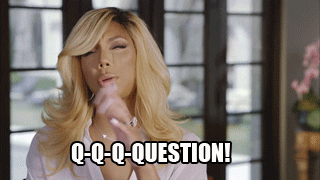 1. How many books is too many books in a book series?
I used to think this was a toughie cause the selfish reader in me just doesn't want to let go of some of fave series. Now, I really do wish some of them would just STOOOOOP in the name of sweet mercy! I'd say no more than 5 & even that might be too generous for some.
2. How do you feel about cliffhangers?
cruel cruel techniques used by writers to keep us shamelessly crawling back for more! It honestly sucks a bit more now tbh because for those that I've had the blessing of reading in advance, the wait is torture (I'm looking at you The Cruel Prince smh)

3. Hardback or paperback?
I've always preferred hardback & will still buy all of my faves in hardback however…my wrists just aint the same! baha! maybe it's all the book lifting I've done throughout the years but I just can't do it smh! I carried Obsidio this entire week & was so close to getting some Ace bandages *flair for the dramatic*
4. Favorite book?
This question legit feels as if I were being asked which of my tiny humans is my favorite…I mean if I had to…just kidding! Ok so If I had to choose a favorite book, it would always be Harry Potter and the Goblet of Fire. When I think of Harry Potter, the Triwizard tournament is one of the first things that springs to mind. It was also very festive & brought Hogwarts to life both on the page & the big screen. Also, THAT scene with Hermione confronting a clueless Ron…💔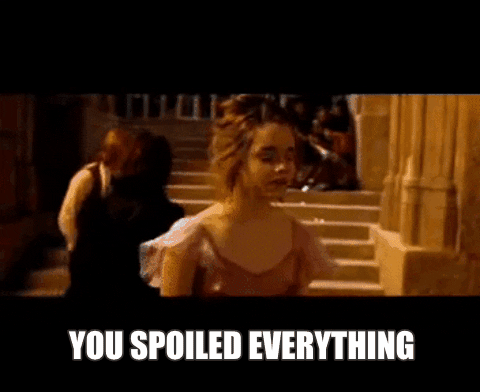 5. Least favorite book?
Like Water for Elephants *Lé sigh* 😌
6. Love triangles, yes or no?
to date I've only come across a couple that I enjoyed. I'd say yes cause those that I read were some of the BEST ships EVER!
7. The most recent book you just couldn't finish?
I almost DNF'd The Hazel Wood by Melissa Albert after nodding off in the tub 4 times at different hours of the day 😂 but I'm glad I stuck with it cause the last 20% really did grab my attention for the next book 🤞🏼
8. A book you're currently reading?
Ok so as I mentioned when I 1st started this tag (see the very top), early this morning (on the elevator up to work) I finished Obsidio (Illuminae Files #3) and I'm still NOT ok & don't think I ever will be w/out this crew in my life 😭 but the show must go on & the arc pile is threatening to crush me so *drum rollllll* I am set to start reading (if I'm not too busy swallowing my Obsidio tears)  Ace of Shades by Amanda Foody (The Shadow Game #1)😉
9. Last book you recommended to someone?
I recently recommended Children of Blood and Bone by Tomi Adeyemi (my review here) to my BFF on a trip to Barnes & Noble. The plan is to get him to read it before the movie so that we can watch & compare the two 💙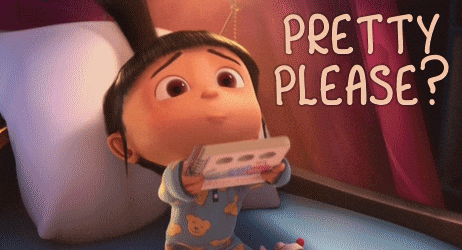 10. Oldest book you've read? (Publication date)
had to pull up Ol' Goodreads & at first I thought it was Tolstoy's Anna Karenina but it seems that Mel & have yet another thing in common 😂 The Illiad & The Odyssey are also my oldest (favored) read books 💜
11. Newest book you've read? (Publication date)
OBSIDIO 🖤🖤🖤 is the most recently published book I've read & it was worth all of the stars in all of the galaxies
12. Favorite author?
I have 3 that I can't choose between, whatever they write I am reading! Adam Silvera, Leigh Bardugo, and Laini Taylor. Jay Kristoff is quickly claiming the #4 spot in my 💜
13. Buying books or borrowing books?
Buying. My local library is just for show they have but a few shelves with books & all others must be requested from the city. As for borrowing from friends it isn't really something I'd feel comfortable with unless it's one of my BFF's then it's a possibility haha!
14. A book you dislike that everyone else seem to love?
I don't think I've read a book that fits this description but The Hazel Wood by Melissa Albert was definitely one that many of my bookworm buddies were split down the middle for…I just wasn't a fan 👀
15. Bookmarks or dog-ears?
Bookmarks all the way! the more the merrier 🤗 as a matter of fact I am currently looking for some Obsidio/Illuminae Files bookmarks, please help & leave some shop reccomendations in the comment section down below 💜
16. A book you can always reread?
I'm tempted to just copy & paste Mel's answer cause well it is Goblet of Fire you know! but my other choice would be The Bear and the Nightingale by Katherine Arden (my review) for its atmospheric vibes & magical powers of teleportation. Opening a page in that book is like stepping into another land 💜
17. Can you read while hearing music?
Instrumentals are what I pull up on Spotify unless the author has a set playlist which is the first thing I search for when starting a new read. Life in NYC means public transportation for most of us which means…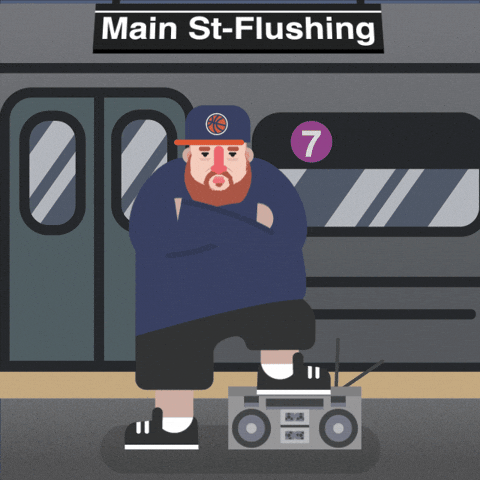 18. One POV or multiple POV's? (POV's = Point of views)
Books with multiple POV's tend to be my faves just cause I enjoy getting to know the characters better this way. It's like getting a free pass to be in someones head…creepy I know smh but I enjoy these 🤷🏻‍♀️
19. Do you read a book in one sitting or over multiple days?
Multiple days, it's rare that I read a book in one sitting but it has happened. Books with a train wreck I just can't find it in me to tear my eyes away from Orrrrr a New Adult that sinks its teeth into me 💜
20. A book you've read because of the cover?
Illuminae by Jay Kristoff and Amie Kaufman 
Not only are they STUNNING on the outside, without their dust jackets they're actually great ice breakers hehe! sometimes they also invite unwanted attention from chatty strap hangers on the train but can you really blame them?!? If I saw this book naked, I'd be breaking my neck too bahhha! smh…
 Who do you tag?
Ashley @ Socially Awkward Bookworm.
Danielle @ Books, Vertigo & Tea
Amy @ A Court Of Crowns and Quills
Kelly @ Just Another Book in the Wall
This was a fun tag & a great way to share some of my bookish secrets with you all (Thanks Mel!). I invite everyone who is interested to take a stab at it 😉

also, friendly reminder when tagging a fellow blogger, choose one of their posts to link back to so that they get a ping aka notification letting them know you tagged them or were tagged by them <3's
---
FOLLOW LAIR OF BOOKS ON…
Instagram: @LairOfBooks
Twitter: @LairOfBooks
Goodreads: LairOfBook