Title: MY PLAIN JANE (THE LADY JANIES #2)
Author: Cynthia Hand, Jodi Meadows, and Brodi Ashton
Pub. Date: June 26th. 2018
Genre: YA HISTORICAL FICTION/PARANORMAL/HUMOR
Publisher: HarperTeen
Pages: 464
GOODREADS | BARNES & NOBLE | AMAZON | TARGET (EXCLUSIVE BONUS CHAPTER)
You may think you know the story. After a miserable childhood, penniless orphan Jane Eyre embarks on a new life as a governess at Thornfield Hall. There, she meets one dark, brooding Mr. Rochester. Despite their significant age gap (!) and his uneven temper (!!), they fall in love—and, Reader, she marries him. (!!!)
Or does she?
Prepare for an adventure of Gothic proportions, in which all is not as it seems, a certain gentleman is hiding more than skeletons in his closets, and one orphan Jane Eyre, aspiring author Charlotte Brontë, and supernatural investigator Alexander Blackwood are about to be drawn together on the most epic ghost hunt this side of Wuthering Heights.
When I first read My Lady Jane last year, I giggled and snorted in the most random crowded places with absolutely NO regret! I still vividly remember how much fun I had reading that book & so when I heard My Plain Jane was on its way, I legit couldn't contain my excitement! luckily for me, there are some AMAZING humans in this world and I was able to read an arc copy early on (thank you Sarah!). What I wasn't expecting was to love it so much I didn't want it to end! My Plain Jane shares many similarities with its predecessor except, it's not a continuation in a series and can be read as a stand-alone (I still urge you to read My Lady Jane lest you miss out on all the laughs 😉). Humor infused with a paranormal twist, this is one Jane Eyre re-telling I could not put down! The Lady Janies quite literally took two of my favorites & meshed them together: 1. a love for all things Gothic Victorian and 2. Ghostbusters 😱😱😱 WHAT?!?! YES!!! These books are fun & best of all…they don't take themselves too seriously allowing the reader to suspend disbelief and just enjoy the silliness of it all. The writing is once again seamless, The Lady Janies are these 3 wonderful authors who must share the same sense of humor. I'm convinced when I am reading that it's only 1 author but in all reality I can't tell where one starts and the other ends. This is to say, it has an organic flow and makes for such an enjoyable reading experience with unexpected laughs along the way.
💙Fan Made Book Trailer (and all other MPJ graphics here) by the Wonderful Sarah over at the YABOOKTRAVELER💙
Jane is an orphan who has the ability to see & speak to ghosts, she also enjoys painting and looks forward to a stress free life as a governess one day. The day comes sooner than she thought and Jane ends up in Thornfield Hall working for Mr. Rochester who has a pension for brooding. All the while, Jane has left the orphanage in the midst of a murder investigation. A Mr. Brocklehurst has been killed and his ghost is lingering behind in hopes of finding his killer. When the orphanage calls upon the services of the Society for the Relocation of Wayward Spirits, Alexander Blackwell shows up and crosses paths with Jane right before her departure to Thornfield Hall. He quickly makes out Jane for having Seer abilities and offers her employment in the agency. Jane turns down his offer choosing the more "practical" route of governess. Jane's best friend Charlotte Brontë is also an orphan at the same orphanage. As an aspiring writer, she would love nothing more than her BFF to take up the mantle as paranormal detective. Charlotte finds Jane's life to be MOST fascinating! and even has a little notebook where she writes stories inspired by Jane. Polar opposites, the friendship between Jane & Charlotte are serious #FRIENDGOALS 💓
This book was filled with ghosts, witty banter, social commentary, feminist empowerment, and so much more! If I had to pick a favorite character, I'd have to go with Charlotte who truly embodied the feminist movement. There is no telling Charlotte what she can or cannot do. Strategic, intelligent, and resourceful are just some of the words that describe this beloved character. The romance she gets caught up with is hella swoooooon worthy! When I realized this was a full on ghost busting story, my heart skipped beats! This book left me happy with a smile from ear to ear, the ending was PERFECTION!💙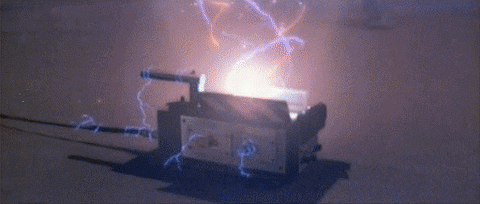 We're the authors of the young adult novels, MY LADY JANE, and MY PLAIN JANE, which is coming in June 2018. Our group is made up of Brodi Ashton (New York Times bestselling author of the EVERNEATH series and DIPLOMATIC IMMUNITY), Cynthia Hand (New York Times bestselling author of the UNEARTHLY series, THE LAST TIME WE SAY GOODBYE, THE AFTERLIFE OF HOLLY CHASE, and THE HOW AND THE WHY), and Jodi Meadows (New York Times bestselling author of the INCARNATE trilogy, the ORPHAN QUEEN duology, and the FALLEN ISLES trilogy). Between the three of us we've written nineteen novels, a bunch of novellas, a handful of short stories, and a couple of really bad poems, but we have the most fun working on our books together. We're friends. We're writers. We're fixing history by rewriting one sad story at a time.
💙 Win a signed copy of My Plain Jane by Cynthia Hand, Brodi Ashton and Jodi Meadows. Open US only.
💙 Photo Challenge & Giveaway!
Share a photo or selfie with your copy of My Plain Jane and you could win a custom designed book sleeve, made by Second Hand Pages, a custom Jane Eyre candle from Canterbury Road Co, Jane Eyre (Barnes and Noble Collectible Edition), the Blu-Ray DVD of Jane Eyre, and a My Plain Jane Bookmark! For the photo, you can use your copy, a friends or one from the library. Use the hashtag #MyPlainJaneGiveaway to enter. Open to US only. Ends Sunday, July 8th.
Week 1
June 27 –
YA Wednesdays
– Jane's Playlist
June 28 –
Novel Novice
– Styled by Books
June 30 –
A Backwards Story
– Leaking Top Secret Dossier Files of Current ( Royal ) Society for the Relocation of Wayward Spirits Members
Week 2
July 2 –
Bookcrushin'
– Supernatural Meets Jane Eyre – Tips for the Reluctant Ghost Hunter
July 3 –
The Reader and the Chef
– Guide to eating á la My Plain Jane (Bookish Menu) + Bookstagram Post
July 5 –
Booknerd Addict
– Review + Bookstagram Post
---
Happy Friday Bookworms! Thank you so much for stopping by today, It's been such a pleasure participating in the #MYPLAINJANE tour 💙 The 1st week alone has seen AMAZING news with My Plain Jane hitting the TOP 10 Bestsellers List! If you haven't yet, check out the bloggers above who've come up with some of the most unique, fun, and creative blog posts to ever hit the net! Have you read My Plain Jane?!?! Plan to? let me know in the comments down below & best of luck to those who've entered the amazing Giveaway 🤞🏼🤞🏼🤞🏼
---
FOLLOW LAIR OF BOOKS ON…
Instagram: @LairOfBooks
Twitter: @LairOfBooks
Goodreads: LairOfBook