Fall is absolutely in the air, it's been a long time since I've braved posting a TBR here simply because the past 2 years have been mood reading heavy. Unintentionally this TBR is giving off major fall vibes & I am here LIVING for it! although I've found a new love for Summer, the Fall season will always be my one true love. It's when I do the most reading, rock the cute hoodies, and drink all the seasonal drinks…I'm looking at you Starbucks Irish Cream Cold Brew 😉
By the time this post goes live I'll be in the process of reading 2 or maybe 3 of these titles, one is definitely an audiobook. All of the titles listed below are eGalleys/ARCS/ALCS I am very thankful to have received & will be trying to review within this month. If I manage to make my way through these, I have a few add-ons to choose from but ummm…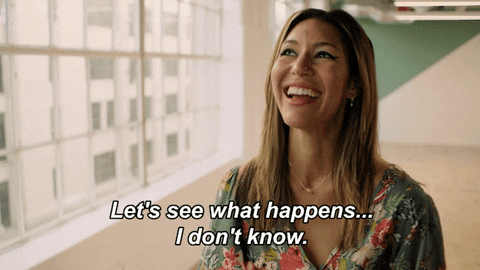 ---
Crazy Stupid Bromance (Bromance Book Club #3) by Lyssa Kay Adams-Lyssa Kay Adams can continue writing in this world & I will buy all of her books. Here we follow Noah Logan the unofficial Bromance Book Club member who is a tech savvy nerd/hacker. As with all of these books there's a guy who is in need of better understanding the female love interest. I'm only 15% into this book & already it's getting hard to stop reading so fast. I love that we follow the important themes discussed in the previous book with sexual harassment at the work front. The men are still hard at work shedding toxic masculinity seen first hand at the very start when we learn that Liv (previous female love interest) has entrusted all wedding arrangements to her fiancé Braden Mack. Braden has gathered his book club to make paper carnations & GAH! I LOVE these characters so friggin much!
Horrid by Katrina Leno-In the spirit of continuing to read Horror, this could not have come at a better time. Set during the Autumns season we see a girl whose father has passed away & with her mom returns to her home town. Creepy vibes in this house where there's a "storage"room that runs out to be a little girls bedroom. Our MC also faces bullying in this town & from what I can gather, this may come down to grieving & mental illness or something actually dark & secret. I'm intrigued but will definitely be reading this with the lights on & no my Kindle back light won't cut it 🙂
Fable (Fable #1) by Adrienne Young-Pirates are my drug of choice but give me female pirates & now I don't know how to act. I LOVED Adrienne Young's Sky in the Deep & jumped at the chance of reading this on Netgalley. After losing her mother to the Sea, our MC is left to be raised by her father who in turn abandons her. Left alone to fend for herself, she sets out to make her way back to her father to convince him that she is worthy of being a member of his crew. What she doesn't know is that during the time she was away from him, he's picked up quite the rivals in his trade business. No one is to be trusted & nothing is as it seems…
A Deadly Education (Scholomance # 1) by Naomi Novak-I am about 15% into this book & I in NO way am here to support she who shall NOT be named. However, this book really does feel like the Slytherin story I never got. This I guess in many ways is Dark Academia with a MC who to many will come across as unlikeable. I happen to LOVE this type of character, her inner monologue has me wicked chuckling smh. She has all this dark power within her & can cast some powerful spells but doing that would bring about destruction. While others are working simpler spells to make life easier, she can't summon anything basic. In many ways she comes across as a Bitter Betty but I can't help LOVING her!
When No One is Watching by Alyssa Cole-Thought this was just a thriller but early reviewers are saying this leans more towards Horror. This is the year where I've started to take an interest in horror so I'm here for it! I've already started the audiobook via Libro.fm (my referral code) & the narration is A+! set in Brooklyn we meet a MC who is in the midst of watching her neighborhood go through the changes imposed by gentrification or is it? did the neighbors really relocate to the suburbs? I hear our MC may be a bit of an unreliable character & I love me a paranoid MC! here for it!
Kingdom Of The Wicked (Kingdom Of The Wicked #1) by Kerri Maniscalco-My! My! MY! I have yet to read a Kerri Maniscalco but this author has remained intriguing AF to me. Happy to satisfy my curiosity with this tale of twins, one Is gruesomely murdered & the other is left to find her murderer and avenge her death. Somehow, she gets thrown into meeting one of the Princes of Hell who is in charge of investigating the deaths of numerous women?!? Dark Romance?! HELL YES!
Legendborn (Legendborn #1) by Tracy Deonn– Southern Black Girl Magic? sign me up! Queer characters & secret societies within a school setting? with magical weapons? HIGH hopes! early reviews are all leaning towards this being a potential 5 star *fingers crossed*
Wayward Witch (Brooklyn Brujas #3) by Zoraida Córdova– The 3rd book in the Brooklyn Brujas trilogy & we finally get Rose Mortiz as the main POV! the littlest sister who is a rebel at heart, I'm beyond stoked! won't go into deets cause spoilers but this is such a awesome Latinx trilogy to get into filled with magic and adventure.
---
🖤FOLLOW LAIR OF BOOKS🖤
Instagram: @LairOfBooks
Twitter: @LairOfBooks
Goodreads: LairOfBook