Top Ten Tuesday was created by The Broke and the Bookish in June of 2010 and was moved to That Artsy Reader Girl in January of 2018. It was born of a love of lists, a love of books, and a desire to bring bookish friends together. This weeks topic was a walk in the park cause I'm sure a lot of us have already started compiling & organizing our Goodreads shelves with 2020 titles. This will be the first year my list includes multiple genres & that's because YA hasn't been my primary focus. I still consume a fair amount of YA Fantasy however in an effort to continue reading what brings me joy in the new year, this list will be a mixed bag 😉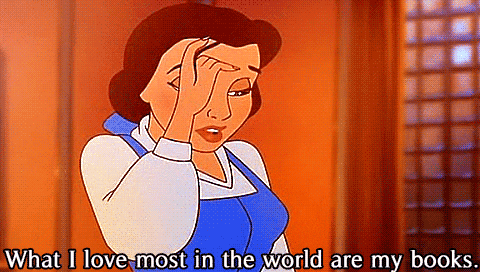 P.S. I sure did throw in 2 additional titles cause I just couldn't stick to 10 #noregrets
---
The Girl and the Stars (Book of the Ice #1) by Mark Lawrence 
Releasing on 4/30/2020 is the next adult Fantasy series by the King himself Mark Lawrence! That cover is EVERYTHING! Mark Lawrence is one of my auto-buy authors. I don't need to know much about the book & prefer to go in on good faith. I read just the one line on Goodreads that gave me all the chills & solidified its place on this list…
"In the ice, east of the Black Rock, there is a hole into which broken children are thrown."
House of Earth and Blood (Crescent City #1) by Sarah J. Maas
Releasing on 3/3/2020 is Sara J. Maas 1st Adult Fantasy & for those of us who've read Maas YA Fantasy, the anticipation is pretty HIGH!
The story of half-Fae and half-human Bryce Quinlan as she seeks revenge in a contemporary fantasy world of magic, danger, and searing romance.
This one can go either way, Maas can either really kill it in Urban Fantasy or leave much to be desired. Either way, I will be picking up a copy to see for myself.
Wild at Heart (Wild #2) by K.A. Tucker
More Calla & Jonah?!? ummm YES PLEASE! 3/3/2020 is going to be one EPIC release day <3's!  The Simple Wild (my spoiler free review) was one of my TOP favorite reads in 2019. I've been a K.A. Tucker fan for the past 4 years & there hasn't been anything she's written I haven't enjoyed. Take me back to Alaska & I will unplug myself from reality for these 400 pages 😉
You Had Me at Hola by Alexis Daria 
I came from a generation where little girls watched telenovelas with grandma & it was perfectly normal haha! I myself have some really fond memories in fact of watching Spanish stories with G'ma & so seeing this cover stopped me dead in my tracks. "Perfect for fans of Jane the Virgin & The Kiss Quotient" this Own Voices Contemporary Romance is exactly what I would LOVE to see more of in the bookish world *fingers crossed* this book will hit shelves on 7/7/2020.
The Last Train to Key West by Chanel Cleeton 
6/16/2020 We head over to Fictional Key West to follow the lives of three women in the aftermath of a powerful hurricane. Set in the 1930's this is one historical fiction stemming from the Cuban Revolution I am eager to read. I have copies of Next Year in Havana & When We Left Cuba  I still haven't read but are at the VERY top of my TBR for 2020.
Mexican Gothic by Silvia Moreno-Garcia
"He is trying to poison me. You must come for me, Noemí. You have to save me.
After receiving a frantic letter from her newly-wed cousin begging for someone to save her from a mysterious doom, Noemí Taboada heads to High Place, a distant house in the Mexican countryside. She's not sure what she will find — her cousin's husband, a handsome Englishman, is a stranger, and Noemí knows little about the region."
Ok so everything about this author screams READ ME! & I've collected a couple of their books but I think I've allowed myself to be creeped out into thinking the writing might be too scary. Whelp! I simply can't pass this one up with THAT cover! Set in Mexico, this MC doesn't exactly scream rescuer material & yet I'm so down to see the type of amateur sleuthing sure to ensue in this Mexican countryside house. Still…this one does creep me out a smidge & I will be reading during the day.
The Gilded Ones (Deathless #1) by Namina Forna 
"The start of a bold and immersive West African-inspired, feminist fantasy series for fans of Children of Blood and Bone and Black Panther. In this world, girls are outcasts by blood and warriors by choice."
Releasing on 5/26/2020, The Gilded Ones looks absolutely promising! This one features a female army all of which have powers like our MC training to defeat the empires biggest threat but nothing & no one is as they seem. Super curious seeing as I'm a HUGE fan of both Children of Blood and Bone & Black Panther to which this new series has been compared.
The City We Became by N.K Jemisin 
Five New Yorkers must come together in order to defend their city in the first book of a stunning new series by Hugo award-winning and NYT bestselling author N. K. Jemisin.
Every city has a soul. Some are as ancient as myths, and others are as new and destructive as children. New York City? She's got five.
But every city also has a dark side. A roiling, ancient evil stirs beneath the earth, threatening to destroy the city and her five protectors unless they can come together and stop it once and for all.
This fellow New Yorker CANNOT wait for 3/26/2020! N.K. Jemisin is yet another author I am prioritizing this year.
All the Stars and Teeth by Adalyn Grace
Mermaids and Pirates! oh my! legit two of my very favorite fictional beings. I know a few close friends have already reviewed their copies (I'll be reading mine this month) & are giving it HIGH praise. After getting a taste of a underwater kingdom in Holly Blacks The Folk of the Air trilogy, I was left wanting more. I'm hoping this is the start of a new expansive underwater YA Fantasy, either way 4/4/2020 we take to the treacherous waters!
Undercover Bromance (Bromance Book Club #2) by Lyssa Kay Adams
The Bromance Book Club was a 2019 favorite for me & now we get more as we follow Braden mack & Liv Papandreas. This time around the club is not reading a regency romance, instead they'll be reading a romantic suspense novel that ties in with this couples story. STOKED! I was blessed by the Book Gods with an early copy before its 3/10/2020 release date.
INCENDIARY (Hollow crown #1) by Zoraida Cordova 
Zoraida Cordova is quickly becoming a favorite auto-buy author, she won me over with her Brooklyn Burjas series & now this cover has blown me away! this one follows a female MC who has the power to steal memories which set the King upon her & her people. Now a rebel, our MC is helping others escape the Kingdom. When her love interest gets captured she has to maintain control of her need for vengeance while she infiltrates the Kingdom. I'm ready for 4/28/2020! *Heart Eyes* 
Clap When You Land by Elizabeth Acevedo 
Elizabeth Acevedo stole my heart with her raw narratives! This is one I CANNOT wait to get my hands on, 5/14/2020 cannot come soon enough. This time we follow two teens girls brought together by grief. One lives in the Dominican Republic & the other in NYC when they find out their father has passed away (ooooF! this will be triggering for me but if anyone can handle this with sensitivity it's Acevedo) & that they're sisters! Dual narrative POV's, I'm pretty sure I'll also be getting the audiobook to accompany my physical copy cause if ya didn't know, Elizabeth Acevedo narrates her own books & she's AMAZING! *STOKED*
---
🖤FOLLOW LAIR OF BOOKS🖤
Instagram: @LairOfBooks
Twitter: @LairOfBooks
Goodreads: LairOfBook