WWW Wednesday is a meme hosted by Sam @ Taking On a World of Words and to participate all you have to do is answer the three W's listed below. Once you've posted your WWW, drop a link to your post in Sam's comments <3's!
The questions:
1. What are you currently reading?
2. What did you recently finish reading?
3. What do you think you'll read next?
January has been very good to me & I'm really hoping this streak continues. Hot off the heels from #Smutathon I've already started to tackle my ARC spreadsheet while still picking books off my back-list (2020 Resolution). The ONLY real challenge to my reading time has been Netflix, Lé struggle! I walked away from a recent friends dinner with a small list of recommendations & I now live, breathe, speak Schitt's Creek SMH…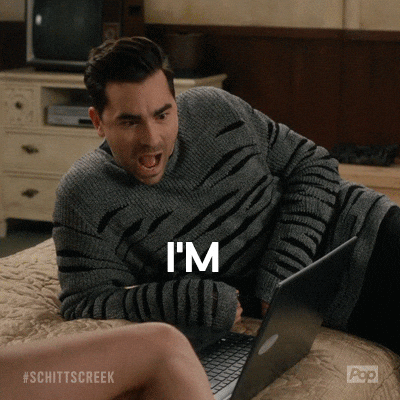 "All's fair in love and cheese ― that is, until Pepper and Jack's spat turns into a viral Twitter war. Little do they know, while they're publicly duking it out with snarky memes and retweet battles, they're also falling for each other in real life ― on an anonymous chat app Jack built." – Goodreads
This was just about all I had to read before requesting it on Edelweiss. I read 25% of this book today & had to pry myself away from my Kindle. It's witty & addictive, I LOVE jumping into this story when I have time to cuddle up with it. Otherwise I TRULY struggle putting it down. EARLY PREDICTION: This may be 5 star worthy *fingers crossed*
Defeated, crushed, and driven almost to extinction, the remnants of the human race are trapped on a planet that is constantly attacked by mysterious alien starfighters. Spensa, a teenage girl living among them, longs to be a pilot. When she discovers the wreckage of an ancient ship, she realizes this dream might be possible—assuming she can repair the ship, navigate flight school, and (perhaps most importantly) persuade the strange machine to help her. Because this ship, uniquely, appears to have a soul. -Goodreads
I'm about 20% into Skyward & have already grown fond of Spensa who is fierce & ambitious. When I picked this one up I had no idea this featured a close father/daughter relationship which I'm ALWAYS in search of in my books. Sanderson also happens to be one of the very few male authors who in my opinion writes female characters well. EARLY PREDICTION: This will probably be my first 5 star YA/Sci-Fi of the year *fingers crossed*
This past weekend I finished reading Beautiful Dreamer by Melissa Brayden (Smutathon Wrap-up), a F/F Romance set in a beach side town I'd HIGHLY recommend to anyone who'd listen *heart eyes*  I have a full review coming over the next few days & plans to make my way through Brayden's backlist. Beautiful Dreamer is a small town romance with a cast of colorful characters you can't help but get invested in 😉
Summer, 1518. A strange sickness sweeps through Strasbourg: women dance in the streets, some until they fall down dead. As rumors of witchcraft spread, suspicion turns toward Lavinia and her family, and Lavinia may have to do the unimaginable to save herself and everyone she loves.
Five centuries later, a pair of red shoes seal to Rosella Oliva's feet, making her dance uncontrollably. They draw her toward a boy who knows the dancing fever's history better than anyone: Emil, whose family was blamed for the fever five hundred years ago. But there's more to what happened in 1518 than even Emil knows, and discovering the truth may decide whether Rosella survives the red shoes.
With McLemore's signature lush prose, Dark and Deepest Redpairs the forbidding magic of a fairy tale with a modern story of passion and betrayal.
-Goodreads
Having only read When the Moon Was Ours by McLemore in 2016, my backlist for this author is growing. Lyrical, lush, atmospheric, haunting are just a few of the words that describe this authors writing. I was very lucky to get approved on Edelweiss but could've sworn I had another week before publication date. Whelp! I was wrong (unless it was bumped up) & will absolutly be reading this next. EARLY PREDICTION: McLemore can do no wrong in my eyes, only the highest of hopes here for a new favorite.
---
At the time this post goes live I will probably be making my way through Grace & Frankie season 6 which premieres TODAYYYY!!! *clutches pearls* let's hope my reading doesn't take a complete hit this week…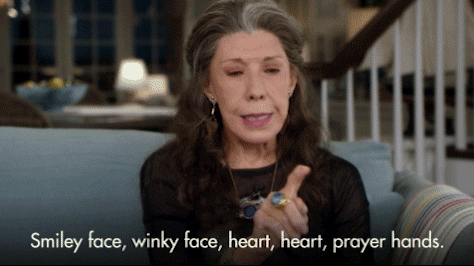 ---
🖤FOLLOW LAIR OF BOOKS🖤
Instagram: @LairOfBooks
Twitter: @LairOfBooks
Goodreads: LairOfBook