WWW Wednesday is a meme hosted by Sam @ Taking On a World of Words and to participate all you have to do is answer the three W's listed below. Once you've posted your WWW, drop a link to your post in Sam's comments <3's!
The questions:
1. What are you currently reading?
2. What did you recently finish reading?
3. What do you think you'll read next?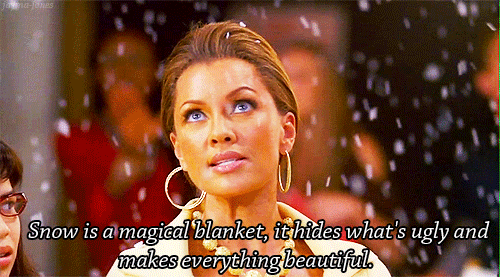 Day 3 of a snowy wintry setting in NYC and although I'm working from home, I'm still feeling that cold air in my apartment. Cozy socks & coffee are on, my window blinds are open while I watch the neighborhood help each other dig their cars out of the snow. I also have an ongoing list of "Possible Reads" cause who am I kidding with TBR's at this point? absolutely no one smh. February is Black History Month however if you've been following my blog and/or my Bookstagram for some time now, then you know I read books by BIPOC authors all year long (as one should) and promote their works. I didn't join any of the Readathons this year since reading has been touch & go for me while I juggle life and physical fitness but my intention is to amp up my reading this month. In case you're interested in any of these Readathons (run by some of the MOST down to earth people!) I'll bless ya with the links here:
Black buck by mateo askaripour
I'm 30% into this audiobook from Libro.fm and I've already had some "the audacity" moments! this is a satirical take on one young black mans shot to stardom when he gets offered a "once in a lifetime" opportunity while working as a Manager at Starbucks. Darren is 22 years old and unambitious, the former Valedictorian of his class at Bronx Science. His mother who he lives with in their family owned Brownstone in Bedstuy wants nothing more than to see him live up to his potential. Rhett Daniels the CEO of Sumwun, NYC's hottest tech startup sees that potential and is intent on getting Darren on his team. Darren joins and from day 1 is met with some quite infuriating white leadership who dish out every single stereotype there is about black people. I've lost track of how many times Darren has been asked whether he's been told by anyone that he looks like MLK or Sidney Poitier. Darren's inner monologue has me smiling at times and other times laughing, fast paced and thought provoking this book explores race and ambition through a different lens.
the project by courtney summers
I actually had started my eGalley before getting swept up in Black Buck so it's on a slight pause for now. I'm sure when I do pick it back up I will breeze right through it since it's based on cults and YA Thriller/Suspense novels tend to be inhale reads for me. I've never read anything by Courtney Summers but I do own the Sadie audiobook I shamefully have procrastinated on starting SMH! Hopefully it's as good as many of my bookish friends are anticipating it to be *fingers crossed*
winter counts by david heska wanbli weiden
Also a audiobook from Libro.fm that is fantastically narrated! I finished listening to this one on Sunday morning and immediately 5 starred it on Goodreads & Story Graph. Set on an Indian Reservation in South Dakota, we follow Virgil Wounded Horse a biracial Lakota local enforcer who is hired to take care of criminals when the tribal council & American legal system look the other way. Things hit close to home when his 14 year old nephew gets swept up in the middle of cartel drug wars. Virgil must find a way to get him out and get rid of these bad guys who are selling heroine & hard pills to the youth on the reservation. This was a DARK challenging read at times that is mostly character driven. I have a full review coming here on the blog next week but also have a post up on Bookstagram.
Continuing on with my list of "Possible Reads" pretty much makes any of these three a contender for my next read. However, I will definitely be starting The First Sister by Linden A. Lewis next week since it is a buddy read with Melanie over @Meltotheany that I'm really looking forward to. Chances are this may change mid week since I have a couple of library holds that are looking mighty close to coming through…I'm looking at you The Right Swipe & Ring Shout cause y'all are about to throw a wrench in my reading plans haha!
---
🖤FOLLOW LAIR OF BOOKS🖤
Instagram: @LairOfBooks
Twitter: @LairOfBooks
Goodreads: LairOfBooks
The Story Graph: LairOfBooks