Top Ten Tuesday was created by The Broke and the Bookish in June of 2010 and was moved to That Artsy Reader Girl in January of 2018. It was born of a love of lists, a love of books, and a desire to bring bookish friends together. This weeks topic is "The Ten Most Recent Additions to My Bookshelf" which I've amended to those that I hauled to my e-reader cause they deserve some love too. I'll admit some of these I already own physical copies to, but its just easier nowadays to read from my tablet. Ok, this list here is QUITE the mixed bag which pretty much speaks volumes on my undying love for mood reading. These also happen to be the books I'll be using as palette cleansers as I make my way through my ARC spreadsheet, a lot of which are Fantasy.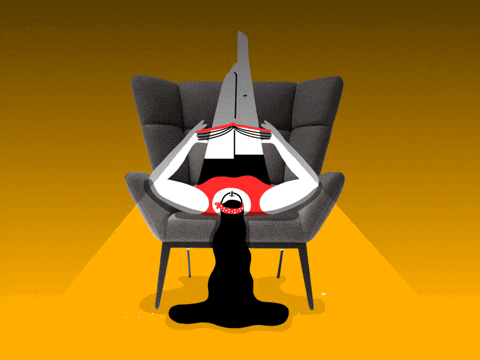 The Bookish Life of Nina Hill by Abbi Waxman – Our MC works in a bookstore and is pretty much a happy introvert who thinks she's an only child. When she finds out the father she never knew has passed away & that she's one of many siblings, her whole life makes a huge turn. Add to this a unexpected romance with her trivia nemesis, I'm all IN!
Kushiel's Dart (Phèdre's trilogy #1) by Jacqueline Carey – I've heard SO much about this series & finally got my copy. It's a dark sexy Fantasy where the MC is trained as both a spy & a courtesan. When she stumbles across a plot against her homeland, she sets out to save that which she loves.
"Set in a world of cunning poets, deadly courtiers, heroic traitors, and a truly Machiavellian villainess, this is a novel of grandeur, luxuriance, sacrifice, betrayal, and deeply laid conspiracies. Not since Dune has there been an epic on the scale of Kushiel's Dart-a massive tale about the violent death of an old age, and the birth of a new."
The Kiss Quotient (The Kiss Quotient #1) by Helen Hoang – this well loves contemporary is about a MC with Aspergers who hires a Vietnamese/Swedish professional to help her in all things dating & bedroom. This eventually turns into more & I'm really just way overdue to read this one.
The Bride Test (The Kiss Quotient #2) by Helen Hoang – The sequel to The Kiss Quotient cause lets face it, I will most likely fall in love with TKQ & crave this one! $1.99 on Kindle last time I checked (1/19/2020) is a steal. Following characters from TKQ, this time our MC is a Vietnamese Autistic guy who feels he's incapable of loving after experiencing a loss. The MC's mother travels to Vietname to see if she can find him a bride. The love interest is a Bi-racial (Vietnamese/White) single mom who is willing to take  his mom up on her off to marry her son in hopes for a better life.
The Lady's Guide to Celestial Mechanics by Olivia Waite – a F/F Historical Romance that comes HIGHLY recommended by some of my closest bookish buddies. Here we follow Lucy who is hoping to get the job translating a groundbreaking French astronomy text by a deceased Scientist. Recently widowed, Catherine isn't expecting to fall in love as Lucy spends her nights translating scientific text.
The Queens Of Innis Lear by Tessa Gratton – A land drained of it's magic by a mad King who Is obsessed with property is being circled by enemies who want control over its ideal port for trades. The King must choose an heir on the longest night of the year. His three daughters care not to leave this decision to rituals & instead choose to go to war. Having really enjoyed Strange Grace by Tessa Gratton, I'm really hoping to LOVE this one *fingers crossed*
GUAPA by Saleem Haddad – A coming of age story following a Gay man in a unnamed Arab country during much political and social upheaval. In the course of one night his whole life changes. Caught in bed with his lover by his Grandmother, our MC heads out only to find three of his closest friends to be missing. Ashamed to return home he sets out to find his missing loved ones which takes him throughout the countries seediest slums. 
The Walflower Wager (Girl Meets Duke #3) by Tessa Dare – It wasn't until I sat down to draft this post that I realized this is book 3 in this series SMH! however, it does seem like it can be read on its own as a stand alone. This one features a wealthy ruthless MC who just wants his neighbor to clear out all of the furry animals she's keeping next door. Lady Penelope Campion however, cannot truncates away any animal in need. She strikes a deal with the Duke, if he can find homes for all of her wounded charges the & only then will she clear out her home. THIS should be innneresting haha!
The Rage of Dragons (The Burning #1) by Evan Winter – "Game of Thrones meets Gladiator in this debut epic fantasy about a world caught in an eternal war, and the young man who will become his people's only hope for survival."—> This is an African inspired EPIC Fantasy I've heard good things about. I am ALWAYS looking for Diverse/Own Voices high Fantasy reads & so this was a MUST!
Shadow Frost (Shadow. Frost #1) by Coco M
"IN THE KINGDOM OF AXARIA, a darkness rises.
Some call it a monster, laying waste to the villagers and their homes.
Some say it is an invulnerable demon summoned from the deepest abysses of the Immortal Realm.
Many soldiers from the royal guard are sent out to hunt it down.
Not one has ever returned." —>This is a YA Fantasy I caught wind of last year. Having heard it features a cast of very funny characters, that's just about all I needed to know I'd give it a go.
---
🖤FOLLOW LAIR OF BOOKS🖤
Instagram: @LairOfBooks
Twitter: @LairOfBooks
Goodreads: LairOfBook