This summer could've easily been a bust but I'm happy to report that July was possibly the BEST month I've had this year. After being stuck indoors for quite some time, I spent most of my personal time by some body of water. It was a blessing to be able to escape the city & experience some freedom while also reading some great books. I also rediscovered my love for all things Grease & listened to the soundtrack whenever possible…to be understood as all the time 🤷🏻‍♀️😌😂 When I wasn't listening to Grease or reading, I went down the rabbit hole that is Unsolved Mysteries on Netflix. The thing is, this show creeps me out & I could only watch it with someone OR during the day. Otherwise I was for sure having dreams of cracking cases in my sleep & startling awake at all hours of the night. All that being said, I already have plans to watch I'll Be Gone in the Dark on HBO MAX cause a part of me enjoys scaring myself to sleep smh…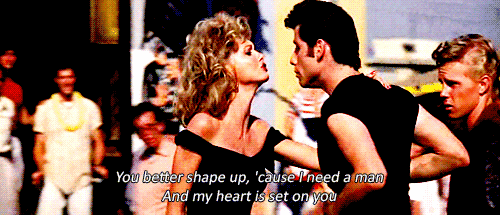 Quality wise, I enjoyed all of the five reads I picked up in July and found some new authors I'm really excited to read more from. I'm considering making a special post dedicated to Silvia Moreno-Garcia as I make my way through her back-list. As always, the goal is to prioritize reading diverse books with an emphasis on intersectionality. This has made reading way more pleasurable and put a lot of black & Latinx authors on my radar. I have reviews posted for all of the books listed below for what I feel is the first time in a very long time. 
HERE TO STAY BY ADRIANA HERRERA – ✨4.5 STARS✨ (My Review) I cannot stress this enough…Adriana Herrera is an author to keep an eye out for! we get Latinx characters who fall in love while crushing their goals and taking care of their mental health & space. There's also an awesome friend group here that I would've loved to be a part of myself! for now I'll comfort myself thinking I'm an honorary member of the Gotham Exiles Club 😉
FOREST OF SOULS BY LORI M. LEE – ✨4 STARS✨ (My Review) This story contains one of the best F/F friendships I've ever seen & if you're one looking for a more adventure/platonic based Fantasy then this is a solid choice. Hella atmospheric with imagery that will give you the creeps when you enter the Dead Wood. Shamans practicing elemental magic + an ending to leave you reaching for more!
YOU SHOULD SEE ME IN A CROWN BY LEAH JOHNSON – ✨5 STARS✨(My Review) I listened to the audiobook version on Libro.fm & LOVED our MC a queer black teen who comes from a poor family with a lot of love. This is a story about second chance friendships, living your truth, and being seen when you feel invisible.
MEXICAN GOTHIC BY SILVIA MORENO-GARCIA – ✨5 STARS✨(My Review) Atmospheric & haunting; this book teleported me from a sunny day on the beach IRL to the gothic vibes inside of High Place, the mansion where it all takes place. Our MC is headstrong & way ahead of her times, I truly enjoyed being led into this mystery despite my aversion to anything creepy/scary.
YOU HAD ME AT HOLA BY ALEXIS DARIA – ✨5 STARS✨ (My Review) Save the best for last? I don't know cause Mexican Gothic really competes with You Had Me at Hola for my fave read of the month. Gahhh! an ode to telenovelas aka soap operas! it was everything I could've asked for & more! I wasn't expecting mental health, PTSD, codependency & physical consent on the set while filming as themes in this book but I'm beyond grateful for this book. To take Latinx characters & portray them in a positive light as they climb the success ladder and experience heartbreak at a time where we simply just don't have these stories…feels AMAZING!
Binge worthy they say? I was HOOKED from the very first episode but as previously mentioned, I couldn't watch this by myself for the life of me 😂 I did watch the majority with my boyfriend who pulled up Google & further intensified my obsession with this show. We were those people who googled to see where they were with each of these cases & STILL are following the page for any updates smh. Shortly after finishing this show I found myself needing closure & so I ventured into this next show…
Although this is a very old show, in 2017 Netflix streamed one of their seasons & yes yes I did binge this right after Unsolved Mysteries. However, unlike the previous show which left me feeling hopeless (still a well put together show) this one has solved cases. Through the great strides in technology & DNA, all of these cases were solved usually within a 30 year span. This show gave me hope that the new cases in Unsolved Mysteries will be solved.
---
JUly WAS a month of relaxation & honestly just taking a step back from stressors which called for a change of scenery.I did do some retail therapy (BOOK HAUL)while also unhauling/donating 100+ books from my shelves. In many ways july was when i centered myself & in turn laid out some new goals in my journey. drop some luv in the comments book lovers! i hope you're all doing well & reading some great new books! ❤
---
🖤FOLLOW LAIR OF BOOKS🖤
Instagram: @LairOfBooks
Twitter: @LairOfBooks
Goodreads: LairOfBook