Happy Friday Book Lovers! I'm a little all over the place today but I'm stoked to get the weekend started. This weekend I'll be flexing my newly found green thumb skills as I expand my at home window garden. I really thought this was something I sucked at smh since my past experience with plants were TERRIBLE. Whelp! (many things I thought I would suck at have turned out to be quite the opposite, never doubt yourself luvs) I have managed to keep my succulent Leo alive since the start of this year. Many will ask themselves (like my good friend Taylor @Nerdnarration), how do you kill a succulent? well it happened to me 2 years ago & I was set on never letting it happen again. Leo is now ready for siblings & my BFF IRL is bringing me a seedling from his very own garden! excited for this & have already ordered a few things for their arrival. On the bookish front, I have started a contemporary set to be released in 2 weeks & a few single issue comics. I also have plans for some outdoor activities with my tiny humans in a safe social distancing space.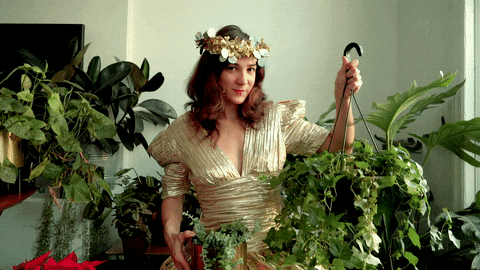 The Faithless Hawk (The Merciful Crow #2) by Margaret Owen– I had no idea this was a duology but I'm so satisfied with how everything wrapped up! The world was further fleshed out as was the magic system & our MC's were put through the wringer. I did NOT expect to finish it with tears in my eyes but it sure happened to be that way. I have a full review coming next week.
Wynd Issues 1 & 2 by BOOM Comics! – If you're a fan of all things Fae then this will be one to keep an eye out for. I'm already craving more from this story & appreciate so much the plus size rep as well as there being POC characters. Wynd is a Fae Queer boy living in Pipetown where all with magic in their blood have been exiled. Wynd is in hiding, he was taken in by a family when he was just a baby left behind in a basket. The family has taken great risk in hiding him while the King has hired help to eliminate any found within his kingdom. There's also talk of a land where those with magic live freely, can't wait to read more!
A Man Among Ye Issues 1 & 2 by Image Comics– I love all things pirates but its the female pirate stories that have given me LIFE! this comic is based off of the real Irish Pirate Anne Bonny. We get a female MC who is very confident & just a bad a**! aboard Captain Jack's crew. Other than Jack who may be a love interest, the crew is very sexist & anti Anne. Mutiny is definitely afoot. Now I'm not sure if she will remain on his crew or venture off based on how issue 2 left off. I am absolutely in need of issue 3 cause it seems we will be getting more female POC Pirates. I have a feeling this will be a favorite & I'm really hoping it gets a trade paperback *fingers crossed* 
The Roommate by Rosie Danan
House Rules:
Do your own dishes
Knock before entering the bathroom
Never look up your roommate online
This was about all I had read from the Goodreads Synopsis before I clicked on request on Netgalley. So far its been receiving really good reviews & I can see why. Since starting it last I found myself quickly going through the pages with no real want to put it down except for the much needed sleep. I've heard it's a very sex positive read & that one of the MC's has a profession not typically seen in books…I'm intrigued 😉
"She-Ra and the Princesses of Power tells the tale of Adora, a teenager who can transform into the heroine She-Ra and leads a group of other magical princesses in a rebellion against the evil Lord Hordak and his Horde."
I've just started watching friends & can't stop! thank goodness for slow work from home days amiright? haha! there are POC & plus size characters that I have absolutely been charmed by. These characters have quickly become faves! Final thoughts will be in my August Wrap-up.
---
🖤FOLLOW LAIR OF BOOKS🖤
Instagram: @LairOfBooks
Twitter: @LairOfBooks
Goodreads: LairOfBook