February…the month where everything didn't go quite as planned. Valentine's Day weekend my boyfriend had booked us a cabin and the weather seemed to favor it, we were packed up and ready to go. I'd been quarantining at home all year long, working remotely, and pretty much limiting my proximity to anyone. COVID however arrived at my doorstep. It hit us hard for two whole weeks and it ended with a week long hospitalization for myself. It had to be the single most scariest experience I've ever been through with the odds stacked high against me making a turnaround. I believe it was a whole lot of faith, strength, and will power coupled with an awesome team of medical professionals that pulled me through. I'm home now where I'm recovering from some tough residual side effects but getting better and stronger each and every day.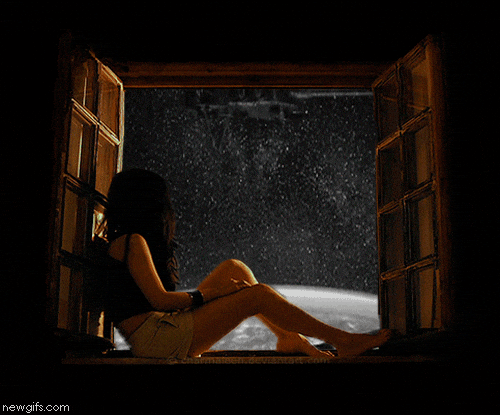 I read 5 books in February which is honestly surprising given the level of meds I was on that made it difficult to not see words swimming on the page. I did NOT write reviews for any with the exception of The Project by Courtney Summers since that was an ARC from the Publisher. Instead, I will try to summarize my thoughts in this Wrap-Up for each title. I did watch a couple of good new shows and one Netflix Original movie. Other than this, It was a month to rest and recover while also being thankful for my health and that of my two tiny humans.
Sidenote: Why didn't anyone tell me Matcha is where it's at?!?! OBSESSED! How do you like your matcha? I'm looking for new recipes <3's!
THE RAVENS BY KASS MORGAN & DANIELLE PAIGE  ✨3.5 𝑆𝑡𝑎𝑟𝑠✨- 𝑇ℎ𝑒 𝑅𝑎𝑣𝑒𝑛𝑠 was one of the books I read during my hospital stint. I was feeling for a witchy read and this one proved to be fast paced which helped considering nausea limited my reading time. That being said, it could've improved upon its character development. Our MC Vivi has always lived life alongside her mother who is very superstitious and makes her living reading Tarot. They constantly uproot their lives and move from place to place to "keep safe" however Vivi doesn't know from what. Very little answers are provided to her by her mom until she gets accepted to Uni and joins Kappa Rho Nu. Unbeknownst to her, this ambitious smart tough sorority is also a coven of bad a** witches 🙌🏽 we get to meet these other witches and the powers they were gifted (Pentacles, Swords, Cups or Wands) from their family lineage. I didn't connect with Vivi or really sympathize as much as I believe the authors intended. I actually connected a lot more with each of the the Side characters. There was also an issue with a death of a side character that I felt was a bit glazed over even though it was center stage for the first half of the book. Overall it was a fast enjoyable read albeit these issues, I LOVED the spotlight it gave these Alpha women leaders in the making! Sisterhood is not something we get enough of on the page, I'm glad Fairyloot made this one of their picks! 🖤
THE PROJECT BY COURTNEY SUMMERS (My Review) ✨5 𝑆𝑡𝑎𝑟𝑠✨MIND BLOWN at the amount of research that had to have gone into cults and their inner workings. From how you're targeted, to isolation, brainwashing and eventually the feeling that you're indebted to a greater cause. All the while following someone who believes himself to be God. A cautionary tale of sorts is what some may view it as. This is marketed as Young Adult but definitely reads on the more mature end of the scale. Fast paced & character driven, this dark tale will sink its clutches into you.
FIREFLY LANE BY KRISTIN HANNAH  ✨5 𝑆𝑡𝑎𝑟𝑠✨- Firefly Lane provided some comfort in February in its tale of friendship between two girls from the opposite sides of the track. I laughed and cried reading this book and then of course binge watched the Netflix adaptation. Although the show does deviate a lot from the story, many of its core scenes and friendship milestones remained the same. Accompanied by some awesome 70's music tracks, we follow Kate and Tully as young girls in grade school to life with kids and careers. Kate has the kids and the husband with dreams of one day becoming a published author. Tully has always dreamed and passionately pursued her career as an accomplished news reporter. They see each other through heartbreaks, career wins, and the ups & downs of their Thelma & Louise vibe friendship.
BLACK BUCK BY MATEO ASKARIPOUR 
𝐼𝑡'𝑠 𝑡ℎ𝑒 𝑑𝑢𝑡𝑦 𝑜𝑓 𝑒𝑣𝑒𝑟𝑦 𝑚𝑎𝑛 𝑎𝑛𝑑 𝑤𝑜𝑚𝑎𝑛 𝑤ℎ𝑜 ℎ𝑎𝑠 𝑎𝑐ℎ𝑖𝑒𝑣𝑒𝑑 𝑠𝑜𝑚𝑒 𝑠𝑢𝑐𝑐𝑒𝑠𝑠 𝑖𝑛 𝑙𝑖𝑓𝑒 𝑡𝑜 𝑝𝑎𝑠𝑠 𝑖𝑡 𝑜𝑛, 𝑏𝑒𝑐𝑎𝑢𝑠𝑒 𝑤ℎ𝑒𝑛 𝑤𝑒'𝑟𝑒 𝑔𝑜𝑛𝑒, 𝑤ℎ𝑎𝑡 𝑚𝑎𝑡𝑡𝑒𝑟𝑠 𝑚𝑜𝑠𝑡 𝑖𝑠𝑛'𝑡 𝑤ℎ𝑎𝑡 𝑤𝑒'𝑟𝑒 𝑎𝑏𝑙𝑒 𝑡𝑜 𝑎𝑡𝑡𝑎𝑖𝑛 𝑏𝑢𝑡 𝑤ℎ𝑜 𝑤𝑒 𝑤𝑒𝑟𝑒 𝑎𝑏𝑙𝑒 𝑡𝑜 ℎ𝑒𝑙𝑝."
✨5 𝑆𝑡𝑎𝑟𝑠✨
𝐵𝑙𝑎𝑐𝑘 𝐵𝑢𝑐𝑘 is a satirical take on one young black mans shot to stardom when he gets offered a "once in a lifetime" opportunity while working as a Manager at Starbucks. Darren is 22 years old and unambitious, the former Valedictorian of his class at Bronx Science. His mother who he lives with in their family owned Brownstone in Bedstuy wants nothing more than to see him live up to his potential. Rhett Daniels the CEO of Sumwun, NYC's hottest tech startup sees that potential and is intent on getting Darren on his team. Darren joins and from day one is met with some quite infuriating white leadership who dish out every single stereotype there is about black people. I've lost track of how many times Darren has been asked whether he's been told by anyone that he looks like MLK or Sidney Poitier. This is the book that had me SMH saying "the audacity" at the things white privileged men felt entitled to say to Darren. Darren's inner monologue has me smiling at times and other times laughing, fast paced and thought provoking this book explores race and ambition through a different lens.
SLAY BY BRITTNEY MORRIS  ✨4 𝑆𝑡𝑎𝑟𝑠✨- I inhale read this book and although it be small in page count, it is mighty in its message! a book I will gladly pass down to my Afro-Latinx daughter because it embodies black excellence. Morris gave us black girls in STEM, a detailed layout of the virtual game our 16 year old MC has designed, discourse on black spaces, the importance of not relying on black people to educate you on their experiences, code switching and so much more! Yes, chances are if you love books by Angie Thomas, you will also enjoy Slay. But even more incentive is that Kiera is just a girl who loves video games and geekin' out with others who just like her have been looking for a space to call their own. There were some cringe worthy moments with regards to Kiera's boyfriend Malcolm who was the walking definition of toxic masculinity HOWEVER, I found his scenes to be important and insightful. These characters are well fleshed out and multifaceted, by the time I reached the end of the book I was fully invested. I'm absolutely already anticipating Morris' next book!
FIREFLY LANE | THE GILDED ONES | THE WITCH'S HEART | THE PUSH | THE KINDEST LIE | HONEY GIRL | STAMPED
---
TO ALL THE BOYS ALWAYS AND FOREVER

The conclusion to the "All the boys" trilogy…or is it? I've heard rumblings of a spin-off being considered and I for one would be all on board. Give us Laura Jean in NYC attending NYU. I LOVED this movie but it is the third one so there's not much I can't say that isn't spoilery. However, I will say that it was pretty awesome watching LJ make her own decisions & following her heart when it comes to life after high school.
FIREFLY LANE
After reading Kristin Hanna's Firefly Lane I jumped right into a Netflix binge of the adaptation. The show definitely stands on its own and changes up a lot of what was in the book but I think that's because it was intended to have more than one season. If you've read the book, then you know there are some major events that would change the dynamic on TV. That being said, I still thoroughly enjoyed the show & seeing the different paths taken. I also LOVED hearing some of the 70's music tracks mentioned in the books & seeing the flashbacks. UGH! all the geek love for Kate with her Ginormous glasses, bell bottoms and love for Tolkien. Tully, be still my heart! I have a soft spot for this character who is just looking for home & family but keeps finding comfort in her career. The one thing that hasn't turned its back on her because it's dependent on her will power, ambition and determination. I hope the show gets a second run, that ending just can't be it! if you know, you know HAHA!
WANDAVISION
This was a show that felt absolutely trippy! from the black and white "I Dream Of Genie" mixed with "I Love Lucy" and a bit of "Bewitched" styled Pilot episode to the consistent sitcom themed episodes that followed as it made its way to present time. I'll admit that at first I wasn't sure at all this was for me however, by the 4th episode I was hooked and had to know what exactly was going on. Trust Marvel to have perfected their formula, at this point there isn't anything I wouldn't watch by them. STOKED for Falcon and the Winter Soldier streaming next Friday 3/19/2021!
---
🖤FOLLOW LAIR OF BOOKS🖤
Instagram: @LairOfBooks
Twitter: @LairOfBooks
Goodreads: LairOfBooks
The Story Graph: LairOfBooks