WWW Wednesday is a meme hosted by Sam @ Taking On a World of Words and to participate all you have to do is answer the three W's listed below. Once you've posted your WWW, drop a link to your post in Sam's comments <3's!
The questions:
1. What are you currently reading?
2. What did you recently finish reading?
3. What do you think you'll read next?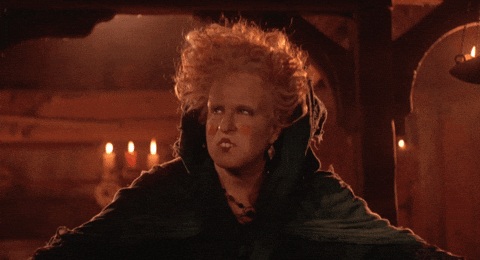 Don't mind me, I'm just riding a high from a weekend I truly did NOT want to end and so this week has been a bit blue. The upside however is that I'm wanting to get my hands on all the books to read which hopefully means I'll squeeze in another book before the month is over. My end of the month wrap-up is going to be a mixed bag of books read & hiking trails I've had the chance to explore so far. What I don't have much of are movies watched so if you have any good recommendations please share down below. Also, what good books have you read OR are reading this week? 
SPOILER ALERT BY OLIVIA DADE
I'm 30% into Spoiler Alert which is a contemporary romance with a plus-sized MC who writes fan fiction for a super popular show, think along the lines of Game of Thrones. Alexis has been writing erotic fanfic for 2 years and during that time has met a fellow fan fiction writer she's teamed up with for revisions and constructive criticism. Marcus is her go-to for all things Aeneas and Lavinia (characters from the show). What she doesn't know is that Marcus is the lead role in the show since he uses an alias to write fanfic for these characters that otherwise would pose as a conflict of interest to the show runners. At the 30% mark I've just entered the fun & flirty stage where things are beginning to get more interesting. I'm enjoying seeing excerpts of their conversations on the Lavinia server. Marcus writes his fanfic much more broody and angsty which Alexis loves to tease him about. It has the potential to be a new favorite *fingers crossed*
BLACK SUN BY Rebecca Roanhorse
I have a full spoiler free review coming over the next few days (burning the midnight oil here LOL) and so I really don't want to go into too much detail. This is the start to a new adult epic fantasy series featuring multiple POV's with excellent character development, distinct voices & personalities. Tons of political intrigue, a prophesy at the core, rich culture and multi-layered world building topped off with an adventure at sea. This book is also beautifully queer & features a matriarchal society.
fable by adrienne young
I actually finished this audiobook on my commute home this evening & I'm still sorting out my thoughts & feelings. For now I've settled on a 4 star rating since I truly am a sucker for found families. My only issue if you'd call it that is that I felt it had some pacing problems. The last 30% of the book is where the action takes place & the story truly peaks but all throughout we're sort of just waiting for the climax. There's a great cast of characters we get introduced to and Fable is really a fun character to read from. I have a lot of questions but I'm grateful to have Namesake, the sequel in this duology to read as an arc from the publisher.
sacrifce by katee robert
Katee Robert won me over with Desperate Measures (Wicked Villains #1) & Your dad Will Do (A Touch of Taboo #1), I immediately signed up for her newsletter. When I saw the email for Sacrifice come through, I'll be honest…I saw the words vampires and click clicked away for my pre-order of this novella. Coming in at 156 pages, this one will be a one sitting read tomorrow.
the invisible life of Addie LaRue by v.e. schwab
I'm mentally preparing myself to go into this one by palette cleansing with Spoiler Alert & Sacrifice. Coming in at 448 pages, this one is a chunky one I want to be in the mood for & for that reason alone have held off on reading. I have caught wind of positive reviews from some of my favorite bookish humans which further amps up my interest. Stay tuned…
---
🖤FOLLOW LAIR OF BOOKS🖤
Instagram: @LairOfBooks
Twitter: @LairOfBooks
Goodreads: LairOfBook