Title: SCREAM ALL NIGHT
Author: DEREK MILMAN
Pub. Date: July 24th. 2018
Genre: YA Contemporary/Horror
Publisher: Balzer + Bray/Harper
Pages: 400
Content Warning: Physical Violence, substance abuse, child abuse, homophobic jokes, and Miscarriage
*HUGE thanks to Balzer + Bray/ Harper for the early review copy in exchange for my honest opinion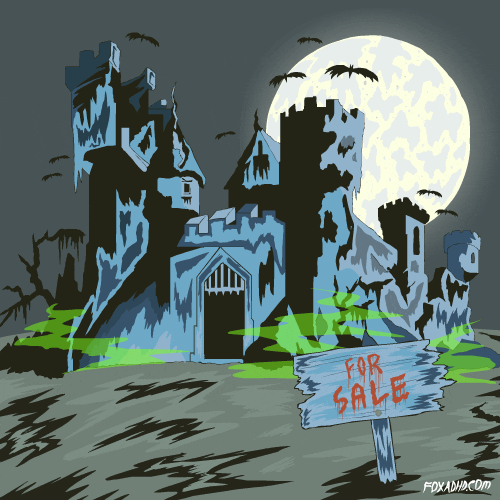 GOODREADS | BARNES & NOBLE | AMAZON
Scream All Night is one of those books that has a personality all of its own. Quirky, odd, sad, and a times very funny all rolled into one bringing the setting of Moldavia studios to life. Our MC Dario Heyward has very mixed feelings on his childhood growing up as the son of Moldavia Studio's infamous owner/producer. Cast as Alastair the star on one of his father's B-Horror flicks, Dario was subjected to physical violence and even emaciation at the hands of his dad. At the age of 12 after having his last near death scare, Dario decided to put distance between him and his abusive father. His father is a perfectionist and there really aren't any boundaries he wouldn't cross for one of his creature features. Dario is emancipated & living in a group home where he is trying to live his life away from all things Moldavia. This all changes of course when his brother Oren calls him with an invitation to Moldavia for a ceremony (being vague here cause spoilers haha!) taking place for his father & Dario wants nothing to do with it. Since his departure from Moldavia as a child, Dario has grown leaps & bounds and knows that accepting means the possibility of getting sucked back in to the world that is Moldavia studios. Perhaps because he still has some unfinished business, he accepts and sure enough finds himself sucked in by the Moldavian castle & its inhabitants who are all family to him. Although Dario has cut off all ties to Moldavia, its the people he got to know there while growing up that he is still attached to. He may not be prepared for what is asked of him but ultimately Dario is a much better man than his father. Scream All Night is a book about getting closure and new beginnings. It's about grieving someone when they are still alive and it's about second families, those we make along the way & those that take us in as if one of their own.
Dario- The MC of this story who has had a tough life raising himself. Having had a traumatic abusive childhood, he's had to move away from the family he loves. This includes the girl he grew up with on the set of Zombie Children of the Harvest Sun, his co-star a the age of 11. Although he'd love to be around those he loves, he's also not ready to return to the castle filled with painful memories at every turn. The last thing he wants is to face his 91 year old father but there's a part of him that needs closure. Dario's mother resides in a psychiatric facility, mental illness runs in the family & is always on Dario's mind. Dario is loved by those cast & staff members who live in the Moldavia castle, no one expects him to return to the place that haunts him the most.
Oren- Dario's older brother who shadowed their father in hopes of taking over Moldavia studios one day. Oren probably spends most of the book under the influence of mushrooms which means you can't really trust anything he says or does. When we meet Oren he is fully immersed in writing the script for a movie of his own making. As much as I loved this character later on in the book, he was also frustrating and at the very beginning outright infuriating. Oren is the reason I docked this book a star, homophobic jokes left unchecked really get under my skin. I get that Oren was all shades of messed up, under the influence, and in his father's shadow but I could've done without his jokes on Dario.
Hayley- The girl who saw it all & wanted more for Dario even if it meant that he'd have to leave the castle. Hayley lives & breathes Moldavia and unlike Dario she never had to experience child abuse (unfortunately that was solely reserved for prodigal son Dario) at the hands of his father. Hayley had both her parents with her in the castle and they treated Dario as if he was their own son.
Jude-Dario's BFF from the group home who wears a wrestling mask and cape to sleep at night naked smh 😂 Jude is one of my fave characters simply for how hard he tried to protect Dario. They both hit it off while at the group home & I'll be honest, for a minute there I thought there was chemistry between Jude & Dario.
Moldavia Studios-Yes, I put down Moldavia Studios as a character because it truly is! The cast & staff love making B-Horror movies no matter how terrible most of them are. Walking through the castle halls, seeing the set designs described as well as the costumes and makeup give a vivid image of what this Transylvanian-like castle is like. I came to really LOVE this setting and the character Moldavia Studios embodied making for one quirky strange laugh out loud read.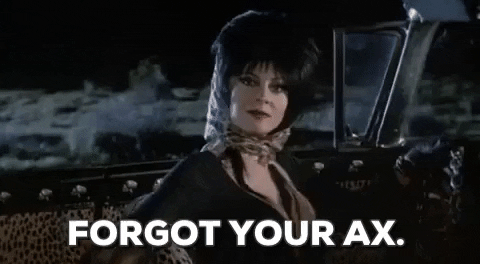 I'll admit when the publicist for this book reached out, I wasn't too sure whether it was something I'd enjoy since Horror is a genre I stay away from. That being said, for those of you who fear the creeps like me…have no fear! this isn't scary at all. It's a contemporary that carries a ton of quirk and isn't like anything I've read before. The MC had such a messed up childhood and in a way is the black sheep of the family since he chose to emancipate himself. That doesn't necessarily mean he doesn't have a little of his family's passion in him. Dario may have turned away from Moldavia Studios because of the bad memories attached to it but B- Horror flicks are a HUGE part of his life. Once he returns, all the oddness of his childhood comes back, both the good and the bad. Getting a behind the scene look at the production of these films was a TON of fun. There were parts were they ran dialogue that as ridiculous as the lines may have seemed, offered up so much entertainment and laughs. Scream All Night is easily one of those reads that'll be hard to forget in the best of ways!
---
FOLLOW LAIR OF BOOKS ON…
Instagram: @LairOfBooks
Twitter: @LairOfBooks
Goodreads: LairOfBook