Hola Book Lovers! It's been quite some time since I picked up a Non-Fiction book, but the mood hit yesterday and before I knew it I had 5 books I'd like to read this month. I'm not too surprised this was a last minute thing since that pretty much sums up most of my reading this year. That it just so happens to be Non-Fiction November is a plus! Earlier this morning I finished listening to  In The Dream House by Carmen Maria Machado. I expected the horror noir vibes but wasn't expecting it to hit on a personal level. This is going to be a tough read but for those who are interested in the audiobook, the author does narrate it herself which personally made the delivery that much more profound. I'll hopefully have a mini-review up for In the Dream House this weekend.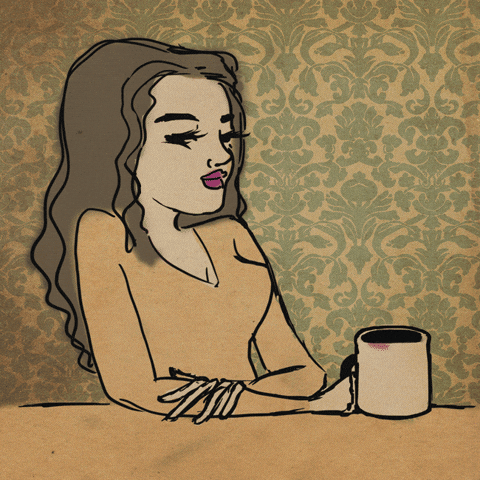 DIVERSE NON-FICTION I'M READING THIS MONTH
---
IN THE DREAM HOUSE BY CARMEN MARIA MACHADO –Documents the authors own experience within an abusive same-sex relationship. I wasn't expecting to listen to this in one sitting but it happened. At times very hard to listen to, raw and unflinching in its honesty. The author wants to raise awareness of how abuse within queer relationships is handled. The fact that often times victims aren't believed unless there are visible scars & even then it's sort of swept under the rug. The toxicity in this relationship ranges from emotional to verbal & at times even physical, I'd say you have to be in the right mind space.
BORN A CRIME BY TREVOR NOAH– "Born a Crime is the story of a mischievous young boy who grows into a restless young man as he struggles to find himself in a world where he was never supposed to exist. It is also the story of that young man's relationship with his fearless, rebellious, and fervently religious mother—his teammate, a woman determined to save her son from the cycle of poverty, violence, and abuse that would ultimately threaten her own life." I've followed Trevor Noah on The Daily Show for some time now & heard amazing reviews about his memoir, it's time to dig in! 
ORDINARY GIRLS BY JAQUIRA DIAZ – "Ordinary Girls is a fierce, beautiful, and unflinching memoir from a wildly talented debut author. While growing up in housing projects in Puerto Rico and Miami Beach, Jaquira Díaz found herself caught between extremes: as her family split apart and her mother battled schizophrenia, she was surrounded by the love of her friends; as she longed for a family and home, she found instead a life upended by violence. From her own struggles with depression and sexual assault to Puerto Rico's history of colonialism, every page of Ordinary Girls vibrates with music and lyricism. Díaz triumphantly maps a way out of despair toward love and hope to become her version of the girl she always wanted to be." Thank YOU Bookstagram for placing this book on my feed cause the minute I saw the cover I ran over to Goodreads for a synopsis. This sounds like it will be a powerful read! 
THE UNDOCUMENTED AMERICANS – "One of the first undocumented immigrants to graduate from Harvard reveals the hidden lives of her fellow undocumented Americans in this deeply personal and groundbreaking portrait of a nation. Writer Karla Cornejo Villavicencio was on DACA when she decided to write about being undocumented for the first time using her own name. It was right after the election of 2016, the day she realized the story she'd tried to steer clear of was the only one she wanted to tell. So she wrote her immigration lawyer's phone number on her hand in Sharpie and embarked on a trip across the country to tell the stories of her fellow undocumented immigrants–and to find the hidden key to her own." Having had many of my own family members battle for years to obtain their paperwork for an opportunity to live & work in the USA, this one is HIGH up on my priority list. 
HOOD FEMINISM – "Today's feminist movement has a glaring blind spot, and paradoxically, it is women. Mainstream feminists rarely talk about meeting basic needs as a feminist issue, argues Mikki Kendall, but food insecurity, access to quality education, safe neighborhoods, a living wage, and medical care are all feminist issues. All too often, however, the focus is not on basic survival for the many, but on increasing privilege for the few. That feminists refuse to prioritize these issues has only exacerbated the age-old problem of both internecine discord and women who rebuff at carrying the title. Moreover, prominent white feminists broadly suffer from their own myopia with regard to how things like race, class, sexual orientation, and ability intersect with gender. How can we stand in solidarity as a movement, Kendall asks, when there is the distinct likelihood that some women are oppressing others?" I'm MOST stoked to read this one, I have both the audiobook and a physical copy I was gifted from a friend. It's important for me to read books with a focus on intersectional feminism. 
---
🖤FOLLOW LAIR OF BOOKS🖤
Instagram: @LairOfBooks
Twitter: @LairOfBooks
Goodreads: LairOfBook