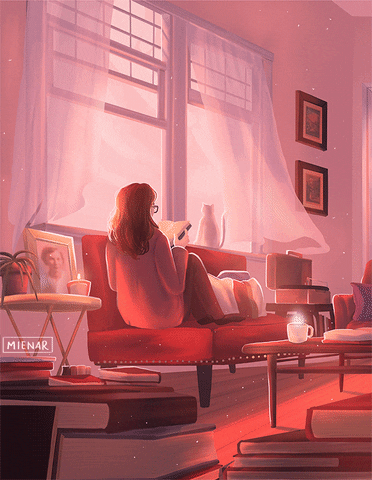 March, when the weather starts to change up here in NYC and the book releases start to double! One day I'm layering up at home and the next I'm sporting beach wear *queue the random snow flurries* Ordinarily this is also the time of the year when I'd go find a cozy cafe to go sit and read. Instead, I've taken to substituting reading on my commute and in cafes for a favorite room in my apartment paired with Tik Tok recipes of lattes. As for my favorite room? it's a coin toss between the tub (bath bomb + wine are invited of course) OR a spot on the couch along with my fuzziest blanket and tea. Audiobooks is where I change things up a bit since I cannot sit still while listening to a book, my attention will go everywhere else. I really enjoy listening to a book while cooking, doing laundry or working out. Currently I'm finishing up Down Comes The Night by Allison Saft and I feel almost like I have too many books I want to read next smh, stay tuned for a Friday Reads post this week <3's!
 What are you Lovely Book Lovers highly anticipating? I read across most genres, I say most because I've yet to venture into Historical Romance but I'm getting there *grin & nod* SO drop those I may have missed down below. Tackling my Possibility Pile is about to get a whole lot bigger and more innnnneresting with the titles listed below hitting shelves this month…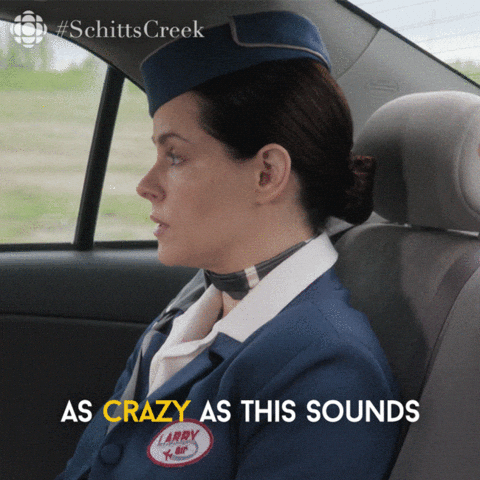 ---
YA fantasy/SCI-FI/Middle grade/Contemporary
LOST IN THE NEVER WOODS BY AIDEN THOMAS – 3/23 Aiden Thomas is releasing the first book he wrote prior to Cemetery Boys & I'm here for it! this is a Queer Peter Pan retelling about grief and after loving Cemetery Boys so much, I have zero doubts Thomas will deliver another 5 star!
A TRIAL OF SORCERERS BY ELISE KOVA – 3/4 I shamefully own some of Kova's books but have yet to read them SMH, this author is known for scoring such STUNNING covers! This is the start of a new YA Fantasy series that I've heard may actually take place in the same world as the Air Awakens series but can be read on its own.  Described as a "tale of competition, coming of age, distant lands, elemental magic, and romance. It's perfect for fans of the Legend of Korra, Truthwitch, and A Sorcery of Thorns."
NAMESAKE (FABLE #2) BY ADRIENNE YOUNG – 3/16 The sequel to Fable (my review) , a duology following a female Pirate on a quest to find the father who abandoned her. There's a crew and a high seas adventure, treachery and what could possibly be the beginning of a romance? I'm curious enough to want to find out! also, Young has a real talent for writing familial connections that leave you all in your feelings. If you love a good audiobook, the narrator Emma Lyssy NAILED the performance on Fable and is back again for Namesake. 
CHAIN OF IRON (THE LAST HOURS #2) BY CASSANDRA CLARE – 3/2 I have nothing to say other than I'm a slacker AND all I can do is watch from the sidelines as everyone gets to read this book! I have yet to start Lady Midnight but that's where I left off with the shadowhunters so yes it's absolutely on my to-do list this year. If only to justify buying a copy of this beauty *sobs* 
THE MIRROR SEASON BY ANNA MARIE-MCLEMORE – 3/16 Here in this corner of the interwebz we stan Anna Marie-McLemore, they are an auto-buy author for me and I already have a copy of this book arriving tomorrow. We have a MC who goes to a party and is the victim of assault along with a boy she barely knows. This causes her to lose her gift for making enchanted pan dulce. The neighborhood itself starts to mysteriously change and the boy who was assaulted with her shows up at her school with no recollection of the night they were both harmed. She then decides that in order to protect him she must hide the truth from him. THIS is going to break me! I just know it.
FIRE KEEPER'S DAUGHTER BY ANGELINE BOULLEY – 3/16 A debut that has been making its rounds on the gram and the blogs & was selected for Reese's Book Club. A mystery/thriller that follows a young bi-racial MC as she investigates a string of crimes plaguing her community using her knowledge of chemistry and traditional medicine. This is one that's going to be heavy in its subject matter, readers should seek out content warnings. I pre-ordered my physical copy and also was granted access to a complimentary copy from Libro.fm, I will absolutely be reviewing here on the blog.
RULE OF WOLVES (KING OF SCARS #2) BY LEIGH BARDUGO -3/30 I'm still not sure where I stand with this title as far as excitement goes. King of Scars which I did not really enjoy…so much so I didn't even review it. If I'm being quite honest, it's the excitement of the Grishaverse coming to Netflix that has me considering picking up a copy of this sequel. I am however here for more Nina Zenik AKA The Queen of Mourning!
DOWN COMES THE NIGHT BY ALLISON SAFT – 3/2 a Gothic Paranormal Romance (My current read) set during a time of turmoil and war. We have a bisexual MC who has magic in her blood, she's a healer for her country's military but she lacks the favor of her aunt the Queen. Dismissed from the Queen's Gaurd and out of options to redeem herself, she accepts an invitation  to Colwick Hall to cure a servant from a mysterious illness. The mansion feels haunted with its closed off and crumbling wings and the host is eccentric and restricting. This also reads as a mystery as our MC sets out to uncover what nefarious dealings are afoot.
BRIDGE OF SOULS (CASSIDY BLAKE #) BY VICTORIA SCHWAB –3/2 A middle grade series I haven't started yet BUT the fact that it's set in New Orleans with a MC who is a Ghost Hunter makes it a MUST read!
ONCE UPON A QUINCEÑERA BY MONICA GOMEZ-HIRA -3/2 Described as "Jenny Han meets Jane the Virgin" *Gasp* a YA Latinx Contemporary with a MC who is stuck spending her summer in an unpaid internship where she must wear a ballgown and perform. When her company gets hired to work her cousins Quinceñera and she's paired off with her ex as a dance partner, things get complicated. She wants nothing more than to leave her past in the past, hoping it's as fun as it sounds haha!
---
Adult Fantasy & SCI-FI
THE UNBROKEN BY C.L. CLARK – 3/23 Queer Sci-Fi Fantasy with a MC whow was stolen as a child and then raised to kill and die for the empire. When her company is sent back home to stop a rebellion she has to decide where her loyalties lie. We get a romance between our MC Touraine and Luca who is determined to get her uncle off the throne …that sounds so bad a**!!! HIGH hopes this will be a favorite of 2021 *fingers crossed* 
THE BONE MAKER BY SARAH BETH DURST – 3/9 "Five warriors—one broken, one gone soft, one pursuing a simple life, one stuck in the past, and one who should be dead. Their story should have been finished. But evil doesn't stop just because someone once said, "the end." THIS standalone Fantasy has all the makings of a EPIC read! we get heroes who fought and lost their lives to defeat a evil bone maker 25 years ago…possibly come back from the dead?!? IT GETS NO BETTER THAN THAT AMIRGHT?
---
Adult Fiction & Romance
THE LOST APOTHECARY BY SARAH PENCER – 3/2 "A female apothecary secretly dispenses poisons to liberate women from the men who have wronged them—setting three lives across centuries on a dangerous collision course. Rule #1: The poison must never be used to harm another woman. Rule #2: The names of the murderer and her victim must be recorded in the apothecary's register." Excited to see this one as a Book of the Month March pick, I'm a sucker for Historical Fiction set in London and this one just sounds right up my alley. 
THE FINAL REVIVAL OF OPAL & NEV BY DAWNIE WALTON – 3/30 "A poignant fictional oral history of the beloved rock 'n' roll duo who shot to fame in the 1970s New York, and the dark, fraught secret that lies at the peak of their stardom." Another Book of the Month March selection I was looking forward to especially after hearing it's written in the same oral format as Daisy Jones and the Six!!! a girl can only dream *heart eyes*
ACT YOUR AGE, EVE BROWN BY TALIA HIBBERT – 3/9 (My review) The third and final book in The Brown Sisters trilogy & I LOVED IT! I was granted access to a eGalley from the publisher which made my January all the better. This is Eve's story, the youngest of the Browns who has been adrift when it comes to settling down whether it be career or relationships. Her parents put their foot down and cut off her access to her trust fund until she can show them she can adult. This leads her to working as a chef at a B&B and we get a close proximity hate-to-love romance with Jacob, an autistic man with a curmudgeon like personality. Be still my heart! ❤
THE SONG BOOK OF BENNY LAMENT BY AMY HARMON – 3/16 Historical Fiction set in 1960's featuring a MC who plays the piano and writes songs, his father is also deeply connected to the mob. When his father introduces him to a singer with a powerhouse voice, they become an unstoppable duo both on and off the stage. This is also a romance between an interracial couple that spotlights a lot of the issues black people were experiencing during the 60's in NYC. My copy arrives tomorrow & I have already planned to squeeze it into my March reading.
WILD WOMEN AND THE BLUES BY DENNY S. BRYCE – 3/30 "In a stirring and impeccably researched novel of Jazz-age Chicago in all its vibrant life, two stories intertwine nearly a hundred years apart, as a chorus girl and a film student deal with loss, forgiveness, and love…in all its joy, sadness, and imperfections." Not a book set in 1920's Chicago! *arms extended* saved the best for last here because I've truly been counting down the days for this one. I read the Goodreads synopsis after seeing this stunning cover pop up in a magazine ad and I got such Evelyn Hugo vibes which only got me more stoked. High hopes. High hopes. 
---
🖤FOLLOW LAIR OF BOOKS🖤
Instagram: @LairOfBooks
Twitter: @LairOfBooks
Goodreads: LairOfBooks
The Story Graph: LairOfBooks