Yes…Yes I am popping up in your feed with my December Wrap-up & Haul 🙈It was a VERY hectic fast paced end of 2019 but I somehow still managed to read quite a lot along the way. Going into the New Year I will absolutely make it a goal here on the blog to wrap up the month in at the very least a fashionably late manner 😂 at most a week late *pinky promise*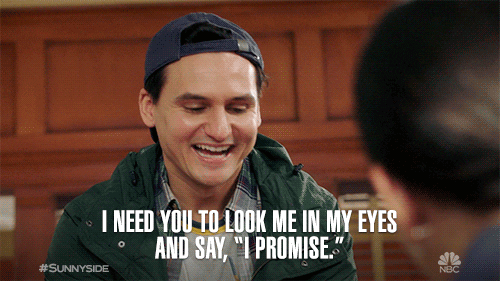 December is my birthday month but as is expected, the Christmas rush is where it's at haha! January is the month where you finally let out a huge sigh of relief for having made it through the holiday madness. I made great use of my Kindle on the go & also watched some new favorite series on Netflix. I didn't draft up any end of year posts or resolutions instead opting to just allow the beginning of a New Year with hope. Hope for continued growth in all areas of my life (including this platform), embracing the new, and appreciating every moment of my journey 💜
Meg & Jo by Virginia Kantra – ✨4 STARS ✨ (my review) I really enjoyed this modern take on Little Women more than I had anticipated. The March Sisters will suck you into their lives. You'l easily see yourself investing your time into flipping pages just to see how they manage whatever is thrown their way. I hope to see more from this author in the near future 🤞🏽
Mangos & Mistletoe by Adriana Herrera – ✨5 STARS✨ (my review) This LATINX novella based on a F/F romance was everything I never knew I needed & then some. Two very different Dominican Bakers head over to Scotland to participate in a Holiday Baking Challenge. Sparks fly & things gets VERY steamy in & out of the kitchen. I will read ANYTHING & EVERYTHING by this author 💜
The Wicked King (The Folk of the Air #2) by Holly Black – ✨5 STARS✨      (my review) I may have waited more than a year to read this book but it DID NOT DISAPPOINT! I had a feeling this would be a favorite & I just couldn't take it if it left me on a cliff hanger which it did. Thankful though to have waited & jumped right into the last installment soon after. I have no doubt in my mind that Holly Black is truly Fae & that no one can write Fae better than the Fae Queen herself.
The Queen Of Nothing (The Folk of the Air #3) by Holly Black – ✨5 STARS✨ (my review) The conclusion to this trilogy got 5 stars from me even though It truly wasn't perfect. Mostly, I do feel this one could've benefited from being a bit longer. Everything seemed to be happening a bit too quick for my liking yet with that being said…it was a satisfying conclusion.
HARLEEN Vol 2 – ✨5 STARS✨ I don't have a review written for HARLEEN but I HIGHLY recommend these for any HQ/Joker fans. Besides the fact that the artwork is STUNNING! the storyline itself is A+  if you've ever been fascinated or even curious about the descent of Harley from intern Psychologist to Lover/Right hand to Joker then these are a MUST read 🖤
Reverie by Ryan La Sala – ✨4 STARS ✨ (my review) Ahhh! this odd little gem of a book haha! I find that most who've read it either hate it or love it. I happen to have really enjoyed this one as a debut YA Fantasy from this author but it isn't without saying it had plot issues. Ryan La Sala has convinced me of his skillZ & I'm really looking forward to see what he delivers next. A unique & vivid story like Reverie I have yet to read, this one definitely stands out in a good way.
The Guinevere Deception | Children Of Virtue & Vengeance | House of Salt & Sorrows | Princess Jellyfish Volume 1 | HARLEEN Vol. 3
The Wives | The Secret History | Long Bright River
Its been years since I've watched a movie in a theatre at 3am, it happened & gahhh! it was a challenge haha! The fact that I managed to stay awake at that hour though speaks to my personal enjoyment of this flick. The storyline revolves around the truth behind Rey's parents & her finalizing Jedi training to face Kylo Ren. We see some interesting turn of events & unexpected revelations. Adam Driver as Kylo Ren in my opinion, continues to be the stand out performance & I'm not just saying that cause he's easy on the eyes haha! I really enjoy Star Wars movies but I can't say I'm a hardcore fan like say my boyfriend. He felt this film was a big imporovement from The Last Jedi but still left some unanswered questions. All in all, it was a satisfactory conclusion to the Skywalker Saga.
ICONS Lily Tomlin & Jane Fonda have gifted us with 6 seasons of this wonderful series I cannot get enough of! We had Thelma & Louise in the 90's & now we have Grace & Frankie. This odd couple friendship starts off after their husbands who happen to be business partners, sit them down & let them know after 20+ years of marriage that they're Gay & in love with each other. They somehow end up moving in together & start a new chapter in their lives. This show is all about friendship, rediscovery, self love, self healing and the shedding of inhibitions. It's about family & finding your new normal, it's also beautifully Queer & inclusive. Grace & Frankie has been green lit for a 7th season which will be its last & although it makes me a little sad, I'm glad It found its way into my heart.
---
🖤FOLLOW LAIR OF BOOKS🖤
Instagram: @LairOfBooks
Twitter: @LairOfBooks
Goodreads: LairOfBook