Title: The Black God's Drums
Author: P. Djèli Clark
Pub. Date: August 21st. 2018
Genre: Sci-Fi/Steampunk/Fantasy/Novella
Publisher: Tor.com
Pages: 110
Content Warnings: Death, Slavery, War themes, racism
Buddy Read: Mel from Meltotheany
GOODREADS | BARNES AND NOBLE | AMAZON 
🖤 ARC received in exchange for an honest review 🖤
Black God's Drums takes place in a alternate New Orleans in the late 1800's, two decades since a slave uprising against the Confederates which led to their freedom. The slaves & "Free Coloured Militias" joined forces against the Confederates in a all out war that resulted in New Orleans getting assistance from Haitian, British, and French airships. From this a Truce was signed & New Orleans was made a neutral and open port. Our MC Jaqueline aka Creeper roams the docks picking pockets in order to feed herself.
Creeper is also blessed & chosen by the Goddess Oya, ruler of the winds. Oya is one of many Orisha aka Black Gods known to live among the people although they can't be seen. Oya makes her presence known to Creeper in her own language & living in alignment with her sister God is key to living a less chaotic life. I love reading anything about the Orishas & seeing them come to life on the page really enhanced my reading experience. They weren't in the background, one God/Goddess can recognize when another human comes with another Orisha link and since the Orishas themselves have history, it doesn't always make for a pleasant experience. One thing is for certain though, the Orishas want to help these people and they don't want to see New Orleans succumb to terror & war at the hands of the Confederates or any other group of people who can't accept emancipation.
Always silently sneaking in & out of places, trading in secrets for her survival, Creeper does stumble across some information that put New Orleans in danger. Her path crosses with Ann-Marie, a female lesbian Captain with a disability who Creeper thinks would be interested in buying said secret. Ann-Marie is a Privateer who ships cargo…well she also has a side job helping "General Tubman" smuggling slaves out and helping with the war against the Confederates. This makes Ann-Marie the ideal person to sell this secret to. Of course Ann-Marie is far from naive & decides she's going to need to hear it from the horses mouth. Thus begins Creeper & Ann-Marie's journey to uncover the threat hanging over New Orleans.
The Characters we meet along the way made me wish so hard for this to be turned into a full length novel! How can I get so attached to them in so little time?!?! Maybe because just like New Orleans, they come full of personality & life 🖤 I giggled a few times when we met the Nuns who know EVERYTHING & do a bit more than pray for New Orleans. We get a bit of alchemy in the mix that left me giving these characters a nod cause I really didn't know what to expect.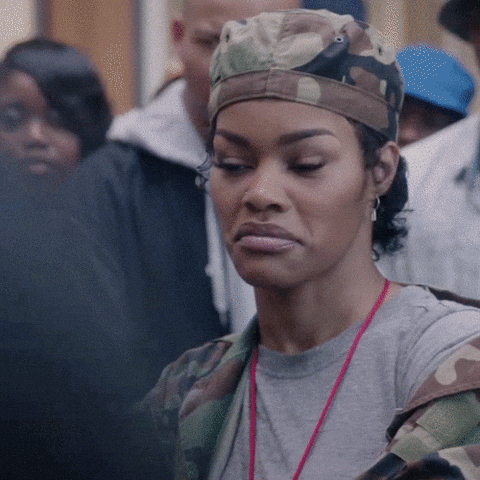 My only grievance if that, would be that this book really deserves to be a full length novel 🖤 Clark fleshed out these characters so well they are still fresh in my mind a month after having read the last page. The world building had me in its clutches cause who doesn't love airships, lesbian captains, Black Gods/Godesses and a all black main cast of characters?!?! I need more 🤗 & cannot stress enough how important it is to get these Own Voices diverse stories  🖤
---
FOLLOW LAIR OF BOOKS ON…
Instagram: @LairOfBooks
Twitter: @LairOfBooks
Goodreads: LairOfBook