Top Ten Tuesday was created by The Broke and the Bookish in June of 2010 and was moved to That Artsy Reader Girl in January of 2018. It was born of a love of lists, a love of books, and a desire to bring bookish friends together. This weeks topic is all about the HYPE! books everyone is talking, blogging, and instagramming about. Wherever you look, these are the books you can't seem to escape and feel like you NEEEED to read like you need air 😂 Well, these are 10 (in no particular order) that actually live up to the hype and I'm glad to have hopped on that train! 💓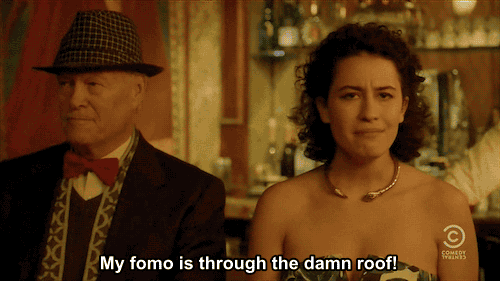 July 31st 2018: Ten Books with Sensory Reading Memories
🖤 The Cruel Prince by Holly Black– My 1st book by Holly Black & honestly it had me wondering why I hadn't read anything by Black in all these years! 🙈 I'm fully convinced Black is Fae Royalty, I've never come across anyone who made me LOVE Fae as much. Dark & full of plot twists this is THE book to break your neck trying to keep up with. The hype is real with this one & as expected, The Wicked King set to release in 2019 is no different 🙌🏼
🖤 FURYBORN by Claire Legrand-This book had me a bit skeptical I'll admit & that almost made me pass on it. Whelp! something told me to request that title from the Publisher & fainted a million faints when it showed up in all its glory. This book pulled off two timelines 1K years apart! I read FURYBORN with a bunch of other bookworm buddies & we ALL agreed…the HYPE IS REAL & WELL DESERVED! 😆
🖤 Illuminae by Amie Kaufman & Jay Kristoff– Quite possibly THE trilogy to get me into all things YA Sci-Fi books. I actually waited 1 year before cracking open my copy of Illumimae after hearing so many of my closest rave about these characters. I kicked myself once I had read it & realized I was missing out BIG time! 😂
🖤 Six Of Crows by Leigh Bardugo–  I meaaaaan! by now you've probably seen a hundred different variations of artwork inspired by the characters in this book. It's hard to find anyone who hasn't heard of Kaz Brekker or Inej Ghafa. The crew in this book will stay with you way past the last page & is ABSOLUTELY worth the hype! 🙌🏼
🖤 The Bear and the Nightingale by Katherine Arden-  This is the one everyone slept on & then it just started to make waves a year later. I couldn't believe this book was written by a debut author. Today, this trilogy is one of my all time favorites. Who else is HIGHLY anticipating The Winter Of The Witch? 😃
🖤 The Hate U Give by Angie Thomas– Relevant, poignant, and such an important read! THUG is one that should be part of course curriculums & I'm just so glad to have read it & continue to spread the love for this book. FOMO will run high around the time of movie release, please read the book before watching the movie 💙
🖤 Children of Blood and Bone by Tomi Adeyemi– The line for this book at Bookcon was Nanas! and a true testament to this books success really. COBAB is also being adapted to the big screen & has also been selected as the 1st book selection for Jimmy Fallon's Book Club 😱 it is well worth the hype!
🖤 The Raven Cycle by Maggie Stiefvater-The Raven Boys are another crew of characters that are very well known in the book community. Blue & the boys have a special place in my heart and I'm really looking forward to the tv adaptation if only to get more time with these characters. I read this one before the hype train took off & can honestly say it's hype worthy!
🖤 Harry Potter and the Sorcerer's Stone (Harry Potter #1) by JK Rowling– Saving the best for last! HP is one that will never die down its hype as well it shouldn't! I am forever hyping Harry & Co to my tiny human to the point where she can't wait to reach HP reading level 😂 SMH. Till we're old and gray we'll reminsice on the days we spent reading about Hogwarts.
🖤 The Mortal Instruments by Cassandra Clare– My first YA series, the one responsible for my love of all things YA Fantasy. Twilight may have been my first YA book ever but it was City Of Bones that hooked me and never let me go. The hype with these books was and is so strong that I caught wind of them way before knowing the book community existed. I had no idea it was the beginning of a long love affair…
---
Hello Bookworms & a very happy Tuesday <3's! Have you read any of the books I've listed? Which hyped up book are you ever so happy you hopped on the train for? Drop some love down below 🙂
---
FOLLOW LAIR OF BOOKS ON…
Instagram: @LairOfBooks
Twitter: @LairOfBooks
Goodreads: LairOfBook