Hello Readers! another month has passed & with it comes my typically-late-thus-making-it-right-on-time? Wrap Up smh haha! this time around I excluded my haul simply because Bookcon happened & in one day I managed to haul way too many books & that's not including my regular books bought for the month. Also, I posted my Bookcon haul last year & that was all fine and well because I was new in the blogosphere & was very excited to share my 1st bookish event. Whelp, 1 year later I was still very excited to attend Bookcon but this time around I'd like to think I was a bit more wiser & aware of all the drama surrounding ARCS. Not to mention that book hauls from these types of conventions tend to generate negative attention & I'm not here for that. So I decided to skip the haul & just speak about the event itself…
The best part of the event was seeing my twin aka bff Gretchen who most of you know has a blog called ChicNerdReads (pictured below in the glasses next to me). My hubby also accompanied us which is always fun since he's also a reader & I'm his source for new book recommendations. The event seemed to have been dominated by Penguin with giveaways every hour on the hour as well as author signings. This made for extremely long lines, stampedes, and overall madness tbh…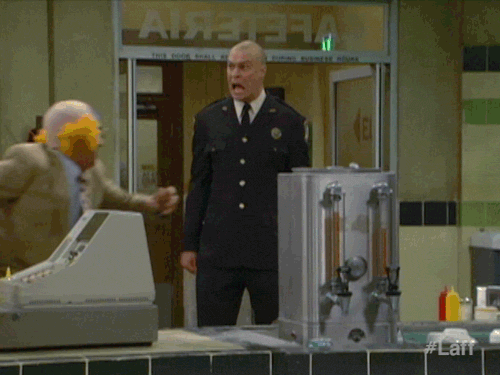 I am honestly surprised to have acquired the ARCS that I did but it wasn't easy & took a bit of prioritizing. Gretchen & I pre-gamed for this event mapping out which books we were aiming for & I do believe this actually helped as much as we thought otherwise during the event. Overall, the event & it's lack of organization was terrible for our anxiety. The positive however is that we got to spend the whole weekend surrounded by BOOKS & talking about BOOKS and that's always a fun time no matter what. Also! we met another Puerto-Rican Bookworm who had flown in for the event. She told us about getting caught in the stampede for Warcross on Saturday & how after hours of standing in line she walked away w/out the ARC. My hubby gave up his ARC to Warcross which we had at home. We shipped it to PR & when it arrived she sent me a very happy text which made my week 🙂
Saints and Misfits by S.K. Ali ★★★★★ (5 Stars)
Song of the Current by Sarah Tolcser ★★★★ (4 Stars)
Bad Romance by Heather Demetrios ★★★★ (4 Stars)
Bearly a Lady (Novella) by Cassandra Khaw ★★★★1/2 (4.5 Stars)
Gentleman's Guide to Vice and Virtue ★★★★★ 5 Stars
Our Dark Duet (Monsters of Verity #2) *Conclusion to duology w/spoilers for This Savage Song ★★★★★ 5 Stars 
Although for the month of June I only read YA, each book was so different from each other that it honestly felt like I read diversely. I read some books with hard topics like Saints and Misfits and Bad Romance which led me to discovering two amazing authors. I had a ton of fun reading The Gentleman's Guide to Vice & Virtue and Bearly a Lady (novella) with many laughs. Started a new Diverse Fantasy with Song of the Current & can't wait to read the sequel to this du-ology. I also read the conclusion to monsters of Verity…Our Dark Duet broke me yet it is the most satisfying conclusion I've ever read. Yea, I was a bit all over the place but my reading reflected my life as a whole in June haha!
My most highly anticipated flick for 2017 DID NOT DISAPPOINT! Wonder Woman had me engaged from the opening scene. I have always been fascinated by the Amazons & Wonder Woman has always been a icon for me…getting her back story on the big screen felt like the best earliest Christmas gift I never thought to ask for LOL! little Diana was lively & eager to learn the ways of the Amazons & seeing her natural born instincts play out gave her a new sparkle in my eyes. My only regret is not reviewing this movie on the blog when my feels were fresh haha. I loved the entire cast, humor, fight scenes, and plot as a whole! my interest in The Justice League sky rocketed after leaving the theater googling for any bit of early news hinting at a sequel to Wonder Woman. For those who didn't think Wonder Woman deserved her own solo debut…Gal Gadot sure showed you *5 Stars* 😉
My second date night with the hubby (we got lucky in June with sitting) was great & all but Transformers The Last Night was lackluster. I was really rooting for this one more for the hubby's enjoyment than mine really. I just went to see Markie Mark & Bumble Bee but the irony in that I tell ya smh! So, as a lover of all Mark Whalberg's movies I can go ahead and say this…In my opinion, he should've never accepted the lead role no matter how badly he wanted to realize his childhood dream of playing with life sized Transformers #jussayin. Love me some Markie Mark but that role really needs to go to another younger guy (not shia Labeouf, that ship has sailed). I'm hoping that the history they introduced means we are due a new main character *fingers crossed* I found myself bored & ended up rating this movie *3.5 stars* 😦
Happy reading in July Bookworms!!! Hope you all had a wonderful June month & are enjoying your summer reads. Read or watched any of these? drop a comment down below <3's!