Mid-year? I'd love the ability to time travel right about now or possibly even freeze time. Anything so that I can read all the books & I know y'all can relate *SOBS* I am however very thankful for having a really good quality reading year so far & hope it continues 🤞🏼 I'm thinking it will since many of my MOST highly anticipated releases of 2018 will be out later this year.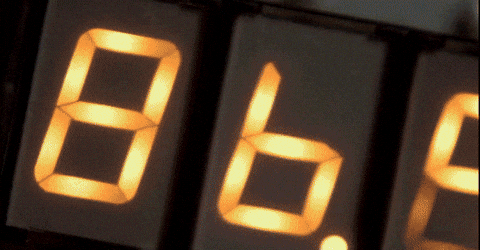 Original tag was created by ReadLikeWildfire and Earl Grey Books
Best book you've read so far in 2018
Children Of Blood and Bone by Tomi Adeyemi
It's been months since I read COBAB and yet I can still recall specific details. I have terrible short term memory tbh but the world Tomi has created is so rich and the characters have so much depth that they're pretty hard to forget. Also, COBAB had one of the best endings I've read this year cause what I wanted to happen actually happened 😂 and I reallllllly need the sequel Children of Virtue and Vengeance in my little hands 🤗 lastly, Jimmy Fallon has started a Summer Reads Book Club and COBAB is on his list. Head on over to cast your vote if you loved it as much as I did! 💜
Best sequel you've read so far in 2018
Bruja Born (Brooklyn Brujas #2) by Zoraida Córdova
Best in so many ways but mainly because it superceded the first book Labyrinth Lost which I also enjoyed. I really felt like Córdova went into her writing room and gave it her all in this book. Not only was the supernatural world expanded in this sequel but the character growth & development was A++!!!
New release you haven't read yet, but want to
A Thousand Beginnings and Endings by:
Ellen Oh, Elsie Chapman, Melissa De La Cruz, Julie Kagawa, Renee Ahdieh, Roshani Chokshi, Aliette De Bodard, Cindy Pon, Alyssa Wong, Sona Charaipotra, Aisha Saeed, Lori M. Lee, Shveta Thakrar, Preeti Chhibber, E.C. Myers, and Rahul Kanakia
"Fifteen bestselling and acclaimed authors reimagine the folklore and mythology of East and South Asia in short stories that are by turns enchanting, heartbreaking, romantic, and passionate."
This first bit of the Goodreads blurb was honestly all I needed to read to know this was one I MUST read this year. I am picking up my copy on Saturday & yes It's all I can think about. Check out my amazing friend Melanie's review here 🖤
Most anticipated release for the second half of the year
Ok, there are way too many titles that fit this prompt if I'm being honest. I decided to go with Archenemies (Renegades #2) by Marissa Meyer. Recently it was announced that it was being extended to be a trilogy which made me so happy. After THAT ending in Renegades!!! how could I NOT?!?😱😱😱 haha!  high hopes, I have high hopes 🤗
Biggest disappointment
The Hazel Wood by Melissa Albert
No one is sadder than me with this one cause I really did think I was going to fall head over high tops in love with this one. Ultimately, there was some that I really enjoyed but MUCH that I did not. The positive is that the sequel or companion book being written will focus on the noir fairy tales written about in the Hazel Wood & that is what I loved most.
Biggest surprise
The Wicked Deep by Shea Ernshaw
Never did I ever think this tiny beautiful book would be so haunting! sucked me in and kept me entranced in this little town by the water. Still think about TWD & will MOST definitely re-read come this October. Also, Netflix will be adapting the book into a series & this just means more from this story which makes my 🖤 so happy!
Favorite new author (debut or new to you)
Mirage by Somaiya Daud
This Morrocan Inspired debut YA Sci-Fi book seriously took me by surprise! I tried not to include an arc in this tag but as I scrolled through my "Read" shelf I quickly realized this has been my year of reading sequels so nothing really fit the bill for "new fave author" & I'm also not trying to repeat my answers. Mirage honeslty wasn't what I expected in the best way possible, spoiler free review linked above 🖤
Newest fictional crush 
Kalen from The Heart Forger (The Bone Witch #2) by Rin Chupeco
The feeeeeels over this hate-to-love/slow burn Bookworms!!! 😍 caught myself having to fan myself a FEWWW times smh 😳😂 Would like some more Kalen in my life if the Book Gods allow 🤞🏼🤞🏼🤞🏼
Newest favorite character
Lemon Fresh from LIFEL1k3 by Jay Kristoff
Lemon Fresh has to be the MOST fun, loyal, roll with the punches character I've come across this year. Hyped to hear she'll be getting her POV in the sequel 🖤
Book that made you cry
The Dangerous Art of Blending In by Angleo Surmelis
This book hit close to home, it wasn't pretty…it was brutal! which I fully expected going in with the knowledge the this was based on the authors own childhood experience broke my heart. My review contains Content Warnings.
Book that made you happy
My Plain Jane (The Lady Janies #2)
I was lucky enough to read this earlier this year thanks to an amazing friend! 🖤 I have a review going up on July 6th as I am participating in the #MyPlainJane Blog Tour 😃 and gahhhh! is all that comes out when I try to put words into sentences! I LOVE the lady Janies, they are an amazing trio of authors who deliver humor and paranormal twists to the beloved Janes of well known classics.
Most beautiful book you've bought so far this year (or received)
Circe by Madeline Miller
I caved & purchased the U.K. edition Of Circe & I have ZERO regrets! This book is STUNNING both with & without the dust jacket 😍 I mean the FOIL bookworms! THE FOIL! #WEAK 😂 I do have a Book Of The Month edition I purchased before finding out about the U.K edition. I'm running a GIVEAWAY for CIRCE that ends on 6/29 over on my Instagram for the BOTM edition 🖤
What books do you need to read by the end of the year
Strange the Dreamer by MY QUEEN LAINI TAYLOR
I thought about listing all of the books I consider a MUST READ IN 2018! but there's really only 1 book sitting at the very top of my TBR & that's Strange The Dreamer. I am a lover of all things Laini writes & I have this weird thing with my favorites that I do…I don't read their books when I know their sequel is light years away. Ok just 1 year but it sure does feel like an eternity when nothing compares in writing style to your fave author. Whelp the time has come! I've already pre-ordered my shmancy U.K. exclusive edition with the shmancy red sprayed edges 😍
Favorite book community member
This is such a tough question to ask because I honestly have so many bloggers I truly enjoy visiting & who I've developed genuine friendships with. That being said, the idea has been running around in my mind for quite some time now to compile a list and share the love. I also have come across many new bloggers with AMAZING content that I'd love to share with you all. Stay tuned for this bookworms! 🖤
---
FOLLOW LAIR OF BOOKS ON…
Instagram: @LairOfBooks
Twitter: @LairOfBooks
Goodreads: LairOfBook