Not Lilly starting 2021 with a Top 10 of 2020? *side eye* this post should've gone up last week but your girl was enjoying her birthday shennanigans haha! Hello Book Lovers & Happy New Year! I originally was aiming for a Top 20 0f 2020 however as I'm sure many of you can relate to, I found I read a lot less this past year than I ever have. So, instead of reaching to deliver a Top 20 I decided to go with the books I have ZERO hesitations reaching for on my shelf. These are titles that invoked a range of emotions and/or left me with new and memorable characters I'll be thinking about for quite some time. I would also love to see your favorite books of 2020 posts, drop those links down below <3's!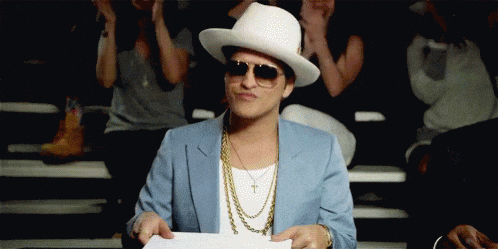 ---
HEAVY HITTERS – WE LOVE TO SEE IT!
TAKE A HINT, DANI BROWN BY TALIA HIBBERT (SPOILER FREE REVIEW) This book will forever go down in the books as having the MOSt swoon worthy couple EVER! I fell head over heels for both Dani & Zaf who are complete polar opposites that compliment each other. Dani is a daughter of Oshun, a witch who is fiercely independent & closed off to the idea of love. Zaf listens to romance books, helps youth males shed toxic masculinity through his foundation, and worships the ground Dani walks on. Sexy AF couple GOALS Bookworms!
THE INVISIBLE LIFE OF ADDIE LARUE BY V.E. SCHWAB (SPOILER FREE REVIEW) I allowed myself to get swept into this Historical Fiction story of a girl born way ahead of her times. Addie seeks to escape a life of domesticity she will certainly be tied to when married off by her parents. A prayer made at night and heard by the wrong God grants her the chance to strike a deal. Immortality of sorts, her soul to be rendered to Lucifer once she tires of it. The deal is made with stipulations, Addie will not be remembered by anyone once she is out of sight even if for a few minutes. This book had me up at all hours of the night thinking about the footprints we leave behind. Yes, I absolutely was left heartbroken at the very end.
SUCH A FUN AGE BY KILEY REID (RTC) This was my last read of 2020 thanks to my good friend Taylor at NerdNarration who gifted me a copy. I also listened to the audiobook which delivered an A+ performance. I can't think of a better time to have read this book than in 2020, the year that many were forced to take off their rose colored glasses and see their own internalized racism and microagressions. Told in dual POV we follow Emira who is a young black woman working as a sitter for a white family. Emira is asked to do the family a favor and take their little girl for a walk (in the middle of the night) while they sort through some things at home with the police. Emira is then approached by a neighborhood Karen at the Supermarket and accused of having possibly kidnapped the child in her charge. It's not meant to make you comfortable, it's one of those reads I'll never forget.
ANXIOUS PEOPLE BY FREDRIK BACKMAN (RTC) I went in blind to this book and honestly feel like this is the BEST way to go in! I listened to the audiobook which starts off with a bank robbery gone wrong but also in the BEST of ways LOL smh. I have yet to write my review but that's because I loved it so much and don't feel I can do it justice. All I will say is that in 2021 I will be making my way through Fredrik Backman's books.
MEXICAN GOTHIC BY SILVIA MORENO-GARCIA (SPOILER FREE REVIEW) HAUNTING AF! Also the book that has sent me on a "MUST buy all Silvia Moreno-Garcia's books" quest #noregrets This Gothic Noir story transports you to High Place, a sort of mansion where Noemi our MC has arrived in search of answers. Noemi's cousin who has married and left to High Place has been sending Noemi strange letters that are concerning. Is she ill or are there nefarious acts afoot at High Place? This was a ride! I didn't expect where it took me but I was engrossed in the atmospheric setting nonetheless. This is not just horror written for the scare factor, there are also themes of eugenics and colonization weaved into this story that speak to Silvia Moreno Garcia's level of craft.
INCENDIARY BY ZORAIDA CORDOVA (SPOILER FREE REVIEW) I actually laughed out loud when I started typing for this one simply because I would NOT call it a night until I read the last page of this book. I remember my boyfriend giving me that look and the scream/jump I gave when I read the last line…Yeah it was a cliffhanger! the MOTHER LOAD of all cliff hangers at 2am smh! I love Zoraida Cordova and found that compared to the Brooklyn Brujas trilogy, I much prefer the older side of YA writing delivered in this book. Set during the Spanish Inquisition in a Fantasy world where magic is deemed a disease, we meet Renata who can steal other peoples powers. She is taken at a young age and weaponized until she matures into a young woman and crosses over to the rebel side. A more twisty YA Fantasy I haven't read in a long time & the crew of characters will be a hit for those who enjoyed Six of Crows by Leigh Bardugo.
LOBIZONA BY ROMINA GARBER (SPOILER FREE REVIEW) This one raised the bar for me when choosing YA Fantasy to read. I was blown away by how Romina Garber managed to portray the feelings of displacement felt by many young immigrants. Our MC Manu is caught between two worlds, an immigrant from Argentina living in hiding in Miami Florida she stumbles into a world of magic. Witches, werewolves, a magical school with their own sport paired with important themes of gender identity and immigration  made this one an absolute favorite of the year!
HOUSE OF BLOOD AND EARTH BY SARAH J. MAAS (SPOILER FREE REVIEW) I picked this one up on release day which was back in March before the country shut down and all ish hit the fan to be quite honest. SJM provided the escapism I so desperately needed at the time. By now we all know what to expect when reading a book by SJM, characters you can't help but get invested in & a compulsivly readable plot. Do not read the synopsis on GR if you plan on reading this book! it's super spoilery and you'll be robbing yourself of the heartbreak everyone else experienced who didn't read the synopsis. Angels, Fae, Wolves and a lovable Fire Sprite who loves watching Fangs & Bangs…mhmmm it's exactly what you're thinking LOL!
---
🖤FOLLOW LAIR OF BOOKS🖤
Instagram: @LairOfBooks
Twitter: @LairOfBooks
Goodreads: LairOfBook