Top Ten Tuesday was created by The Broke and the Bookish in June of 2010 and was moved to That Artsy Reader Girl in January of 2018. It was born of a love of lists, a love of books, and a desire to bring bookish friends together. This weeks topic brought back a ton of good memories and reminded me that there are a few books I'd definitely re-read. These books are very near & dear to my heart because of the feelings and memories they invoke…

July 24th 2018: Ten Books with Sensory Reading Memories
💜 Harry Potter and the Goblet of Fire by J.K. Rowling (Harry Potter #4)– This book is my favorite of the whole series for so many reasons but the very top one being that it's the one I had in my hands when I met my hubby. I walked in to my 1st day at a new job with my copy and saw him sitting with his copy of Deathly Hollows and knew it was a sign haha!  It was a constant game of "No Spoilers" that led to casual flirting smh 😉
💜 Heartless by Marissa Meyer– I buddy read this wonderful book with my book twin Gretchen @ChicNerdReads after scoring arcs at Bookcon in 2017. I had all my alerts ready on my phone when I saw Fierce Reads tweet out that they were giving out T-shirts at their booth. Whelp I went right over thinking it was just a shirt, told them the magic password & ended up with a arc copy!!! *GASP* I still remember flipping out on the phone to my book twin and since hubby was with me, he got her a copy as well. The buddy read was so much fun and had us thinking about baking & pastries all along 🙂
💜 Motherless Brooklyn by Jonathan Lethem– My first college assigned read  & it has stuck with me throughout the years. The MC Lionel has Tourettes and he finds himself working for a small time mobster. When the mobster who took him in as an orphan shows up dead, Lionel puts on his detective hat to find his killer. I was ABSORBED in this story & can remember discussing it in class as if it were just yesterday
💜 My Plain Jane by Cynthia Hand, Jodi Meadows, and Brodi Ashton (The Lady Janies #2)– I read this book in one day, two sittings. I started it on the train ride home and found myself laughing out loud without any reservation. I was having a very bad week and this book didn't let my thoughts wander. I laughed hard & long and in turn made those around me laugh…a contagious fun read I will always turn to for some silliness 🙂
💜 A Million Junes by Emily Henry– This book stirred up memories of my dad and I found the tears streaming full force by the time I read the last page. I won't say how because it would be spoilery for this book but it will always be THE book that moved me with thoughts of my own dad.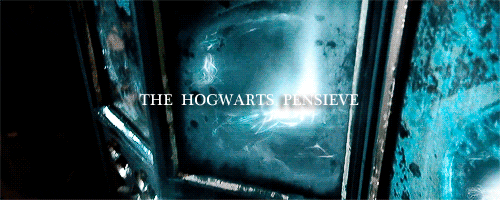 💜 Crooked Kingdom by Leigh Bardugo (Six Of Crows #2)– I finished reading CK on my train ride to The Strand for a Leigh Bardugo signing & although that was EPIC! it's not the main reason I remember it fondly. This is the day I met my book twin Gretchen in person! from watching her videos on Booktube to being motivated by her to start my own blog and going on a blogging journey with her to a Leigh Bardugo event we had so much fun in! Crooked Kingdom will always be the book that brought me to my twin 🙂
💜 The Strange and Beautiful Sorrows of Ava Lavender by Leslie Walton– Ok! this has to be one of the most beautifully tragic books I've ever read! & I had the pleasure of sharing the heartbreak with my best friend of 18 years. He wasn't happy with the ugly crying this book put him through but he loved it just as much as I did & it even kicked off a buddy read binge. My BFF doesn't really read much so this was definitely a time I'll always remember fondly 🙂
💜 The Bear and the Nightingale by Katherine Arden– I don't have a specific memory attached to this beautiful gem of a book but it's one that will always feel, taste, sound like Winter whenever I think of the story within its pages. I read The Bear during the Winter and it couldn't have been a more ideal read for the season.
💜 Nyxia: Unleashed by Scott Reintgen– I've gone ahead & linked to Melanie over at Meltotheany on this one cause I will always think of her when I think of this book. She & I buddy read a whole lot & I think that's cause she has the patience of a Goddess cause ya girl lives life on the go & sometimes can fall behind Haha! anyways, we gush over this book for days & could NOT stop quoting front to back!
💜 A Dance With Dragons (A Song Of Ice & Fire #5) by George RR Martin– This is a bittersweet memory if there ever was one…where is book 6?!?! yea I know! haha! but it's here because I remember buddy reading this 5th installment with my hubby while expecting our tiny human. Since I was limited due to a high risk pregnancy, weekends were spent reading Game Of Thrones in bed and trying not to read ahead for fear of spoilers…he still outread (totes should be a word) me though smh hehe 🙂
---
Happy Tuesday Bookworms! This post is going up wayyyy later in the day…it's now night but somewhere in the world I am right on time! ❤ Hope you're all reading amazing books & finding your next book obsession! 😉
---
FOLLOW LAIR OF BOOKS ON…
Instagram: @LairOfBooks
Twitter: @LairOfBooks
Goodreads: LairOfBook