Hello Bookworms! hope you're all having a wonderful morning & for some of you afternoon/night 😀 it's my 1st day back in the office after a week off from work & I'm so NOT ready! but there is one good thing about getting back to the daily grind of commuting…READING! 😍 being home with my wonderful family was much needed & so reading took a back seat. Today I'm back at it with a heavy commute that gives me a total of 5 hours for reading or listening to a audiobook. This means I can get back to whittling down the stacks to make room for…well, you know?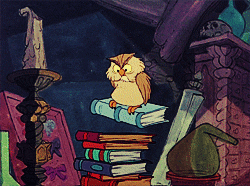 MORE BOOKS! …
Lord of Shadows (The Dark Artifices #2) | The Princess Diarist | Whichwood (Furthermore #2) | Far From Tree | Nevermoor: The Trials of Morrigan Crow (Nevermoor #1) | Marrow | Mud Vein | Atheist Who Kneel and Pray
2018 is the year I mix it up even further on Lair Of Books. I already read Diverse/Own Voices whenever possible but I'd also like to try other genres. Although I'll still mostly read YA Fantasy & contemporary, I'll also be giving New Adult and Middle Grade a go (polar opposites haha!). Also, since I'll be making a more conscious effort to read from my shelves more often, you'll be seeing Fiction & Adult Fantasy as well. Maybe this way I'll finally tackle my past Book of the Month boxes 🤷🏻‍♀️😂 
Sadly this will be my last Owlcrate box, it was a good run & I may still return but for now it's time to say goodbye 💙
Sourdough | The Wife Between Us | The City of Brass (The Daevabad Trilogy #1)
These caught my attention instantly! but I'm MOST excited for The City of Brass 🤗🤗🤗
Ace Of Shades (The Shadow Game #1) | Girls Burn Brighter
*I'm getting better at requesting only what I'm super stoked for 😉
---
Considering a couple of these were Twitter giveaway wins, I'd say this was a good month? 🤷🏻‍♀️😂 although I'll no longer be subbed to Owlcrate, I will be giving Fairyloot a shot so we'll see how that goes. I'm pretty stoked for my 1st box this month 🤗🤗🤗 Did you haul anything exciting in December? if you're a BOTM subscriber, what were your picks?
---
FOLLOW LAIR OF BOOKS ON…
Instagram: @LairOfBooks
Twitter: @LairOfBooks
Goodreads: LairOfBooks